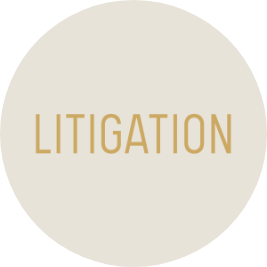 The Litigation Section is governed by a 16-member Executive Committee, assisted by a distinguished panel of judicial and attorney advisors. The work of the Section is accomplished by its Executive Committee, Standing Committees and Editorial Boards.
Because the continued success of the Litigation Section depends in large measure on the work of the Section's working subcommittees, the Section encourages a policy of promoting to the Executive Committee those people who have distinguished themselves in the Section's committee structure.
To become a member of one of the Section's Standing Committees or editorial boards, you must be a member of at least one CLA Section the Litigation Section and an active member of the State Bar of California. Membership in the Litigation Section is preferable but not required. Certain Standing Committees require membership in certain Sections; see committee descriptions for such requirements. To join a committee, fill out this application.
---
If you would like more information, or are interested in serving on a committee, please contact the Section or the committee chair indicated.
ACCESS TO JUSTICE AND CIVIC ENGAGEMENT COMMITTEE
Visit the Access to Justice and Civic Engagement Committee page >>
Chair: Chad Stegeman, Bay Area
Vice-Chair: Shawn Shaffie, Los Angeles
ALTERNATIVE DISPUTE RESOLUTION COMMITTEE
Visit the Alternative Dispute Resolution Committee page >>
Chair: Jeffery Daar, Encino
Vice Chair: Serena Lee, Los Angeles
APPELLATE PRACTICE NETWORK
Learn More About Appellate Practice Network >>
Chair: Bryce Young, San Diego 
Vice Chair:  Jocelyn Sperling, San Francisco
CALIFORNIA LITIGATION EDITORIAL BOARD
Editor-in-Chief: Benjamin Shatz, Los Angeles
CALIFORNIA LITIGATION REVIEW EDITORIAL BOARD
Co-Editor-in-Chief: Julia Shear Kushner, Encino
Co-Editor-in-Chief: Wendy Huang, Buena Park
COMMITTEE ON THE ADMINISTRATION OF JUSTICE
Visit the Committee on the Administration of Justice page >>
Chair: Christopher R. Fredrich, Los Angeles
COMMITTEE ON APPELLATE COURTS
Visit the Appellate Courts Committee page >>
Chair: Kelly Woodruff, San Francisco
Vice Chair: Bryce Young, San Diego
E-NEWSLETTER
Chair: Michelle McCoy Wolfe, Riverside
Vice-Chair: Paul Killion, San Franicsco
Federal Courts Committee
Visit the Committee on Federal Courts page >>
Chair: Jenn French, San Diego
Vice-chair: Thomas Stout, Oakland
JURY INSTRUCTIONS COMMITTEE
Visit the Jury Instructions Committee page >>
Chair: Reuben A. Ginsburg, Los Angeles
Vice Chair: Paul Killion, San Francisco
LITIGATION UPDATE
Senior Editor: Justice Eileen C. Moore, Santa Ana
Managing Editor: Julia Shear Kushner, Encino
VETERANS AND MILITARY AFFAIRS COMMITTEE
Visit the Veterans and Military Affairs Committee page >>
Chair: Robert Foley Muth, San Diego
Vice Chair: Rose Carmen Goldberg, San Francisco
See More Under Standing Committees