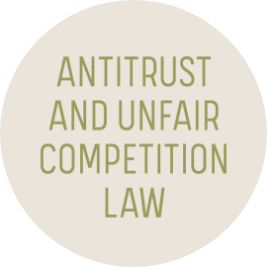 The UCL Institute, Jan. 12 in Los Angeles—Did You Miss It?

Did you miss the UCL Institute? Learn more about the program here and keep your eyes peeled for next year's program!
Antitrust and Unfair Competition Law Section
Class action lawsuits often force lawyers and judges to confront ethical issues. Many of these issues persist once the parties agree to a settlement, as class counsel and lawyers for the settling defendants join forces to seek approval of an agreement that will determine the rights of absent class members, who sometimes can number in the millions. Indeed, in part owing to these concerns, settling a class action requires approval of the trial court judge under Rule 23(e), the provisions of which were significantly overhauled in recent years. And here in California, the United States for the Northern District of California has led the development of this area of the law, promulgating its innovative Procedural Guidance for Class Action Settlements, which was amended again in August last year.
Antitrust and Unfair Competition Law Section
The Sixth Annual "Celebrating Women in Competition Law in California" is back in San Francisco on March 9, 2023. Reserve your spot today!