Sponsorship Opportunities
2021 Virtual Annual Meeting
Highlight your company with a CLA virtual conference sponsorship!
Drive awareness of your company as an industry leader and stand out from your competition by increasing your visibility with the attendees of the 2021 CLA Annual Meeting, being held virtually on September 23-25, 2021.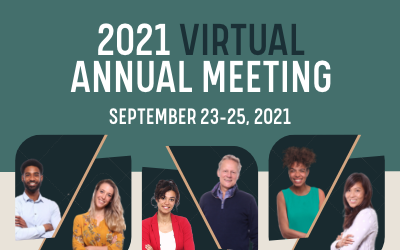 ---
Diamond
**SOLD OUT**
$7500
Platinum
$2750
Gold
$1000
Silver
$500
Logo on event landing page
Yes
Yes
–
–
Profile on event sponsorship page[1]
Yes
Yes
Yes
Yes
Silent video ad in pre-roll video
1 minute
30 seconds
–
–
Logo in pre-roll video[1]
Yes
Yes
Yes
Yes
Complimentary registrations
5
3
2
1
1 social media post w/ Logo[1] on main CLA channels[2]
Yes
–
–
–
Logo on event portal header
Yes
–
–
–
Logo on event log-in page
Yes
Yes
–
–
---
[1] Ads and/or logos must be submitted by August 1, 2021 to appear in promotional materials and on social media.
[2] Main CLA channels include LinkedIn, Facebook, Twitter, and Instagram. Alternatively, we can post to a specific Section's channels (not all Sections have Instagram) if you would like to target a specific practice area.
---
Additional Sponsorship Opportunities
Giveaway Sponsorship | $5,000
Sponsor a giveaway of 5 registrations to the Annual Meeting and be highlighted in a standalone email that goes to all of CLA membership as well as across social media. To enter the giveaway, participants will be asked to share a post with your logo on it and further amplify your visibility!
Keynote Session Sponsorship | $1,500/Day
**SOLD OUT**
The keynote sessions on Thursday and Friday are the most popular programs at the Annual Meeting and provide maximum exposure for any potential sponsor. Includes logo placement on event platform and marketing materials.
Individual Session Sponsorship | $350/Each
See a session that aligns with your company goals and objectives? Sponsor that session! Includes logo placement on event program and marketing materials.
---
Annual Meeting Sponsorship Form