Sponsorship Opportunities
2022 Annual Meeting
CLA's Annual Meeting is the premier conference for more than 800 attendees from California to gather for education sessions, networking, knowledge sharing, and product shopping. Our conference offers you the opportunity to connect a broad spectrum of legal professionals. This year's conference will be in-person in sunny San Diego.
September 15-17, 2022 (Exhibits open September 16-17)
Hilton San Diego Bayfront 1 Park Boulevard, San Diego, CA 92101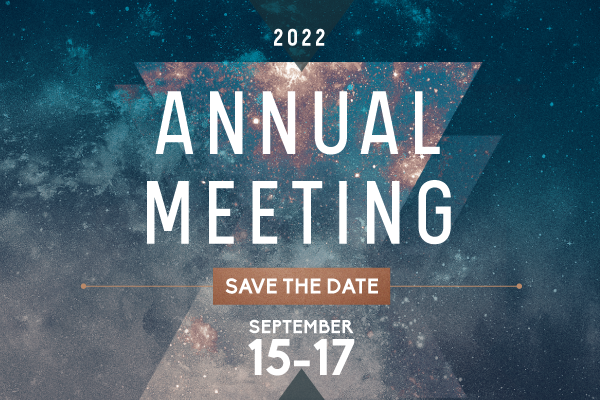 ---
Platinum
$20,000
Diamond
$15,000
Gold
$10,000
Silver
$7,500
Bronze
$5,000
Dedicated Email Promoting Sponsor Level Prior to Annual Meeting
✓
Acknowledgement Prior to Opening Keynote Address
✓
Premium Exhibit Table included
✓
✓
Advertisement in Legal Perspectives Prior to Annual Meeting
Sponsored Content
Video Ad
Video Ad
Acknowledgement during President's Reception
✓
✓
✓
Directional Floor Signs with Exhibit Table Number
✓
✓
✓
✓
Marketing Flyer in Registration bag
✓
✓
✓
✓
Sponsor Logo in Legal Perspectives Prior to Annual Meeting
✓
✓
✓
✓
✓
Sponsor Logo on Annual Meeting Event Signage
✓
✓
✓
✓
✓
Sponsor Logo included in all Annual Meeting Marketing Materials & Website
✓
✓
✓
✓
✓
Email list of all attendees (those who opt in for marketing emails)
✓
✓
✓
✓
✓
Full Conference Registrations
3
2
2
1
1
---
---
Sponsoring at CLA's Annual Meeting
OPENING KEYNOTE/ GENERAL SESSION/ CLOSING KEYNOTE | $10,000/each
Don't miss this grand opportunity to help be a bigger part of the Annual Meeting. This opportunity is a great way to plant your company's name in the attendees' minds during the most popular sessions of the conference. Each session sponsor is recognized with signage and mention prior to the session.
NEW LAWYERS SECTION RECEPTION | $10,000
Support the New Lawyers Section of CLA, who represent all California lawyers withing their first 3 years of practice. Sponsorship includes signage at the Friday night event and mention in the online program.
LUNCH IN THE EXHIBIT HALL | $5,000
A great opportunity to prominently brand your company with conference attendees and instantly qualify as a gold sponsor. Lunch sessions are very well attended and generate a high level of exposure. Large signs will remind attendees of whom to thank for their meal. (Available Friday & Saturday only)
AWARDS RECEPTION | $7,500
The CLA Awards Reception is presented each year at Annual Meeting and is dedicated to honoring individual Lawyers who have dedicated their lives to the profession of law in the State of California. Sponsorship includes recognition in all pre-event publicity and mailings, listing in program guide and recognition during the ceremony.
EXHIBITOR SPONSORED PRODUCT THEATER | $5,000
Product Theaters provide an opportunity for Annual Meeting exhibiting companies to showcase their latest technologies, products, and services affecting law professionals. CLA has set aside meeting space during Annual Meeting and is offering it exclusively to exhibitors. (Two slots available)
PRESIDENT'S PRIVATE CLA/CLF/CJA/CJF/JAPANESE DELEGATION BOARD RECEPTION | $2,500
This reception provides the opportunity for Board members from CLA/CJA to network with one another and get updates on current programs. The reception will be held in the CLA President's Suite.
CE SESSIONS (PER SESSION) | $500
The CLA Annual Meeting will offer over 50 sessions of high quality, applicable topics affecting today's lawyer. Sponsorship includes signage at the event and mention in the online program.
LAW STUDENT SPONSORSHIPS (PER STUDENT) | $500
Sponsor a specific law student or student lawyers from a specific School of Law.
---
Branding at CLA's Annual Meeting
CHILLAXATION STATION | $15,000
Sponsor the coolest place at the conference! The Chillaxation Station will be placed at the center of the exhibit area, and includes cell charger banks, swank furnishings, massage chairs, virtual reality demonstrations, and of course, snacks and cold drinks! Attendees will be buzzing about this new opportunity, so don't miss out!
CONFERENCE TOTE BAGS | $10,000
Place your company logo on the always popular, conference tote bags! All registered attendees receive a conference bag at the registration desk. Your company logo will be visible throughout the entire conference and beyond. It's a great way to make a first impression!
REGISTRATION DESK AREA | $5,000
As the sponsor of the Annual Meeting Registration, your company will be woven into the fabric of the conference. This opportunity offers high visibility and a strong presence amongst CLA members not only in the Registration Area, but also through all promotions of our registration process, beginning with our online registration notification.
LANYARDS | $5,000
Acquire incredible branding power with your company name on each attendee & exhibitor lanyard. Lanyards featuring your logo are distributed to hundreds of attendees at registration. Sponsorship assumes cost of production. Sponsor can create their own design, CLA to approve design. Estimated 800 lawyers and legal professionals expected to attend; each attendee receives a lanyard and souvenir badge holder.
COFFEE BREAK STATIONS (MULTIPLE AVAILABLE) | $1,000/each
An economical way to showcase your company, coffee breaks provide sponsors an opportunity to display your company's brand in high traffic area.
HOTEL KEY CARDS | $5,000
Unlock a prolific range of exposure by associating your company with hotel door key cards that attendees use multiple times every day. This in-demand sponsorship opportunity provides an exclusive entry to added value, check-in to check- out.
WATER BOTTLES | $5,000
Attendees always appreciate a keepsake water bottle to help quench their thirst. Brand your company by imprinting the bottles with your company's logo and message.
CONFERENCE PENS | $2,000
Each attendee will receive a writing pen with the conference logo and your company's logo. This useful amenity is sure to be used during the conference and carried home for continued use throughout the year, making it the perfect way to promote your organization.
CONFERENCE BAG INSERTS | $1,000
This is a great visibility sponsorship if you want to make sure you can get that one item in each attendee's hands!
---
Branding at The Hilton Bayfront
Branding space pricing is per installation and for the rented branding/advertisement space only. It does not include, and the hotel is not responsible for, branding costs and service issues related to design creative, production/installation, and removal.
Digital Light Wall | $1,500/day, $250/additional color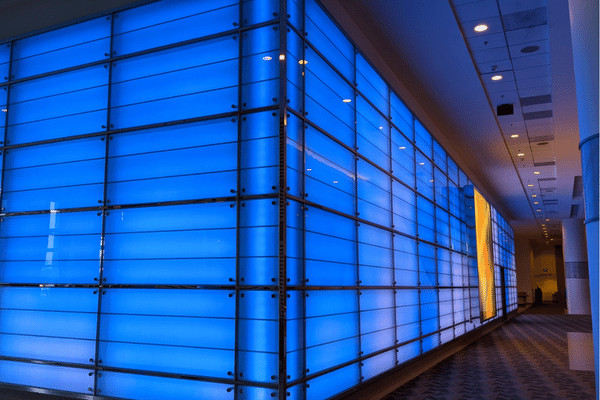 Check In Area Center Column Wrap | $2,750
Lobby Door Wrap | $2,250 each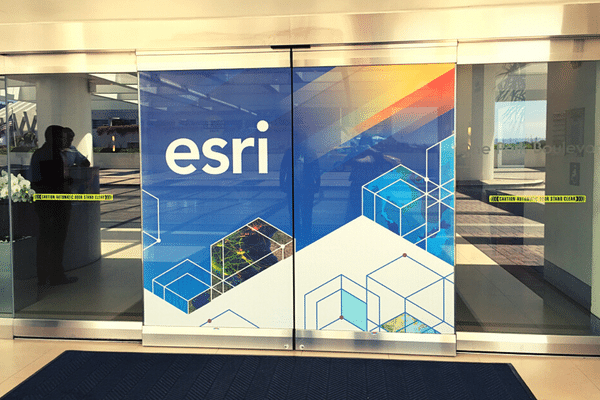 Floor Decals | 2′-4′ decals $150 each | 5′-8′ decals $350 each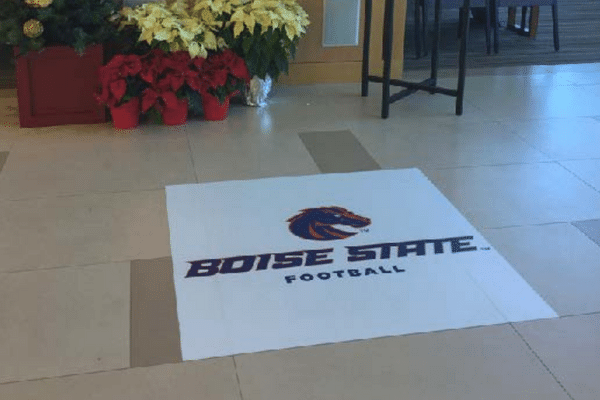 Foyer Entrance Wrap | $6,500 each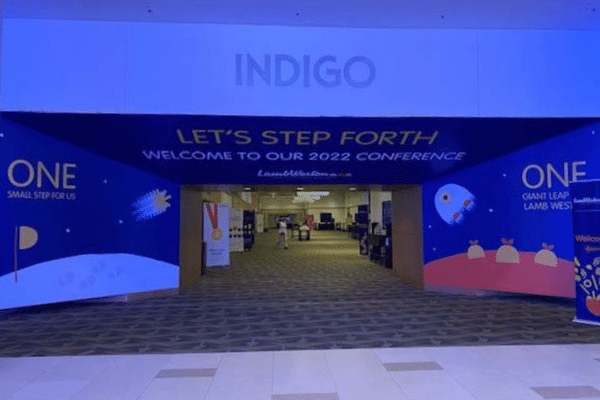 Window Clings | $1,750/window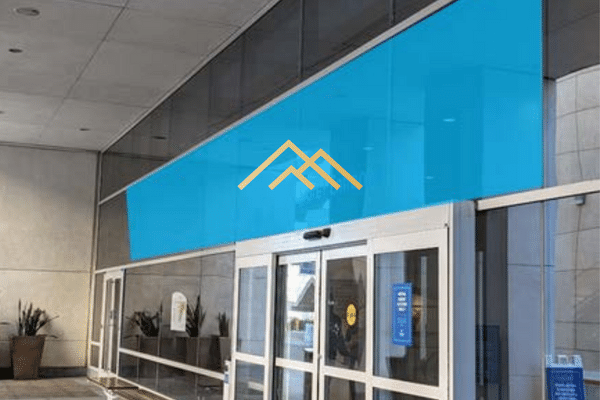 Main Entrance Archway & Side Rails Wrap | $5,000
Main Entrance Overhead Coverings Wrap | $5,000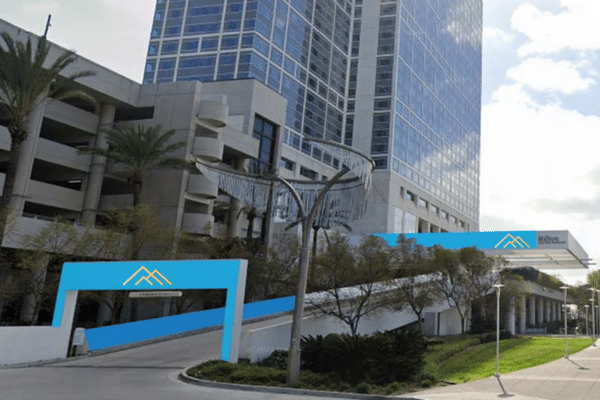 ---
Exhibit at CLA's Annual Meeting
Whether your goal is to build a new client base or reconnect with current relationships, CLA's Annual Meeting is where it's at! After two years of no face-to-face events, our exhibit hall will put you back in front of hundreds of potential clients!
EXHIBITOR BOOTH | $2,500
All of our educational sessions are built around unopposed breaks which allows every attendee time to visit with exhibitors.
EXHIBITOR benefits
IN ADDITION TO A TABLE IN THE EXHIBIT HALL, EXHIBITORS RECEIVE THE FOLLOWING BENEFITS:
Three hours of exclusive exhibit time
Listing in the exhibitor's directory within the Annual Meeting website and materials
Two complimentary exhibitor registration name badges per table
A pre-conference and post-conference attendee mailing list
Two tickets to the President's Reception
One standard table identification sign showing your company name & table number
Cleaning for the general exhibit space
Exhibitor Hall Schedule
Thursday, September 15, 2022
1:00 p.m. – 5:00 p.m.
Exhibitor Move-in
Friday, September 16, 2022
8:00 a.m. – 10:00 a.m.
Exhibitor Move-in
12:45 p.m. – 2:00 p.m.
Exhibit Hall Grand Opening
Saturday, September 17, 2022
12:30 p.m. – 1:30 p.m.
Exhibit Hall Open
2:30 p.m. – 6:00 p.m.
Exhibitor Move-Out
Sponsorship opportunities are on a first come, first served basis. Pricing and availability are subject to change without prior notice. If you have any questions or would like to reserve a sponsorship, please contact Matt Overton at (916) 220-6936 or matt.overton@calawyers.org.
---
Annual Meeting Sponsorship Form