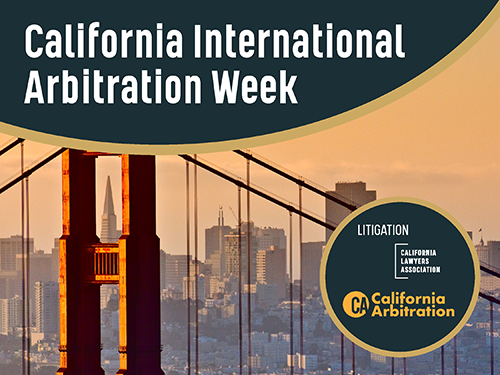 ---
Mastering Remote Advocacy – Managing Challenges and Embracing Opportunities
In the wake of the COVID-19 we find ourselves embracing remote advocacy and the inherent unique challenges presented in connection with this new world. One major change is that many of our hearings will now be remote video hearings in courtrooms. A well-prepared attorney who is familiar with the mechanics and ground rules of navigating this new remote working environment will be armed with the tools they need to make their remote hearings highly effective.
Join CLA and leading arbitration institutions and organizations from around the world – in a week-long series of complimentary virtual/hybrid programs – celebrating international arbitration in California. California International Arbitration Week is hosted by the ADR Committee of the CLA Litigation Section
Please join us for the First Annual CLA Committee on Appellate Courts "Meet New Justices" Program.