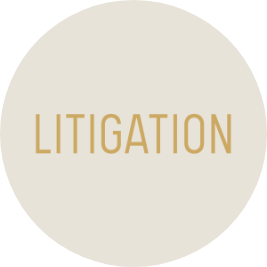 Trial Lawyer Hall of Fame
The Litigation Section seeks nominations for the Trial Lawyer Hall of Fame. These awards are bestowed upon attorneys who have excelled as trial lawyers and whose careers exemplify the highest values and professional attainment. The nomination period is now closed.
---
Congratulations to the 2023 Winner Daralyn Durie!
Daralyn Durie draws on decades of experience serving as lead counsel in complex matters and securing successful outcomes at trial, including four back-to-back wins in post-COVID in-person jury trials.  Daralyn acts as go-to trial counsel for both plaintiffs and defendants in a wide range of cases, ranging from intellectual property to class actions to breach of contract claims. She recently obtained a plaintiff-side jury verdict of $178 million in past damages in a patent infringement case involving melanoma therapy, and won defense verdicts in major cases involving copyright or trademark infringement claims for Redbubble and Activision/Blizzard. 
More Info About the Trial Lawyer Hall of Fame Award
Please click the drop down menus below to view the different criteria.
Eligibility

Any dues-paid member of the Litigation Section may nominate a member of the State Bar of California (either currently active or, if retired, previously active). Self-nominations are not accepted.
Nomination Materials

To submit a nomination, provide the following necessary materials:

A completed nomination form
A summary of your nominee's lifetime achievements as a trial lawyer that you think makes your nominee worthy of being inducted into the Trial Lawyer Hall of Fame, including, but not limited to the following criteria:

contributions made by your nominee to the law, the legal profession, the State Bar, the Litigation Section, trial practice, and/or the general public
notable cases, verdicts, and/or judgments, including matters of precedential importance (with citations and case numbers, if known)
law-related public interest and non-law-related public interest work
other honors or awards the nominee has received
contributions the nominee has made to diversity of the legal profession and/or areas of practice

A law firm biography (or other available biography) about your nominee
Optional three letters of recommendation in support of your nominee, with each letter not exceeding three pages.
To read about past Trial Lawyer Hall of Fame award recipients, click here.
See More Under Trial Lawyer Hall of Fame