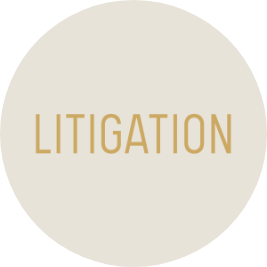 The Litigation Section seeks nominations for the ADR Hall of Fame Award. The Award will be presented annually for distinguished service in the promotion or development of alternative dispute resolution or for significant contributions or impact in the field of alternative dispute resolution.
The nomination deadline is Tuesday, May 31, 2022 by 11:59 p.m.
View list of past recipients here >>
Please click the drop down menus below to view the different criteria.
Eligibility

Nominees may be members of The State Bar of California, in good standing with active or inactive status, or non-attorneys. Nominations of current members and officers of the Litigation Section Executive Committee and Litigation Section Standing Committees may not be considered if nominated.
Nomination Materials

To submit a nomination, provide the following necessary materials:

A completed nomination form
A summary of your nominee's lifetime achievements that you believe make your nominee worthy of being inducted into the ADR Hall of Fame Award, including, but not limited, to the following criteria:

Contributions to the development of the law and/or alternative dispute resolution and/or for significant contributions or impact in the field of alternative dispute resolution.

A biography of your nominee
See More Under ADR Hall of Fame Award