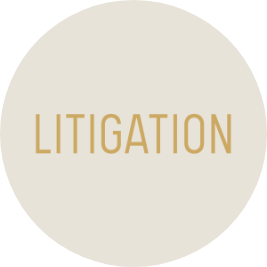 << back to ADR Hall of Fame Award
Distinguished Service Award Recipients
2023 Distinguished Service Award: Ruth V. Glick

Ruth V. Glick is a full time domestic and international arbitrator and mediator whose background as a lawyer and businesswoman augments her dispute resolution skills. With over 25 years' experience as a dispute resolver, she has mediated and arbitrated a wide variety of domestic and international complex business contract and tort, financial, commercial, technology, crypto, venture capital, trade secrets, securities, labor and employment, real estate, health care and medical device disputes. She is on the Large and Complex Case panel, the National, Commercial and Labor and Employment Arbitration and Mediation panels of the American Arbitration Association (AAA), as well as the International Centre for Dispute Resolution (ICDR), and the International Institute for Conflict Prevention & Resolution (CPR).

Ruth is a Fellow and member of peer nominated organizations including, the Chartered Institute of Arbitrators (FIArb), College of Commercial Arbitrators (CCA), International Academy of Mediators (IAM), and National Academy of Distinguished Neutrals (NADN). She is named yearly as a Northern California Super Lawyer and one of Best Lawyers of Northern California.

Throughout her career, Ruth has been in the forefront of the development and advancement of alternative methods of dispute resolution encouraging full participation of all practitioners. She is a past Chair of the Dispute Resolution Section of the American Bar Association, founder of WIDR (Women in Dispute Resolution), and a former liaison to the ABA Commission on Women in the Profession. She has also served as President of the Mediation Society of San Francisco, President of California Dispute Resolution Council, and on the Boards of the CCA and IAM.

Ruth is currently on the Board of Directors of California Arbitration (CalArb) and a member of the Council of the American Arbitration Association-International Centre for Dispute Resolution (AAA-ICDR) where she is co-chair of the Mediation committee and member of the Arbitration and Law and Practice standing committees. See www.ruthvglick.com
2022 Distinguished Service Award: Paul Dubow

Paul Dubow is an arbitrator and mediator, based in Walnut Creek. He specializes in employment, ERISA withdrawal liability, commercial law. legal malpractice, and securities matters.

He is one of the founders and a former president of The Mediation Society of San Francisco, a former president and current board member of the California Dispute Resolution Council, a former chair of the State Bar Task Force on Complex Litigation and the Arbitration Committees of the ABA Dispute Resolution and Litigation Sections, State Bar Business Law Section, and Contra Costa County Bar Association, and a fellow and former board member of the College of Commercial Arbitrators.

He was also a member of the Judicial Council committee that developed standards for mediators in court connected mediations and the committee that initially developed the employment rules for the American Arbitration Association.

He is a member of the editorial board of California Litigation, the magazine of the Litigation Section of the California Lawyers Association.