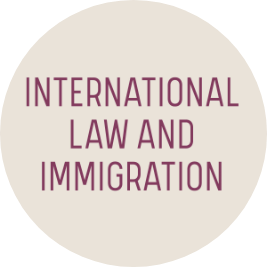 Statement for Juneteenth
Juneteenth commemorates the 156th anniversary, when Union soldiers brought the news of freedom to enslaved Black people in Galveston, Texas, two years after the Emancipation Proclamation and two months after the Confederacy had surrendered. A General Order Number 3 was read, informing the residents that slavery would no longer be tolerated. Therefore, all slaves were now free and would henceforth be treated as hired workers if they chose to remain on the plantations.
Lasting changes came with several setbacks and roadblocks. The battle towards racial equality continued throughout these years. Juneteenth became a celebration of Black American life and resilience and admires the contributions of Black Americans to this country.
On June 16, 2021, Congress passed a bill establishing Juneteenth as a U.S. holiday, making it the nation's 12th federal holiday. This Juneteenth, ILS commemorates Black history and culture and encourages our community to stand against structural racism and racial disparities and educate ourselves on more fully understanding our complex national history. We encourage you to take initiatives to enhance diversity and inclusion and promote education on these critical issues.
---
Upcoming Events
International Law and Immigration | Real Property Law
Topics to be covered include: lease economics, lease registration, assignment & subletting, landlord remedies, tenant remedies for landlord defaults, lease exit strategies, typical security deposit requirements, formalities of lease execution, relevant tax issues and extension protocols.
---
Webinar – Designating Judges and Lawyers as Threats to National Security: U.S. Sanctions against the International Criminal Court
President Trump recently signed Executive Order 13928, which declared that any investigation of U.S. military operations in Afghanistan by the International Criminal Court (ICC) poses a threat to the national security of the United States. The order authorizes the U.S. Treasury Department to impose financial sanctions and travel restrictions on lawyers, judges and other employees of the court. The sanctions that could be imposed on the ICC, and potentially any parties aiding the Court in its work, are the same as those imposed on hostile nations, foreign terrorist networks and international drug traffickers.
The executive order raises serious issues about the use of presidential authority to declare a national emergency, the jurisdiction of the ICC, and threats to the independence of the judiciary in the international context. This program will present the legal basis for these sanctions, as well as information about the ICC investigations that triggered the unprecedented U.S. action and the implications for the ICC and its staff.
---
Multi-Bar Delegate Law Conference in the Catalog!
Travel with us to Prague through our programs from the Multi-Bar Delegate Law Conference last October. Panels include speakers from CLA, Czech Bar, The European Association of Bars and Law Societies, Foreign Marseille Bar and other Foreign Bars! Save 10% on the entire bundle, available as OnDemand videos or as CLEtoGo podcasts.