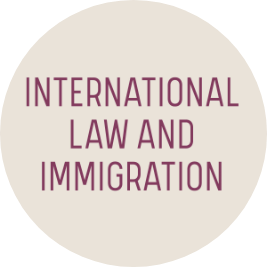 International Law and Immigration
This program will explore the legal and policy changes in the U.S. and the E.U. related to ESG compliance and how those changes will impact global supply chains. The program will be useful for practitioners who represent clients that import or export products to and from the U.S. and E.U.
International Law and Immigration
Learn to "think" like a sanctions lawyer. This webinar provides a comprehensive introduction to the U.S. economic sanctions laws and regulations administered by the U.S. Department of the Treasury's Office of Foreign Assets Control ("OFAC"), for practicing attorneys. It outlines the legal framework for OFAC administered sanctions programs, including: (1) the comprehensive embargoes on Iran, North Korea, Cuba, Syria, and the occupied regions of Ukraine; (2) OFAC administered sanctions lists, including the Specially Designated Nationals and Blocked Persons ("SDN") List; (3) the unique sanctions programs targeting Russia and Venezuela; and (4) the agency's own reporting, procedures, and penalties regulations, and compliance framework.