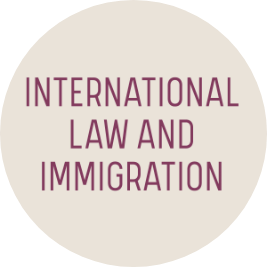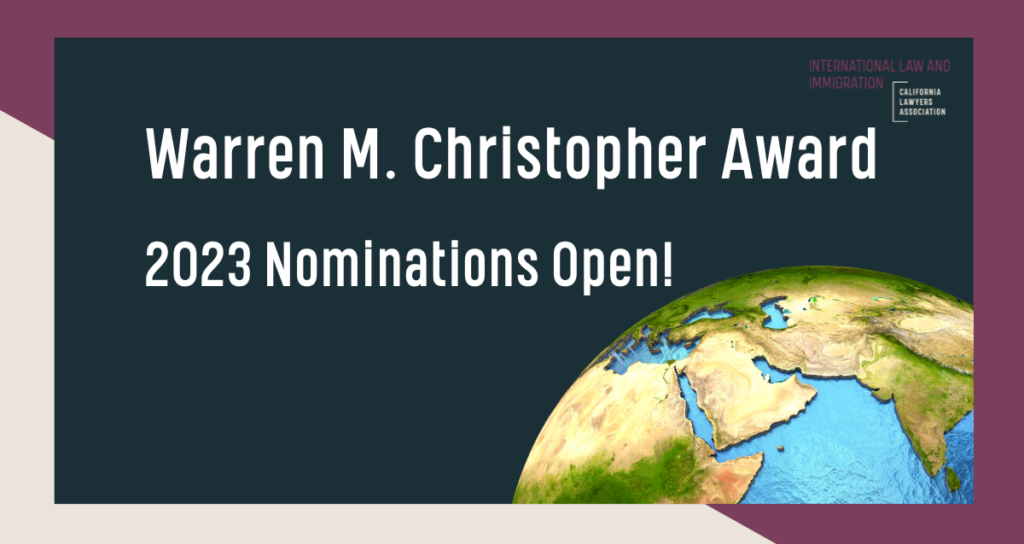 The 2023 nomination period is now open! Please submit the nomination form by March 31, 2023.
The Award is presented annually by the International Law and Immigration Section of the California Lawyers Association ("ILS") for distinguished service in the promotion of the rule of law internationally or for significant achievement in the practice of international law. 
Nominees shall be members of The State Bar of California in good standing and may have active or inactive status.  Self-nominations are not accepted.  Nominees do not need to be a member of the ILS.  Nominations of current members and officers of the ILS Executive Committee and its Standing Committees may not be considered if nominated.  Nominations shall be kept confidential by the Award Committee and the ILS.  Campaigning for the selection of the awardee is discouraged and will not be considered. 
Nominations are to be directed to the ILS Award Committee, which shall evaluate the nominations and recommend three awardees to the ILS. Factors to be considered in evaluating nominations include, but are not limited to, promoting and achieving diversity.
Congratulations to our 2022 Recipient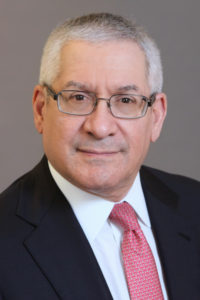 The International Law and Immigration Section is excited to announce Daniel M. Kolkey as the 2022 Warren M. Christopher Award recipient. Read More about Daniel M. Kolkey.
See More Under Warren M. Christopher Award