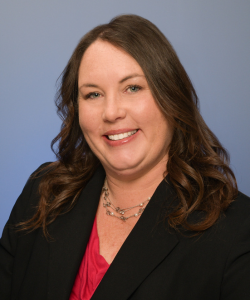 Pam Amundsen
Section Manager

Pam brings successful education programs and events to life with over 30 years of experience in program management and 16 years in the association space. She loves working with committees, planning groups, and association leaders to get their ideas off the ground. Pam is a proud mom of two athletic daughters, one away at college and the other still home in high school. In her spare time, she loves to travel with the family and spend time at the park with her dogs
Tej Baath
Associate Executive Director,
Marketing, Membership, and Technology

Tej's experience working with a large not-for-profit member-based organization as well as several e-commerce retailers brings a fresh new perspective to the California Lawyers Association. He has a strong background in marketing, particularly digital marketing, and a passion for brand building and online sales. Tej is excited to transform the CLA member experience as he spearheads major strategic shifts in CLA's marketing approach. In his free time, you will likely find him spending time with his family and friends.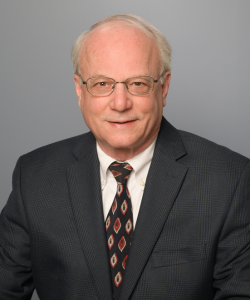 Saul Bercovitch
Associate Executive Director,
Governmental Affairs

Saul oversees the advocacy efforts and governmental relations. Before joining CLA in February 2018, shortly after CLA was established, Saul worked for the State Bar of California for 16 years as Legislative Counsel and as an attorney in the Office of General Counsel. Prior to the State Bar, he worked for three years as a Principal Legislative Analyst with the University of California, Office of the President. He started his legal career practicing civil litigation for 13 years at two large law firms in San Francisco. Saul's pastimes include traveling, growing tomatoes, and perfecting his barbecuing skills.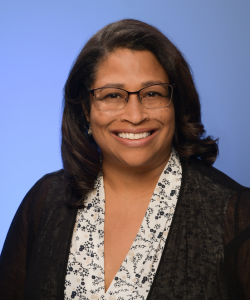 Tiffany Creswell
Section Manager

With 20 years experience working for litigation support services, Tiffany made the move to CLA during their debut year and has enjoyed all the challenges that have come with it. Prior to CLA, Tiffany was the office manager at Professional Legal Services where she guided employees to reach their full working potential. Tiffany is enjoying an empty nest and can be found reading on her kindle, diving into worlds of fantasy and dark tales of otherworldly creatures.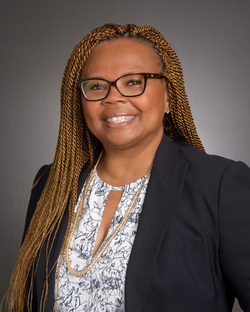 Cynthia DeOliver
Meeting and Events Manager

From event and association management with the California Bankers Association to consulting for smaller associations and association management firms, Cynthia has a diverse range of experience. At CLA, she aims to manage and operate creative, efficient, and well-run events, meetings, and conferences by collaborating and providing purposeful support to our members, leaders, and team.

She received her CMP in 2017 from the Events Industry Council and in 2018/2019 accepted the Meeting Professional of the Year Award and recognition from her peers at the MPI Sacramento/Sierra-Nevada (MPISSN) Chapter. She served on the MPISSN Board as their Director of Education from 2017 to 2020. Currently, she is member of ASAE, CalSAE and keeps an eye on trends with the Independent Meeting Professionals of Sacramento (IMPS).

In her off hours, Cynthia enjoys time with family, friends, and her dog Copper.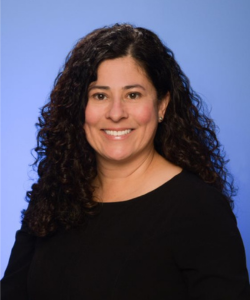 Olga Diaz
Associate Executive Director, Inclusion, Outreach, and Strategic Initiatives

Olga has worked in public accounting, data analysis and research, higher education and local government. She has a bachelor's degree in accounting, a Master's degree in Public Administration and is completing a doctoral program.

Her passions include advocacy for social justice, community engagement, the environment, housing affordability, mental health services, education, and government transparency.

For fun, Olga loves hiking, cooking, action films and visiting public libraries. She is married to a retired police lieutenant turned best-selling crime fiction author. They have four grown children, two Labradors and two tortoises.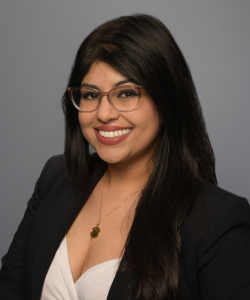 Zarah Falanah
Public Relations Manager (Social Media)

Zarah Falanah, a self-proclaimed cat lady, has arrived. Zarah is an experienced creative with a demonstrated history of social media and public relations success. Zarah brings a bachelor's degree in Media Art and Animation and a lifelong passion for helping others. On a Saturday night, you can find her enjoying movie nights at home with her family, which includes her husband, son, two dogs, and three cats.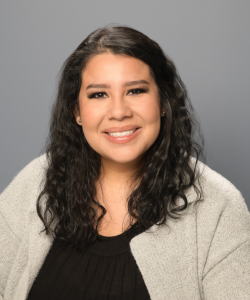 Angela Fleming
Accounting Specialist

Angela is a Member Services Specialist at the California Lawyers Association with a detail-oriented approach to data entry and office administration. Persistent and thoughtful in her actions, she believes that hard work combined with the law of attraction is the type of mindset it takes to achieve her professional and personal goals. When she isn't working, you can find her studying or enjoying free time at Midtown eateries and spin class.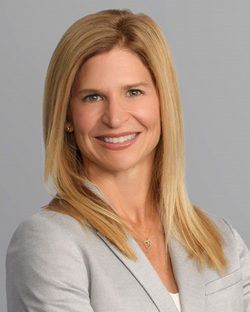 Erika Frank
Associate Executive Director, Sections Chief and General Counsel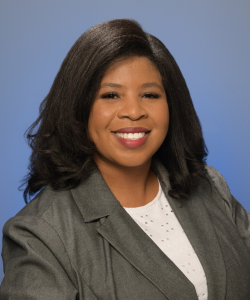 Adrienne Garrett
Section Manager

Adrienne Garrett is a Section Manager at the California Lawyers Association with extensive experience providing administrative support to multiple senior leaders within the Bay Area market. Her prior experience includes annual conference and meeting coordination and support with the State Bar of California. She enjoys collaborating with others and building and fostering long term relationships. Her mantra is to "follow your bliss and the universe will open doors where there are only walls" which has led her to joining California Lawyers Association. Adrienne spent her childhood growing up in a small rural town in the South and she cherishes those southern traditions. In her spare time, you'll find Adrienne online shopping, enjoying local wineries, and spending time with her family.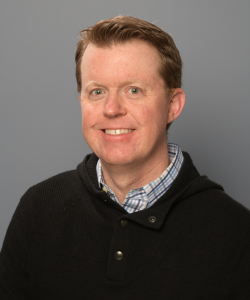 Brian Foley
Web Administrator

Prior to CLA, Brian was a Web Content Producer for the Sierra Club, an Interactive Media Specialist for Saint Mary's College, and a newspaper reporter. He attended journalism school at Michigan State University. His experience includes writing, editing, managing social media channels, and launching online marketing campaigns. Outside of work, Brian enjoys playing the ukulele, watching sports, and camping with his kids.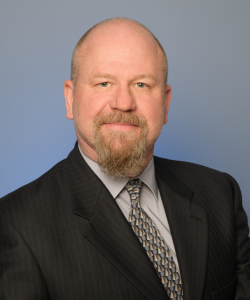 Mike Fury
IT Director

Mike previously served as a technology leader in K12 education in northern California for over 20 years. His expertise is supporting digital learning, infrastructure, data systems, IT Service Management, and aligning IT with organizational strategy. He brings to California Lawyers Association a broad perspective being a current and former small business owner, with prior experience in retail, food service, construction, manufacturing support, and software development. He holds several professional certifications and was a mentor in a CTO leadership development program for 12 years. Mike enjoys the outdoors, traveling, music, guitar, home improvement, time with friends, family, and being a dad.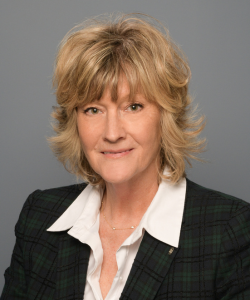 Linda Geery, CPA
Associate Executive Director, Finance and Chief Financial Officer

As a shareholder at Gilbert CPAs, Linda is the shareholder-in-charge of the firms accounting services and tax departments. She brings with her 20 years experience working in public accounting, with a strong background in NPO matters. She enjoys the challenges and opportunities that come with working with a variety of clients and enthusiastically brings those experiences to her daily work. On a sunny day, you will typically find her working in her yard or on the American River bike trail.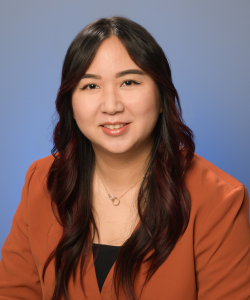 Jennifer Ho
Marketing Manager

A linguist-turned-marketer, Jennifer enjoys building marketing initiatives from the ground up. Merging data-driven strategy and creative design to develop impactful & targeted campaigns, she is focused on sharing the stories of CLA, the Sections, and the Foundation. In her free time, she travels every chance she gets. Whether it's a quick weekend trip or an extended getaway abroad, it's probably on her calendar.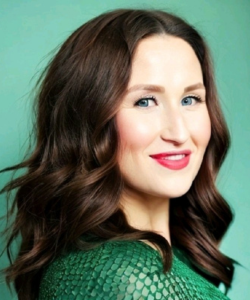 Brianna Hollingsworth
Education and Committees Manager

Prior to CLA, Brianna worked as an Events Coordinator with the California Head Start Association, where she assisted with multiple annual meetings, supported board members and built a complete marketing and communications plan for the association. She brings to CLA over 5 years of experience in events, marketing, and upper level administrative support, as well as degrees in both business marketing and psychology. Her background includes working with C-Level executives and high-level management in both corporate and not-for-profit environments. Having visited 10 countries in the last two years, Brianna enjoys traveling internationally and hopes to expand her travels as often as possible.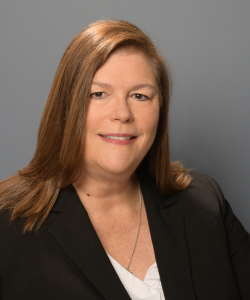 Tricia Horan
Associate Executive Director, Education and Member Services

Tricia is charged with leadership management of the overall work of the Association and with oversight of all operations, including daily financial and operational activities of the Association staff. Prior to CLA, Tricia worked at the State Bar of California for 28 years, serving in her most recent role as the Director of Operations in the Office of Education. Tricia has two children who both play college lacrosse and she and her husband enjoy traveling around the country to watch them play.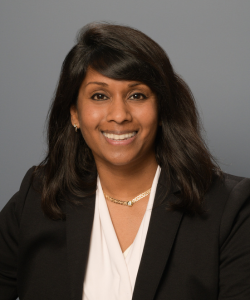 Sheila Johnston
Associate Executive Director, Communications

Sheila Johnston, a Kindness Driven Communications Executive, has spent the last decade of her career elevating communications for the associations she has served. Sheila's foundation is a mix of creativity and a lot of strategy; she designs communication strategies that utilize the latest trends – digital marketing, strategic rebranding. Simply put, no tool is off the table for Sheila when it comes to communications.

An eternal optimist continually immersed in creative experiences, Sheila produces content designed to deliver fresh impressions and a brand that stakeholders find conversational, fun, and unique.

Appreciating challenges, Sheila's teammates find her "WILL DO" attitude exists both professionally and personally. In her personal life, Sheila will run towards challenges. About two years ago, Sheila found herself on a forced rest period from running. Feeling fearful for those around her that a shortage of endorphins would be bad for all, Sheila finally decided to learn how to become a lap swimmer even though she was terrified of the water. A few deep breaths and a month later, Sheila is one of the well-known lap swimmers at her local pool.

Also an avid piano player, Sheila noticed one night that her famous beagle, "The Duke of Southport," was extra curious when she was practicing piano. Playing up his interest, she taught him how to play piano on command – this took some treats and praise, but everyone agrees that it was worth it. Duke now has many opinions about classical pianists, just like Sheila, and is often asked to play a birthday tune or two for his friends.

In her spare time, you'll find Sheila traveling lesser travelled roads with her husband, and of course Duke! On any given day, Sheila will reach out to those that cross her mind – an old friend, new friend, family member, or even text the pet parent of a friend of Duke's. Sheila loves reminding others that they matter and that she cares.

Sheila holds a Bachelor's Degree in Political Science from California State University, Stanislaus, and a Master's Degree in Public Policy and Administration from Sacramento State University. She served as a Leon Panetta Fellow, Jesse M. Unruh Assembly Fellow, and is a graduate of the Dale Carnegie Leadership Management program. She has worked in the California State Legislature, various statewide budget offices and in the House of Representatives. Her executive experience in associations include The California Society for Dermatology & Dermatologic Surgery, NAIOP Silicon Valley, Sacramento Metro Chamber of Commerce, the California Pharmacists Association and the Association of California Healthcare Districts.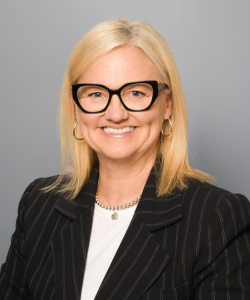 Joanne Kenison
Senior Manager of Human Resources

Joanne has over two decades of human resource management experience ranging from talent management to strategic human resource planning and organizational consulting. Prior to launching her career at the CLA, Joanne held several corporate HR leadership positions in insurance, healthcare and professional services organizations. Joanne's professional passion is providing HR solutions by building HR infrastructure through people, compliance and technology. As a result, she is super excited to be part of creating the organizational culture necessary to support the long-term success of the CLA. Outside of work, Joanne enjoys spending time with her husband and two teenage children – hiking, cycling, working out at the gym, and traveling. Joanne also enjoys mentoring recent college grads on career exploration where she shares her knowledge and passion for HR.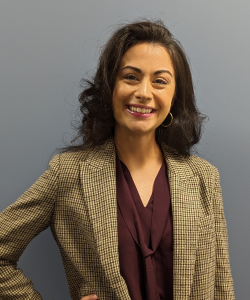 Melissa Leal
Section Manager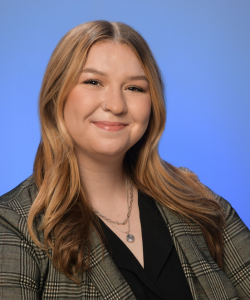 Kaylie Lewis
Web Specialist

Equipped with a Bachelor's degree in Journalism and Public Relations from Chico State, Kaylie specializes in working with clients in media relations and content creation. Her background ranges from reporting news for a small newspaper to managing web applications for various organizations. These skills have proven invaluable, bringing an innovative perspective to CLA. After work, you can find Kaylie at the park with her Standard Poodle or cooking a new recipe in the kitchen.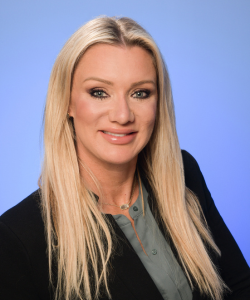 Shannon Mullin
Section Manager



Shannon's experience working with a large marketing organization as well as a non-profit, brings a fresh perspective to the California Lawyers Association. She also has an extensive background in managing volunteers and events, which has contributed to her strong communication and organizational skills and excellent client service/administrative support. In her free time, you will likely find her spending time on her pontoon boat with her family and friends drinking a seltzer or on the couch watching Dateline.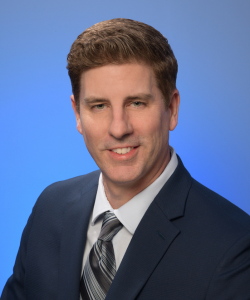 Duane Nason
Lead Web Developer

With over 20 years of experience in web development, Duane brings a wide range of skills and experience, and will be working on many of CLA's web-related aspects in an effort to provide additional value to our members. Outside of work, Duane enjoys the outdoors and taking a shot at most recipes he sees on TikTok.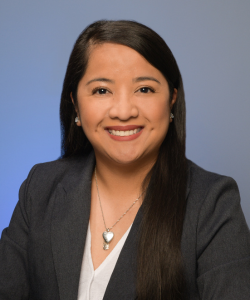 Jennifer Navarro
Chief of Staff

Jennifer directly supports the Executive Director. Prior to CLA, she was a seasoned public servant with the City of San Jose working for a variety of elected officials in various capacities such as Executive Assistant/Communications Specialist, Deputy Chief of Staff, Policy Analyst and Intern. Jennifer worked on a range of policy issues directly impacting the community such as public safety, education, transportation, economic development and land use. Now as an Executive Coordinator, Jennifer brings her writing, organizational, and people skills to the table by maximizing the Executive Director's daily schedule and serving as a staff liaison to the Officers and Board of Representatives. Outside of work, Jennifer is a proud pee wee soccer mom and enjoys spending time with her family, especially watching/re-watching Disney movies with her three girls.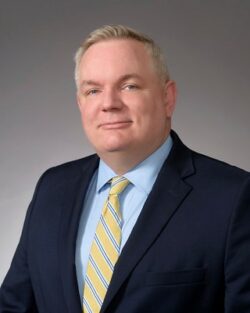 Matt Overton
Sponsorship & Development Manager

Matt is responsible for building corporate sponsorships and non-dues revenue opportunities. He has nearly a decade of experience in the non-profit marketing & corporate partnership field, most recently serving as Director of Business Development for the California Medical Association. Prior to CMA, Matt spent 6 years as Director of Membership & Corporate Development with the California Pharmacists Association. Matt is always looking for innovative approaches to draw sponsorship interest and revenue, and excels at connecting associations with outside organizations. In his free time, Matt enjoys spending time with his daughters and traveling. He's also a baseball devotee, and a member of the Society for American Baseball Research (SABR).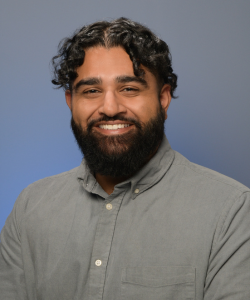 Vikremjeet Padda
Project Coordinator

Vikremjeet Padda is an experienced professional working to generate a positive impact in the world! They love understanding complex systems and crafting intuitive solutions to help equitably optimize them.

They obtained a B.A. in Geography from UC Berkeley and have a strong passion for helping others thrive. They possess a strong analytical, leadership, and service-oriented skill set rooted in system thinking; refined through diverse experiences in food systems, nonprofit community and professional organizations, university administration, government agencies, and FinTech.

When not at work, they love to catch Pokémon, go to drag shows, and spend time with loved ones.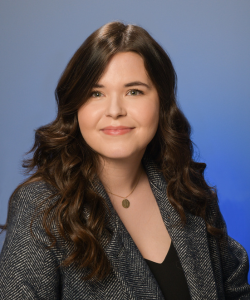 Nicole Peeler
Section Administrative Specialist

Prior to CLA, Nicole worked at Andy's Candy Apothecary and at a personal training gym as an Admin Assistant. She looks forward to combining her customer service experience and organizational skills from both jobs to help CLA members with anything they might need. Outside of work, you can find her hiking, reading a good book, or spending time with family and friends.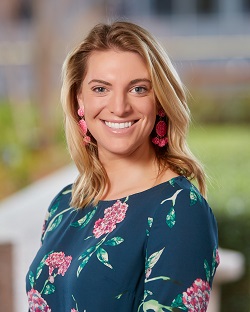 Beth Pierce
Senior Section Manager

Beth has been embedded in events for the past 7 years and brings proven tactics as well as unique ideas to CLA's event. Full of positivity and energy, Beth is passionate about creating unforgettable experiences for CLA members. The fun never stops whether it is securing a local comedian or a live band for an evening event. In Beth's free time, she loves to exercise, hike outdoors and travel away for a long weekend. Beth is very well-versed in the Sacramento Community and loves to contribute any way she can.
Dan Poggetti
Marketing Manager

Dan Poggetti is a Marketing Manager at the California Lawyers Association, specializing in strategic marketing campaigns and brand management. With an eye for market trends and a passion for storytelling, Dan is dedicated to driving brand growth and recognition to contribute a positive impact to CLA. Outside of work, you can find Dan spending quality time with his family, whether it's enjoying outdoor activities or exploring the community for fun family events.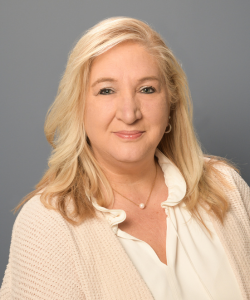 Kristina Robledo
Senior Section Manager

With 13 years of experience in the State Bar of California, Kristina has climbed the ladder, starting as an Administrative Assistant and rising up the ranks to Executive Senior Administrator then to Section Coordinator. Her valuable skills in customer service, management, and administration of policies contribute greatly to her current position. In the office, she is extremely supportive of her team and is readily available to work on creative solutions to any problems that may arise. Outside of work, Kristina can found relaxing anywhere from her couch to the beach, where she is likely suntanning with a cocktail in hand.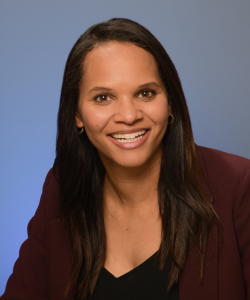 Dimisha Rodgers
Member Services Manager

Armed with a Business Degree from Helsinki Metropolia University of Applied Sciences in Finland and a strong background in Marketing and Organizational Management, Dimisha brings valuable insight and nuances to CLA. Dimisha started out as a Marketing Assistant and slowly made her way to Field Coordinator. Through these past experiences, Dimisha found her interest in working more hands on within operations. Her strong leadership and organizational tools allow her to share the values of a Lean organization with the Registration Department. She strives to provide the best customer experience for CLA members. On her free time, Dimisha enjoys outdoor activities such as hiking and biking while spending quality time with her small family.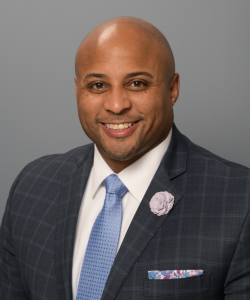 Oyango A. Snell
CEO & Executive Director

Oyango A. Snell is the Chief Executive Officer (CEO) and Executive Director of California Lawyers Association.

Known for his energetic leadership and endless innovation, Snell transforms organizations and the team he represents through the execution of transparent business practices, human development, and empowerment. With over 15 years of association management and leadership experience, Snell challenges internal and external stakeholders to think beyond the impossible to enhance the quality of service, increase revenue streams, and develop and enhance advocacy strategies.

Snell was selected to serve as the chief executive officer for the nation's largest statewide voluntary bar association, the California Lawyers Association (CLA), and its charitable affiliate, the California Lawyers Foundation (CLF), in December 2021. Before joining CLA, he served as Senior Vice President and the first In-House General Counsel and Corporate Secretary for the Western States Petroleum Association (WSPA), representing some of the world's largest energy producers. In addition, Snell has served in leadership roles within national, regional, and statewide nonprofit associations. Within each position, he ensures that his professional and personal passions for championing diversity, equity, and inclusion are not just theorized but practiced.

Snell is a Certified Association Executive (CAE) credentialed by the American Society of Association Executives and is a nationally recognized professional and motivational speaker. He has earned numerous awards and accolades, including the 2021-2022 Association Executive of the Year by the California Society of Association Executives (CalSAE), Columbus, Ohio Business First 40 Under 40, Lifetime Achievement Award by Kappa Alpha Psi Fraternity Incorporated, Delta Zeta Chapter, and Alumni Hall of Fame Award by Central State University, a historically Black college/university (HBCU) in Wilberforce, Ohio, and Snell's alma mater.

Snell earned his Juris Doctor from The Ohio State University, Moritz College of Law, and a Master's in Business Administration from Franklin University. He attained his Bachelor's Degree in Political Science from Central State University. Snell exercises a servant leadership mentality through volunteer service on various boards, including United Way California Capitol Region, where he serves as Chair of the Board of Directors, and CalSAE, where he served as the inaugural Co-Chair of the Diversity, Equity, and Inclusion Task Force.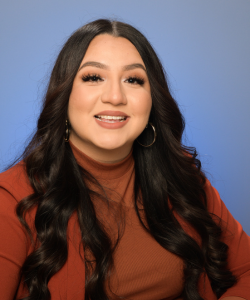 Celeste Tamayo
Member Service Specialist

Celeste Tamayo is a Member Service Specialist at the California Lawyers Association with many years of HR administrative experience in her background. With her team player and go getter attitude she plans on attacking all her goals and aspirations one by one. She loves to stay in a positive mindset and believes that with the combination of hard work and law of attraction, she will achieve the successful lifestyle that she desires to have one day. She wants nothing more than to make her mom proud of the woman she has become and is becoming. Outside of work you will find her at her kickboxing class or at home painting and drinking wine. She adores her Mexican culture and loves to spend time with her family and friends dancing her life away. Celeste plans on utilizing all her data entry, detail oriented, customer service, and administrative expertise to make the registration team a great one.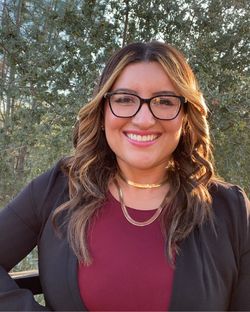 Gladys Puente Valentine
Initiatives Manager

Gladys Puente Valentine has over 10 years of experience managing the budget, programs, projects, committee's, grants, contracts, and legal services provided at non-profits and community colleges. Prior to CLA, Gladys was the Coordinator of the Undocumented and International Student Center at Sierra College, which received an Exemplary Program Award from The California Community College Board of Governors on January 19, 2021. With a proven record of building data driven exemplary programs from the ground up, Gladys brings this experience to CLA and looks forward to building collaborations with law school representatives, engaging law student groups and supporting section efforts to offer scholarships, fellowships and early career connection with law students and additionally, expanding civic engagement and education programs at all academic levels (K-12, undergraduate and law). In her free time, she enjoys going on foodie adventures with her husband, biking and kayaking at Folsom Lake, and spending time with her familia.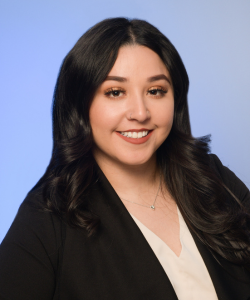 Bianca Vejar
Office Administrative Specialist

Bianca is our Office Administrative Specialist with over ten years of customer service experience. Prior to CLA, Bianca was a Program Coordinator for a youth program for the City of San Jose where she organized programs, planned events, and built strong relationships. Bianca has a passion for creating the best customer experience, problem solving, and always to step up and take initiative. Outside of work, you can catch Bianca watching her favorite horror films, getting frozen yogurt, and spending time with her wife and family.