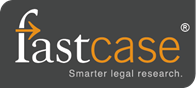 Fastcase is one of the most innovative legal research services, and it's available for free to all California Lawyers Association members. For many years, the 16 sections of the California Lawyers Association have published journals and publications full of quality insight, expertise, and updates in many different legal fields. Now these journals have a home on Fastcase, which already hosts an enormous digital legal library available to attorneys and legal professionals all over the world.
All CLA members have access to the Fastcase Premium plan (a $995/year value), in addition to their section's publications. The Fastcase Premium plan includes:
Comprehensive 50-State & Federal Law
Federal and 50-State Appellate Case Law
Nationwide Statutes and Regulations
Federal District Courts
Federal Bankruptcy Courts
To view CLA sections' publications, click here. Or start researching now directly on Fastcase.
The video and other resources list below have more details on using Fastcase.
For assistance from Fastcase, visit their Support Page
Sign up for an upcoming Fastcase Webinar