Law Student and New Graduate Resources
Get free membership to 3 sections!
Law students are invited to join up to three sections of the California Lawyers Association (CLA) for free. Membership runs through the calendar year, so you may submit a new form in the beginning of each year for while you are enrolled in law school.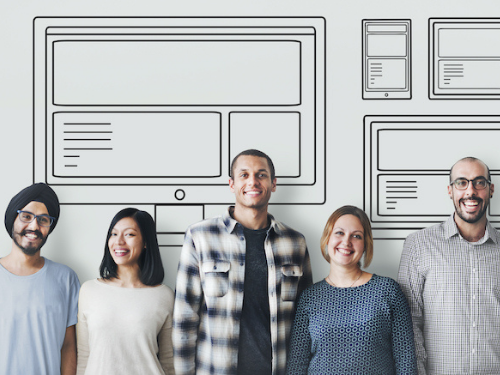 ---
CLA is a member-driven, mission-focused organization dedicated to the professional advancement of attorneys practicing in the state of California. Read more about CLA here.
Through premier educational and networking opportunities, our members can maintain expertise in their fields, build contacts, and uphold the legal profession and system. Learn about the benefits of joining CLA.
---
Additional Offerings for Law Students
Some programs require the applicant to be a member of that Section.
---
Mentorship Programs
Labor and Employment Law Section

The Labor and Employment Law Section connects individuals as mentors and mentees. The Section makes the initial introduction between the mentor and mentee, and the mentor and mentee are responsible for contacting each other and developing their relationship. If you are interested in participating as a mentor or mentee, please sign up here.

You MUST be a member of the Labor and Employment Law Section to participate in this mentorship program.
Taxation Section

Access to mentoring and constructive feedback early in one's career is an important indicator of long term professional success. The Taxation Section is proud to support mentoring through its Odyssey Mentorship Program with the goal of shaping future productive and confident leaders of the profession. The Odyssey Mentorship Program provides Mentees with a confidential forum to ask questions, be exposed to other members of the profession, and gain expertise so they can be assured, skilled tax practitioners. It also provides Mentors with the opportunity to give back to the tax community and help support the future of the profession by ensuring its new members are best prepared for the professional challenges they may face. Learn more about the Odyssey Mentorship.

You MUST be a member of the Taxation Section to participate in this mentorship program.
---
Section Reporter
Intellectual Property Section

Are you interested in becoming an IP Section Reporter? The Intellectual Property Section of the California Lawyers Association is looking for 2Ls, 3Ls and recent graduates to serve as IP Section Reporters for 2021. Learn more here.
---
Resources
What I Wish I Knew About 1L/Law School

Current law students share what they wish they had known about their first year of law school before classes began. This resource includes some great tips including networking, work-life balance, professional etiquette and more!
Provisional Licensure

On October 22, 2020, the California Supreme Court issued an order which resulted in the creation of the Provisional Licensure Program for 2020 law school graduates. Learn more about CLA resources for Provisional Licensees here.
---
Career Center
Visit our Career Center for resources to land your next job. Browse the latest job listings, and learn how to make your resume stand out, to ace your interview, and to plan your career.