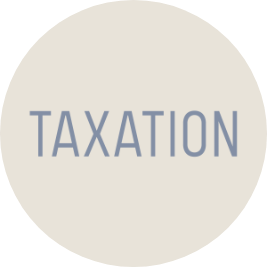 Access to mentoring and constructive feedback early in one's career is an important indicator of long term professional success. The Taxation Section is proud to support mentoring through its Odyssey Mentorship Program with the goal of shaping future productive and confident leaders of the profession. The Odyssey Mentorship Program provides Mentees with a confidential forum to ask questions, be exposed to other members of the profession, and gain expertise so they can be assured, skilled tax practitioners. It also provides Mentors with the opportunity to give back to the tax community and help support the future of the profession by ensuring its new members are best prepared for the professional challenges they may face.
Each mentoring session is 6 months in length, with the participants required to meet, whether in person, telephonic or otherwise, at least once a month. Any member of the Taxation Section with less than 6 years of practical tax experience may apply to be a Mentee. Members of the Taxation Section with more than 6 years of practical tax experience may serve as Mentors. Interested Mentors and Mentees must complete an application which assists in the matching process. Applications are being accepted now. Matching is done shortly before the start of each mentorship period. Terms run from January 1st to June 30th and from July 1st to December 31st. At the conclusion of the mentorship period, participants are asked to complete a Certificate of Completion to demonstrate they have fulfilled the requirements of the program.
Additional information on the Odyssey Mentorship Program may be found in the Mentorship Manual.
To apply to be a Mentor, complete this application.
To apply to be a Mentee, complete this application.
If you have any questions about the Odyssey Mentorship Program, contact the Taxation Section Mentorship Committee at Taxation@calawyers.org.
Thank you for your participation!