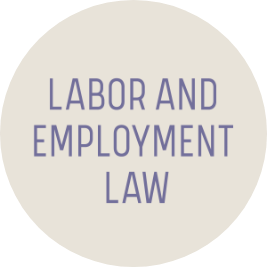 Labor and Employment Law Section & the California Lawyers Foundation Summer 2021 Law Student Scholarship Program Application
The Labor and Employment Law Section of the California Lawyers Association, and the California Lawyers Foundation are committed to fostering the career growth of persons of color, women, members of the LGBTQ community, people with disabilities, and members of other underrepresented groups who are interested in practicing labor and employment law. We will be awarding summer scholarships to diverse law students for Summer 2021 in the amount of $8,000 each. The purpose of the scholarships is to provide funding to diverse law students to engage in legal endeavors in an employment or labor related field and may be non-compensated or undercompensated.
Scholarship Criteria
In addition to the completed application and personal statement, please submit a current resume.
Your position must be for at least 10 weeks during Summer 2021 with a California-based employer. Priority will be given to applicants with no funding for their summer positions, California law students, and those who will be working for a California-based employer.
Application materials must be emailed by March 15, 2021. You will be informed of the decision by April 15, 2021. 
In order to receive the law student summer scholarship, please note that you must agree to be included in the Labor and Employment Law Section's promotional materials.
Preference will be given to applicants with diverse backgrounds. 
Please note that all scholarships will be awarded from the California Lawyers Foundation, a 501c(3) non-profit.
Note: Scholarships (and fellowships) are generally tax-free, provided certain conditions are satisfied. If you are selected to receive a scholarship, there may be circumstances where you will need to pay taxes on the scholarship. If you are awarded a scholarship, please check with your school's Financial Aid office for information on potential tax implications.