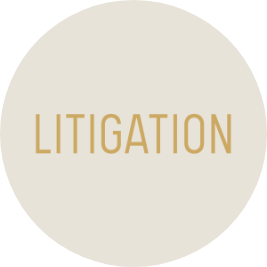 Interested in joining the Executive Committee? Get started here.
Officers
Chair
Mary McKelvey
Los Angeles
Vice Chair
Erik Silber
Los Angeles
Treasurer
Adrieannette L. Ciccone
Hayward
Secretary
Jose Cordova
San Francisco
Immediate Past Chair
Jessica Barclay-Strobel
Los Angeles
Members
Marc Alexander
Santa Ana
Jeff Daar
Encino
Nathaniel Dunn
San Francisco
Seth Kugler
San Francisco
Jenn French
San Diego
Matthew O'Brien
Los Angeles
Nedra Shawler
Oakland

Jeff Kosbie
Oakland
G. Edwin Rush
Los Angeles
Jordanna Thigpen
Beverly Hills
Hao Nguyen
Los Angeles
Julia Shear Kushner
Encino
Mindy Wong
San Francisco
Thomas Stout
Oakland
Advisors
Benjamin G. Shatz
Los Angeles
J. Thomas Greene
San Francisco
George Wailes
San Mateo
Wendy Huang
Orange
Michelle McCoy Wolfe
Palm Desert

Megan Rowe
Sacramento
Norman J. Rodich
Irvine
Reuben Ginsburg
Los Angeles
Robert M. Bodzin
San Francisco
Judicial Advisors
Associate Justice Eileen C. Moore – California Fourth District Court of Appeal
Hon. Elizabeth Feffer (Ret.) – Neutral, ADR Services, Inc.
Hon. Ernest H. Goldsmith (Ret.) – Neutral, ADR Services, Inc.
Judge Kevin Brazile – Superior Court of Los Angeles County
Presiding Judge Samuel K. Feng – Superior Court of San Francisco County
District Judge Beth Labson Freeman – United States District Court, Northern District of California
Justice Jim Humes – First Appellate District of the California Court of Appeal
Justice Elena Duarte – Associate Justice on the Court of Appeal, Third Appellate District
New Lawyer Section Liaison
James Cook
California Lawyers Association Staff
Associate Executive Director
Tricia Horan
Senior Section Manager
Kristina Robledo
Sacramento