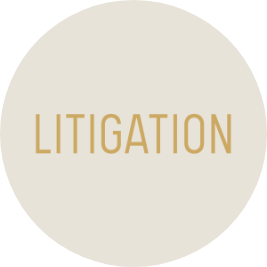 Appellate Lawyer Hall of Fame
The Litigation Section seeks nominations for the Appellate Lawyer Hall of Fame Award. This award is bestowed upon attorneys who have excelled as appellate lawyers and whose careers exemplify the highest of values and professional attainment. The nomination deadline is May 20, 2023.
---
Please click the drop down menus below to view the different criteria.
Eligibility

Any dues-paid member of the California Lawyers Association may nominate a member of the State Bar of California (either currently active or, if retired, previously active). Self-nominations are not accepted.
Nomination Materials

To submit a nomination, provide the following necessary materials:

A completed nomination form
A summary of your nominee's lifetime achievements as an appellate lawyer that you think make your nominee worthy of being inducted into the Appellate Lawyer Hall of Fame, including, but not limited, to the following criteria:

contributions to the development of the law and/or appellate practice and/or the appellate courts
notable cases, including matters of precedential importance (with citations and case numbers, if known)
dedication to appellate law-related public interest (pro bono) cases, causes, or organizations
commitment to diversity in the practice of appellate law or the appellate bench and to improving the appellate court system through education, mentoring, and involvement in bar association or related activities

A law firm biography (or other available biography) about your nominee
Optional three letters of recommendation in support of your nominee, with each letter not exceeding three pages.
Congratulations to the 2022 Appellate Lawyer Hall of Fame Recipient: Hal Cohen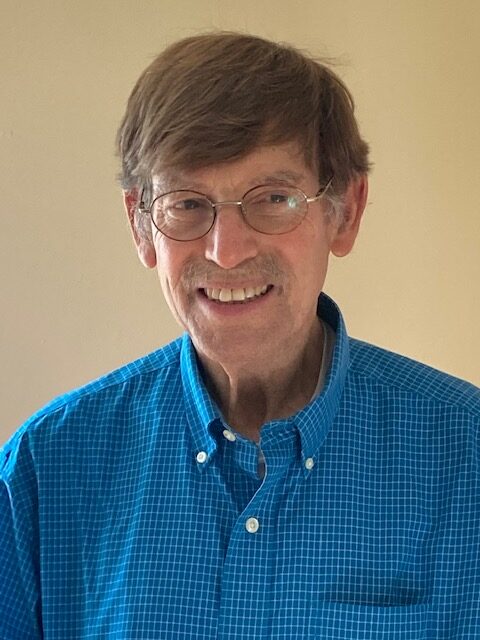 The Committee on Appellate Courts is pleased to announce the 2022 recipient of the Appellate Lawyer Hall of Fame award, Hal Cohen.
Harold (Hal) Cohen spent his entire career (more than 50 years) working behind the scenes as a judicial attorney at the California Supreme Court.
After graduating high in his class at Harvard Law School in 1969, Hal came to the California Supreme Court for a clerkship with Justice Matthew Tobriner. The clerkship turned into a permanent position and Hal went on to work for eight justices: Justice Tobriner, Justice Otto Kaus, Justice Joseph Grodin, Justice John Arguelles, Justice Joyce Kennard, Justice Allen Broussard, Chief Justice George, and Chief Justice Cantil-Sakauye. There were 36 different justices and six chief justices during Hal's tenure. As Chief Justice Cantil-Sakauye puts it: " 'Hal served under 30 percent of the Court's 117 justices, and for 30 percent of the Court's 170-year history.' " (Dear, Hal Cohen: Tributes to the California Supreme Court's Most Extraordinary and Influential Staff Attorney (Fall/Winter 2020) 11, 18 <https://www.cschs.org/wp-content/uploads/2021/01/2020-CSCHS-Review-Fall-Hal-Cohen.pdf.> (as of Feb. 25, 2022) (hereafter Hal Cohen).)
Although the details are confidential, Hal contributed directly to the drafting of hundreds of opinions and offered his brilliant insights and analysis on thousands more. As the chief supervising attorney for the entire court under Chief Justice George, Hal performed innumerable administrative tasks that helped the court run smoothly and efficiently.
When Hal retired, he stayed part-time as a retired annuitant and then continued to serve the court as a volunteer for several years without pay. Many people say they love their job so much they would do it for free, but Hal actually did that.
Retired Chief Justice Ronald M. George described Hal "as one of the most brilliant minds that I've had the pleasure of encountering in any venue, and not just limited to the California Supreme Court." (George, Chief: The Quest for Justice in California (2013) at pp. 635–636.) Current Chief Justice Tani Cantil-Sakauye says that Hal " 'is truly a human marvel who possesses unparalleled intellect, poetry of the pen and what seems like infinite exacting knowledge of the law, chapter and verse.' " (Hal Cohen at p. 18.)
There are many ways to assess the contributions of an appellate lawyer. Although he never wrote a brief or signed an opinion, it is safe to say that no one, other than the justices themselves, have contributed more to the work of the California Supreme Court in the last half century than Hal Cohen.
Related:
See More Under Appellate Lawyer Hall of Fame