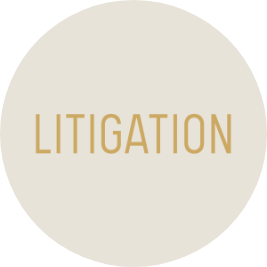 The mission of the Litigation Section is to promote excellence in all areas affecting dispute resolution, including the protection of the rights of all litigants, pre-trial discovery, the expeditious trial of lawsuits, alternative dispute resolution, effective judicial administration, uniform rules of court, and the protection and preservation of the independence of a judiciary of high quality.
Goals
To further the knowledge of its members in all aspects of dispute resolution and litigation before judicial, quasi-judicial, or administrative tribunals;
To assist in the formulation and implementation of programs, forums, and other activities for the education of members;
To encourage bench-bar collegiality;
To assist in the formulation, administration and implementation of legislation;
To act upon all matters germane to its purposes as well as those referred to it, through the Secretary of the State Bar, by the Judicial Council, the courts, governmental agencies, professional associations, and others;
To encourage diversity in its membership
General Information
History
Established in 1983, the Litigation Section is a voluntary membership association for attorneys and affiliates who share an interest in litigation. The section is led by a fifteen-member Executive Committee comprised of attorneys from across the state and by a distinguished panel of advisors who are prominent attorneys and state and federal judges.
Activities
The Litigation Section provides high quality education programs, including Best Practices and Coaching for the New Practitioner seminars and webinars on various topics of interest to litigators. We publish California Litigation three times annually, presenting articles on major trends in litigation, and also publish California Litigation Review, an annual journal summarizing important caselaw developments. The Section also analyzes and comments on proposed legislation affecting the practice of litigation and on proposed new or amended California Rules of Court and CACI jury instructions.
Former Chairs
For a list of the former Chairs of the Litigation Section since its founding in 1983, see Past Chairs of the Litigation Section.
Contact Us
California Lawyers Association
400 Capitol Mall, Suite 650
Sacramento, CA 95814
Litigation@CAlawyers.org