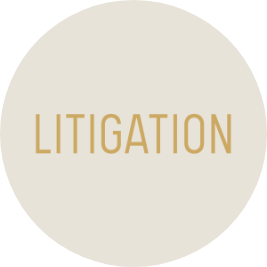 << back to ADR Hall of Fame Award
ADR Hall of Fame Recipients
2023 — Carrie Menkel-Meadow

Carrie Menkel-Meadow, is Distinguished and Chancellor's Professor of Law at the University of California Irvine Law School and A.B. Chettle Professor of Law, Dispute Resolution and Civil Procedure, Emerita at Georgetown University Law Center. She was the Faculty Director of Georgetown's Hewlett Program in Conflict Resolution and Legal Problem Solving, and also the Faculty Director of the Centre for Transnational Legal Studies in London. She is one of the founders of the field of "Alternative/Appropriate" Dispute Resolution and has authored or edited over 20 books and over 200 articles in the fields of dispute resolution, legal ethics, legal feminism, socio-legal studies, civil procedure and legal education. Most recently she is the author of Very Short Introduction to Negotiation (Oxford University Press, 2022) and several co-authored texts on dispute resolution, negotiation, mediation and international dispute resolution(some with—Lela Love, Andrea Kupfer Schneider and Jean Sternlight). She has been awarded several honorary doctorate degrees for her pioneering work in dispute resolution and feminism, both in the United States and Europe. She was awarded the first ever Outstanding Scholar in Dispute Resolution by the American Bar Association (2011) and the 2018 Award for Outstanding Scholar by the American Bar Foundation for her work in dispute resolution, and the legal profession. She was awarded Best Article Prize three times (1983, 1991 and 1998) by the Center for Public Resources for her scholarship in negotiation, mediation and dispute resolution. She is also a member of the American Law Institute and the American College of Civil Mediators. She has taught in 25 countries and also frequently serves as a mediator and arbitrator in both public and private settings. She received her J.D. cum laude from the University of Pennsylvania and her B.A. magna cum laude, Phi Beta Kappa from Barnard College, Columbia University. She began her career as a poverty-civil rights lawyer and as clinical professor at the University of Pennsylvania Law School and has taught at the law schools of the University of Pennsylvania, UCLA, Stanford, Harvard, and many law schools in Europe, Asia and South America.
2022 — Jim Madison

James R. (Jim) Madison is a veteran arbitrator, mediator, dispute resolution board neutral and expert in arbitrator ethics. He specializes in construction, employment, technology, and other business disputes. Madison is a member of the Large Complex Case, Employment, International and Mediator Panels of the American Arbitration Association. He is a fellow, Ethics Committee Chair, and former board member of the College of Commercial Arbitrators; a member of the National Academy of Distinguished Neutrals; a tech panelist and board member of the Silicon Valley Arbitration and Mediation Center; and a board members and past president of the California Dispute Resolution Council, which advocates for fair, effective and accessible ADR processes, and for which he has written multiple amicus briefs to the California Supreme Court; a frequent writer and speaker on arbitration; a former adjunct Professor of Law at University of San Francisco Law School, where he taught arbitration; and an instructor in trial advocacy at Stanford University Law School. He received both a B.S. in Civil Engineering and an LL.B. from Stanford. Avocationally, Madison is a soccer-nut—a former player of sorts, and a long-time coach, referee, coach and referee instructor, and fan.
2021 — Richard Chernick

Richard Chernick is Vice President and Managing Director of JAMS' Arbitration Practice. He has conducted more than 1,200 large and complex arbitrations (many of them tripartite) and mediations under various rules and before major administering institutions, both domestic and international.

He is the author or co-author of leading texts on ADR, Employment ADR and international arbitration and mediation; he is a frequent trainer and lecturer on arbitration and mediation topics. Richard is a former Chair of the Dispute Resolution Section of the American Bar Association and the Founding President of the College of Commercial Arbitrators. He served as the ABA's Advisor to the Revised Uniform Arbitration Act. Adjunct professor Pepperdine Law School (former); UCLA Law School (arbitration) (former); USC Gould School of Law (arbitration) (current), and Chair of the USC Gould School of Law ADR Program Advisory Board.

He is a member of the Advisory Board of the Institute for Transnational Arbitration, a fellow of the Chartered Institute of Arbitrators and a member of the arbitration panels of the Hong Kong International Arbitration Centre, the Beijing Arbitration Commission, the Korean Commercial Arbitration Board, the JAMS/Shenzhen Arbitration Panel, the Asian International Arbitration Centre and the Chicago International Dispute Resolution Association.