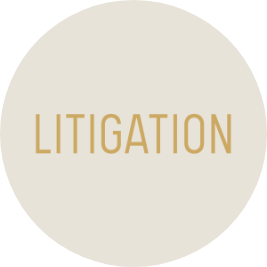 << back to Standing Committees
Access to Justice and Civic Engagement Committee
The mission of the Access to Justice and Civic Engagement Committee is to foster better access to the judiciary and to remove or mitigate barriers that inhibit or dissuade individuals from engaging the justice system. It is also our goal to promote civic engagement and education in schools and the rest of the community. We encourage you to join us with your good ideas and energy.
Chair: Chad Stegeman (Bay Area)
Vice Chair: Shawn Shaffie (Los Angeles)
Members:
Elisa Fernandez (Los Angeles)
Kimberly Jaimez (Los Angeles)
Marina Torres (Los Angeles)
Erin Smith (Bay Area)
Peggy Huang (Bay Area)
Charles Sarosy (Los Angeles)
Najah Shariff (Los Angeles)
Allison Hertog (Santa Monica)
Patricia Fullinwider (Los Angeles)
Jeff Kosbie (Bay Area)
Oversight: The Litigation Section Executive Committee
Number of Members: 12
Member Terms: Three years. Terms begin and end on the last day of the CLA Annual Meeting.
Committee Opportunities: The Litigation Section formed the Committee on Access to Justice and Civic Engagement in the spring of 2019. Because it is a relatively new committee, there are opportunities to turn your ideas into action. The Committee on Access to Justice and Civic Engagement is looking for people with ideas, energy, and time to help to make this exciting committee a success. Please submit your application even if it is outside of stated acceptance periods of the Executive Committee and other committees.
Committee Missions:
Access to Justice: We have a multi-pronged focus to promote greater access:
Assistance to those in Need: The Committee works to increase access to justice in state and federal courts for those who cannot afford attorneys and for those who have access issues due to language and other barriers. Our goal is to create new tools to increase access to justice and to help promote existing programs for those in need, including creating or promoting existing video instruction for self-represented litigants.
Education to the Legal Community: The Committee will work to educate the legal community on access-to-justice issues and how to help.
Access-to-Justice Program: We put on a program at the Litigation Section's Litigation Summit in September 2019 in Los Angeles on access-to-justice issues with former Chief U.S. Magistrate Judge Suzanne Segal (C.D. Cal.), former U.S. District Judge A. Howard Matz (C.D. Cal.) and Kendall, Brill, and Kelly partner Bert Deixler (and moderated by then Vice-Chair Chad Stegeman).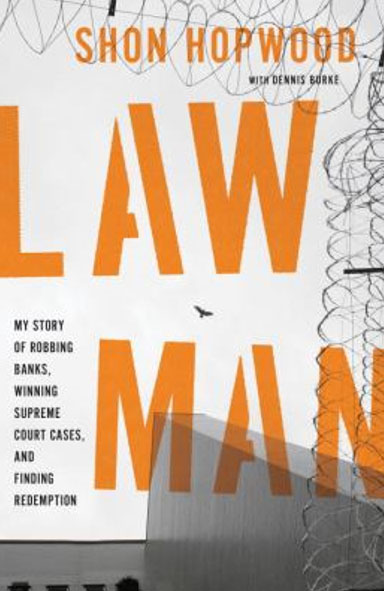 Inmate Access-to-Justice Program: At the Litigation Section's Litigation and Appellate Summits in San Francisco in 2020, we had a program with Georgetown University Law School Professor Shon Hopwood. Professor Hopwood is a former federal inmate (for committing bank robbery), who became a "jailhouse lawyer" and got certiorari granted in two cases when he was in prison. After his release from prison, Professor Hopwood went to law school, clerked on the D.C. Circuit, and now is a Georgetown Law School professor and an author on his experiences, https://www.amazon.com/Law-Man-Robbing-Winning-Redemption/dp/0307887839. He has previously appeared on "60 Minutes" to discuss his life story.
How Diversity on the Bench Contributes to Access to Justice: At the 2022 Litigation Appellate Summit, the Committee will facilitate a discussion concerning diversity on the bench and how this fosters access to Justice.
New Programs or Initiatives: The Committee will develop and promote changes to court procedure and legislative initiatives that advance access to justice.32
Public Resources Page for those seeking self help, pro bono, or low cost legal services: https://calawyers.org/initiatives/access-to-justice-a2j/public-resources/
Civic Engagement: The Committee will work to: (1) create new programs to enhance civic engagement; (2) expand existing programs to enhance civic engagement, including expanding successful local programs into new cities in California; and (3) promote existing civic engagement programs.
Create New Civics Programs: At the CLA annual meeting in October 2019 in Monterey, our Committee teamed up with CLA's Civic Engagement and Outreach Committee and the Power of Democracy to put on a civics program involving two fifth grade classes from Los Padres Elementary School in Salinas. The Chair of the Power of Democracy, Cal. Court of Appeal Justice Judith McConnell, spoke to the students about civics and then small groups of students discussed with a judge and attorney a mock law that prohibited animals in school due to safety concerns (for example, would/should the law prohibit brining stuffed animals to school). https://www.youtube.com/watch?v=VURRu9vhrpg.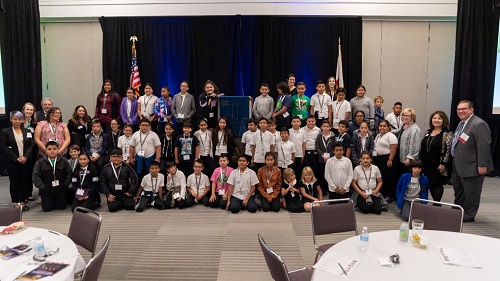 Kids and the Law: A-Z Guide: a legal guide for parents and children providing information and answers to common questions.
School Civics Education Program: Co-sponsor event with CLA Civic Engagement Committee. Judges and lawyers meet with local students to discuss civic engagement in conjunction with 2022 and 2019 annual meetings.
Assist with Existing Civics Programs: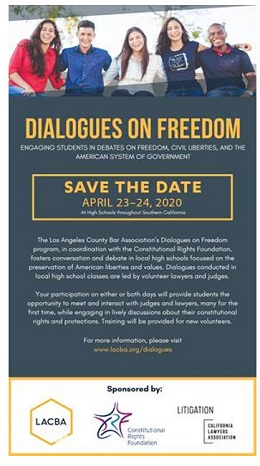 Dialogues on Freedom Program: Each spring, the Constitutional Rights Foundation and Los Angeles County Bar Association put on a program involving First and Fourth Amendment hypotheticals at local Los Angeles high schools. https://www.crf-usa.org/judiciary/dialogues-on-freedom; https://www.lacba.org/about-us-menu/lacba-committees/ad-hoc-committees/dialogues-on-freedom. Attorneys and judges go to the schools to discuss the hypotheticals with a class. The program involves 50 classrooms in 19 schools in the Los Angeles area and, in 2019, had 140 volunteers reaching 3,600 students. Our Committee is co-sponsoring the program this upcoming spring, which will take place on April 23 and 24, 2020.
Just the Beginning Summer Legal Institute. Just the Beginning puts on Summer Legal Institutes ("SLI") in June in Los Angeles for minority and disadvantaged high school students who are thinking about a legal career. https://jtb.org/summer-legal-institute/. "The goal of the SLI is to enhance skill sets that are essential for students to progress successfully through high school, college and law school." "The key to every Summer Legal Institute is the unique learning experience created by attorney volunteers from corporations and law firms that actively collaborate and work with the students." Our Committee has committed to finding the volunteer attorneys for the Los Angeles SLI mediation competition in June 2020. The Litigation Section's Committee on Alternative Dispute Resolution will work with our Committee to get the volunteers.