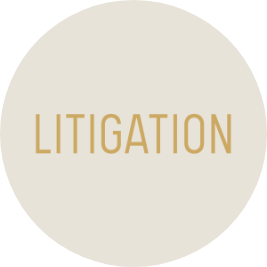 << back to Standing Committees
Committee Members
Chair: Eddie Jauregui, Holland Knight, Los Angles
Vice-chair: Jenn French, Williams Iagmin LLP, San Diego
Secretary: Thomas Stout, London & Stout P.C., Oakland
| Name | Organization | Locale |
| --- | --- | --- |
| Christian Andreu-von Euw | Tech.Law | San Diego |
| Reema El-Amamy | U.S. Attorney's Office | Los Angeles |
| Alicia Ginsburg | Troutman Pepper | San Francisco |
| Mariam Kaloustian | U.S. Attorney's Office | Los Angeles |
| Chi Soo Kim | U.S. Attorney's Office | Sacramento |
| Christina McCall | U.S. Attorney's Office | Sacramento |
| Allison Westfahl Kong | U.S. Attorney's Office | Los Angeles |
| Shireen Wetmore | Seyfarth Shaw LLP | San Francisco |
| Elaine Zhong | Los Angeles City Attorney's Office | Los Angeles |
Committee Details
Oversight: The Litigation Section Executive Committee
Number of Members: 15
Member Terms: Three years. Terms begin and end on the last day of the CLA Annual Meeting.
Committee Functions:
Educate attorneys on issues pertaining to Federal Court practice;
Keep the Litigation Section abreast of Federal Court issues that may have an impact on Section members;
Review and make recommendations on proposals that affect California Federal Court practice and the Federal Courts in California;
Recommend improvements to the provision of legal services in California Federal Courts.
To join our committee, fill out this application.
Federal Courts Newsletter
Read the Federal Courts Newsletter here.
See More Under Committee on Federal Courts