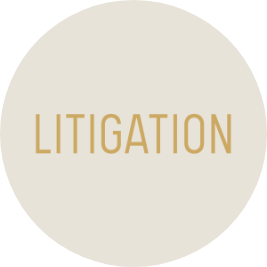 << back to Standing Committees
Committee on Alternative Dispute Resolution
To join the committee, fill out this application.
2022-2023 Officers:
Jeffery Daar, Chair
Serena Lee, Vice Chair
John Warnlof, Secretary
Members
Aaron Gothelf
Charles H. Dick, Jr.
Diana Kruze
Edward Lozowicki
Gary Benton
Gary Sanders
Hon. Victor Bianchini
Kathy Smalley
Laura Abrahamson
Neil Smith
Paul Dubow
Robert Amador
Marcus Quintanilla
Marc Alexander
William Munoz
Advisor
Reginald Holmes
Ruth Glick
Subcommittees
Serena Lee, Chair, Programs
Marc Alexander, Chair, Publications
Paul Dubow, Chair, Legislation
Reginald Holmes, Chair, Relationships
Hon. Vic Bianchini, Co-Chair, International ADR
Gary Benton, Co-Chair, International ADR
John Warnlof, Chair, Governance
About the Committee
Thank you for your interest in applying to serve as a member of the Committee on Alternative Dispute Resolution. We are a collegial, active committee that seeks to:
provide members of the California Lawyers Association (CLA) with quality continuing education on Alternative Dispute Resolution;
comment on proposed changes to state and federal law and rules that affect Alternative Dispute Resolution; and
Prepare suggested amendments to court rules and statutes pertaining to Alternative Dispute Resolution;
Identify issues regarding the relationship of ADR to the practice of law, the administration of justice and improving access to justice and make proposals or recommendations to the Executive Committee based on the issues identified;
Keep the Litigation Section abreast of ADR issues that may have an impact on Section members.
We are committed to including dispute resolution professionals from a broad range of subject areas and practice types, including practitioners from large ADR providers and solo practitioners, ADR court practitioners, and academics. In selecting new members, the Committee also seeks diversity in terms of practice area, geographic location, ethnicity, and gender/gender identity.
Committee Oversight: The Litigation Section Executive Committee
Number of Members: 11-25
Member Terms: Three years. Terms begin and end on the last day of the CLA Annual Meeting.
Meetings: We meet virtually every month on the first Thursday at Noon.
Expectations: The Committee expects each member to help with at least one of the following projects per year:
organize or help organize an MCLE program (either a webinar or a live panel);
prepare a written MCLE test;
draft and finalize the committee's comments on a proposed rule change;
assist the executive committee as requested.
In addition, each member is expected to participate in all Committee meetings and the selection of new members.
Applicants must be members of the Litigation, Business, or Family Law Section of CLA, or must join one of these sections once selected for membership on the Committee. If joining one of these sections would present a problem, an applicant may explain the problem in a cover letter, and an exception to the requirement will be considered.
Future Programing
Notable Programs
Date
Program Title
Speakers
September 5, 2018
SB 766 – The International Arbitration California Gold Rush!
Malcolm McNeil
Steve K. Andersen
Ana Sambold
Gary Benton
October 24, 2018
The Devil's in the Details: A Litigator's Guide to Interpreting & Understanding the Subtleties of a Dispute Resolution Clause
Hon. Alice Sullivan (Ret.)
Lester Schiefelbein
Serena Lee
November 27, 2018
The Saga of Donald Trump and Stormy Daniels Arbitration and Confidentiality Agreement
Paul Dubow
James R. Madison
February 13, 2019
What Every Litigator Needs to Know About Arbitration: A Primer
Dana Welch
Serena Lee
May 6, 2019
The New California Law of International Commercial Arbitration
Jack Coe
Neil Popovic
Michael Newman
May 29, 2019
International Commercial Arbitration Academy: Strategic Guide to International Arbitration Agreements
Gary Benton
Ana Sambold
Hon. Barbara Reeves
(Ret.)Prof. Thomas Stipaowich
May 29, 2019
International Commercial Arbitration Academy: Advocacy in International Commercial Arbitrations
Grant Kim
Sally Harpole
Florencia Villaggi
Hon. James Ware (Ret.)
June 24, 2019
The Taking of Evidence in International Arbitration
Nathan O'Malley
Ana Sambold
August 12, 2019
ADR Case and Legislative Update: Recent Developments in Mediation and Arbitration (Jan 2018 – Jun 2019)
Rebecca "Beki" Callahan
April 29, 2020
Conducting Effective Complex Proceedings Using Remote Technology Tools: Real World Challenges and Opportunities – PART 3
Gary Benton
Sarah E. Reynolds
December 20, 2020
Nuts and Bolts of International Dispute Resolution
Jeff Daar
April 12, 2021
Five Keys to Mediating with Power
Bob Jacobs
Gary Sanders (moderator)
April 20, 2021
The Queen's Gambit for Mediation: Skills, Techniques, and Strategies for Seeing Three Moves Ahead
Howard Herman
Jiyun LeeRebecca
"Beki" Callahan
April 26, 2021
When Force Majeure Isn't Enough: Lease Re-Negotiation due to Commercial Frustration in the Era of Covid-19
Bob Jacobs
Gary Sanders (moderator)
May 5, 2021
Why Diversity and Inclusion Matters; and What We Can Do About It
Jonathan Mayes
May 14, 2021
You're Not in Kansas Anymore! Five Things Litigators Must Know before Stepping into Arbitration.
Hon. Terence Bruiniers (Ret.)
Rebecca Callahan
Don Willenburg
May 26, 2021
Ten Things the Zealous Advocate Can Do to Be a Better Negotiator in Mediations
Sidney Kanazawa
Gilda Turitz
Hon. Lynn O'Malley Taylor
July 28, 2021
What Does It take To Settle a Case at Mediation? Strategies to Increase the Chances of Success and the Satisfaction of the Client.
Jeff Daar
Malcolm McNeil
October 1, 2021
Mediation Advocacy – Learn Winning Techniques from the Masters
Hon. Daniel Weinstein
Bruce Edwards
March 14th – March 18th, 2022
The Inaugural California International Arbitration Week
Videos available for access coming soon
The ADR Committee in collaboration with the International Law Section
March 23, 2022
Integrating EQ and IQ in Dispute Resolution
Dr. Stephen Sulmeyer
March 29, 2022
It's Not the Wild West: Determining Which Law(s) Governs Your Mediation
Tamara Lange
Rod Thompson
April 22, 2022
Significant ADR Cases in the First Quarter of 2022 (FREE webinar)
Paul Dubow
James (Jim) Madison
Recommended ADR Reading
Case Valuation

Douglas Hubbard, How to Measure Anything: Finding the Value of Intangibles in Business
(John Wiley & Sons, 2007)

Howard Raiffa (with John Richardson and David Metcalfe), Negotiation Analysis: The Science and Art of Collaborative Decision Making (Belknap Press, 2002)
Conflict Resolution

The Arbinger Institute, The Anatomy of Peace (Resolving the Heart of Conflict) (Berrett- Koehler Publishers, Inc. 2008)
Decision Making and Settlement

Robert A. Burton, On Being Certain (Believing You Are Right Even When You're Not) (St. Martin's Press 2008)

Susan M. Hammer, Advising Clients on the Value of a Case: Let's Not Make a Deal, Oregon State Bar Bulletin (February/March 2008)

Randall Kiser, Beyond Right and Wrong: The Power of Effective Decision Making for Attorneys and Clients (Springer, 2010)

Randall Kiser et al., Let's Not Make a Deal: An Empirical Study of Decision Making in Unsuccessful Settlement Negotiations, 5 Journal of Empirical Legal Studies 551-591 (2008)

Elizabeth Loftus and Willem A. Wagenaar, Lawyers' Predictions of Success, 28 Jurimetrics Journal 437 (Summer, 1988)
Decision Making in General

Dan Ariely, Predictably Irrational: The Hidden Forces that Shape Our Decisions (Harper Collins, 2008)

Max Bazerman, Judgment in Managerial Decision Making (John Wiley & Sons, 2012)

Peter L. Bernstein, Against the Gods: The Remarkable Story of Risk (John Wiley & Sons, 1996)

Edward de Bono, Six Thinking Hats (Bay Back Books, 1999)

Thomas Gilovich, How We Know What Isn't So: The Fallibility of Human Reason in Everyday Life (The Free Press, 1991)

Gerd Gigerenzer, Calculated Risks: How to Know When Numbers Deceive You (Simon & Shuster, 2002)

Jason Gigerenzer, Gut Feelings: The Intelligence of the Unconscious (Penguin, 2007)

Malcolm Gladwell, blink: The Power of Thinking Without Thinking (Little, Brown & Co., 2005)

Malcolm Gladwell, The Tipping Point (How Little Things Can Make a Big Difference)(Little Brown & Co. 2002)

John S. Hammond, Ralph L. Keeney and Howard Raiffa, Smart Choices: A Practical Guide to Making Better Life Decisions (Broadway Books, 2002)

Kenneth R. Hammond, Judgments Under Stress (Oxford University Press, 2000)

Reid Hastie and Robyn M. Dawes, Rational Choice in an Uncertain World: The Psychology of Judgment and Decision Making (Sage Publications, 2001)

Robin M. Hogarth, Educating Intuition (The University of Chicago Press, 2001)

Laura A. Kaster, Cognitive Barriers to Valuing Your Case for Settlement or Mediation: Improving Your Risk Assessment, New Jersey Lawyer (April 2011)

Gary Klein, Sources of Power: How People Make Decisions (MIT Press, 1999)

J. Edward Russo and Paul J. H. Shoemaker, Decision Traps: The Ten Barriers to Brilliant Decision Making and How to Overcome Them (Fireside, 1989)

J. Edward Russo and Paul J. H. Shoemaker, Winning Decisions: Getting It Right the First Time (Currency/Doubleday, 2002)

Nick Tasler, The Impulse Factor: Why Some of Us Play it Safe and Others Risk it All (Simon & Schuster, 2008)

Richard H. Thaler and Cass R. Sunstein, Nudge: Improving Decisions About Health, Wealth and Happiness (Yale University Press, 2008)

Timothy Wilson, Strangers to Ourselves: Discovery the Adaptive Unconscious (The Belknap Press, 2002)

Jason Zweig, Your Money & Your Brain: How the New Science of Neuroeconomics Can Help Make You Rich (Simon & Schuster, 2007)
Mediation

J. Anderson Little, Making Money Talk: How to Mediate Insured Claims and Other Monetary Disputes (ABA Publishing 2007)

Daniel Bowling and David Hoffman, Bringing Peace Into the Room: How the Personal Qualities of the Mediator Impact the Process of Conflict Resolution (Jossey Bass 2003)

Wayne D. Brazil, Rights and Resolution in Mediation: Our Responsibility to Debate the Reach of Our Responsibility, 16 Disp. Resol. Mag. 9 (2010)

Jennifer Brown, The Role of Hope in Mediation, 44 UCLA L. Rev. 1661 (1997)

Donald L. Carper and John B. LaRocco, A Comparison of Litigation, Arbitration and Mediation: What Parties Might be Giving Up and Gaining When Deciding Not to Litigate, Disp. Resol. J. 48 (May/July 2008)

Susan Naus Exon, Advanced Guide for Mediators (LexisNexis 2014)

Ronald J. Fisher, Methods of Third-Party Intervention, www.berghof-handbook.net/ Documents/publications/risher_handbookII.pdf (2010)

Dwight Golann, Beyond Brainstorming: The Special Barriers to Interest-Based Mediation, and Techniques to Overcome Them, Disp. Resol. Mag. 22 (Fall 2011)

Dwight Golann, Mediating Legal Disputes: Effective Strategies for Neutrals and Advocates (ABA Publishing 2009)

Gregory D. Hoffman, Applying Principles of Leadership Communication to Improve Mediation Outcomes, Disp. Resol. J. (August/October 2009)

Michael Moffitt, Which is Better, Food or Water? The Rule of Law or ADR? 16 Disp. Resol. Mag. 8 (2010)

Christopher Moore, The Mediation Process: Practical Strategies for Resolving Conflict (Jossey-Bass Publishers 1996)

Richard C. Reuben, ADR and the Rule of Law: Making the Connection, 16 Disp. Resol. Mag. (2010)

Roselle L. Wissler, Party Participation and Voice in Mediation, Disp. Resol. Mag. 20 (Fall 2011)
Mediator Stories

Eric Galton, Ripples from Peace Lake: Essays for Mediators and Peacemakers (Trafford Publishing, 2005)

Jeffrey Krivis, Improvisational Negotiation: A Mediator's Stories of Conflict, Love, Money, Anger and the Strategies that Resolve Them (Jossey-Bass, 2006)
Negotiation

Jeanne M. Brett, Negotiating Globally (Jossey-Bass 2007)

Avinash K. Dixit and Barry J. Nalebugg, Thinking Critically: The Competitive Edge in Business, Politics and Everyday Life (Norton 1993)

G. Richard Shell, Bargaining for Advantage: Negotiation Strategies for Reasonable People (Penguin, 2006)

Roger Fisher & William Ury, Getting to Yes: Negotiating Agreement Without Giving In (2nd ed. Penguin Books 1991)

Roger Fisher & Daniel Ertel, Getting Ready to Negotiate / The "Getting to Yes" Workbook (Penguin Books 1995)

Roger Fisher & Daniel Shapiro, Beyond Reason / Using Emotions as You Negotiate (Penguin Books 2005)

Harvey B. Mackay, Swim with the Sharks Without Being Eaten Alive: Outsell, Outmanage, Outmotivate, and Outnegotiate Your Competition (HarperCollins, 2005)

Douglas Stone, Bruce Patton & Sheila Heen, Difficult Conversations / How to Discuss What Matters Most (Penguin Books, 1999)

William Ury, Getting Past No / Negotiating in Difficult Situations (Bantam Books 1993)
Other

Daniel Goleman, Emotional Intelligence 10th Edition (Bantam Books 2005)

Daniel Goleman, Working with Emotional Intelligence (Bantam Books 1998)

Don Miguel Ruiz, The Four Agreements: A Practical Guide to Personal Freedom (1997)

Don Miguel Ruiz & Don Jose Ruiz, The Fifth Agreement (2011)