2020 CLA Awards Recipients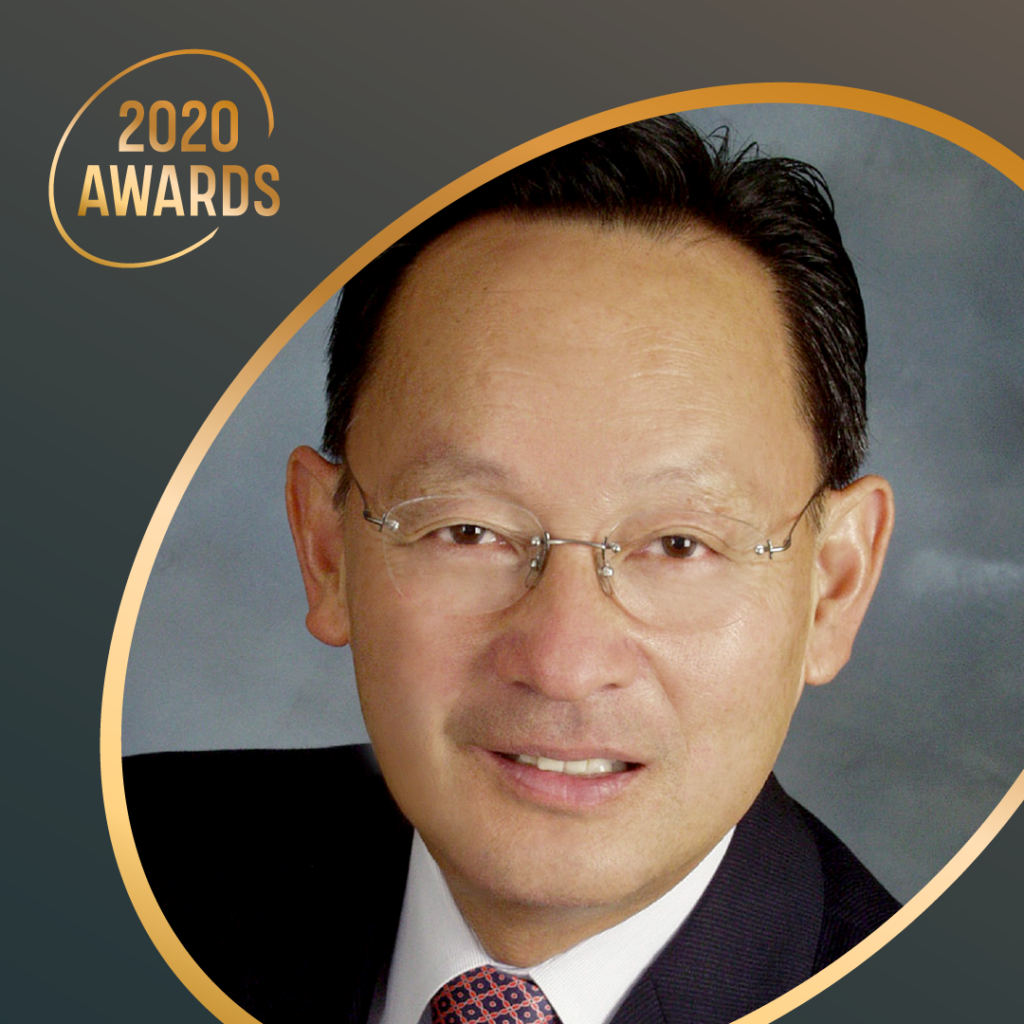 Bernard E. Witkin Medal
Recognizes an individual who has made significant contributions to the quality of justice and legal scholarship in California
Justice Ming Chin
click to expand biography

The Honorable Ming W. Chin was appointed to the California Supreme Court in March 1996. Before being named to the high court, Justice Chin served from 1990 to 1996 on the First District Court of Appeal, Division Three, San Francisco. Prior to his appointment to the Court of Appeal, Justice Chin served on the bench of the Alameda County Superior Court. He began his legal career as a prosecutor in the Alameda County District Attorney's office and later was a partner in an Oakland law firm specializing in business and commercial litigation. Justice Chin earned his bachelor's degree in political science and law degree from the University of San Francisco. After his graduation from law school, Justice Chin served two years as a Captain in the United States Army, including a year in Vietnam, where he was awarded the Army Commendation Medal and the Bronze Star.

Justice Chin has authored landmark decisions in areas such as DNA, toxic tort insurance coverage, surrogate parents, and hate crimes. He was a member of the National Academies' Committee on the Development of the Third Edition of the Reference Manual on Scientific Evidence. He is the Vice Chair of the California Judicial Council and has chaired the Council's Commission for Impartial Courts, Court Technology Advisory Committee, and Science and the Law Steering Committee. In 2009, the Judicial Council named him California Jurist of the Year. He is an author of two California Practice Guides: Employment Litigation (The Rutter Group 2019) and Forensic DNA Evidence: Science and the Law (The Rutter Group 2019).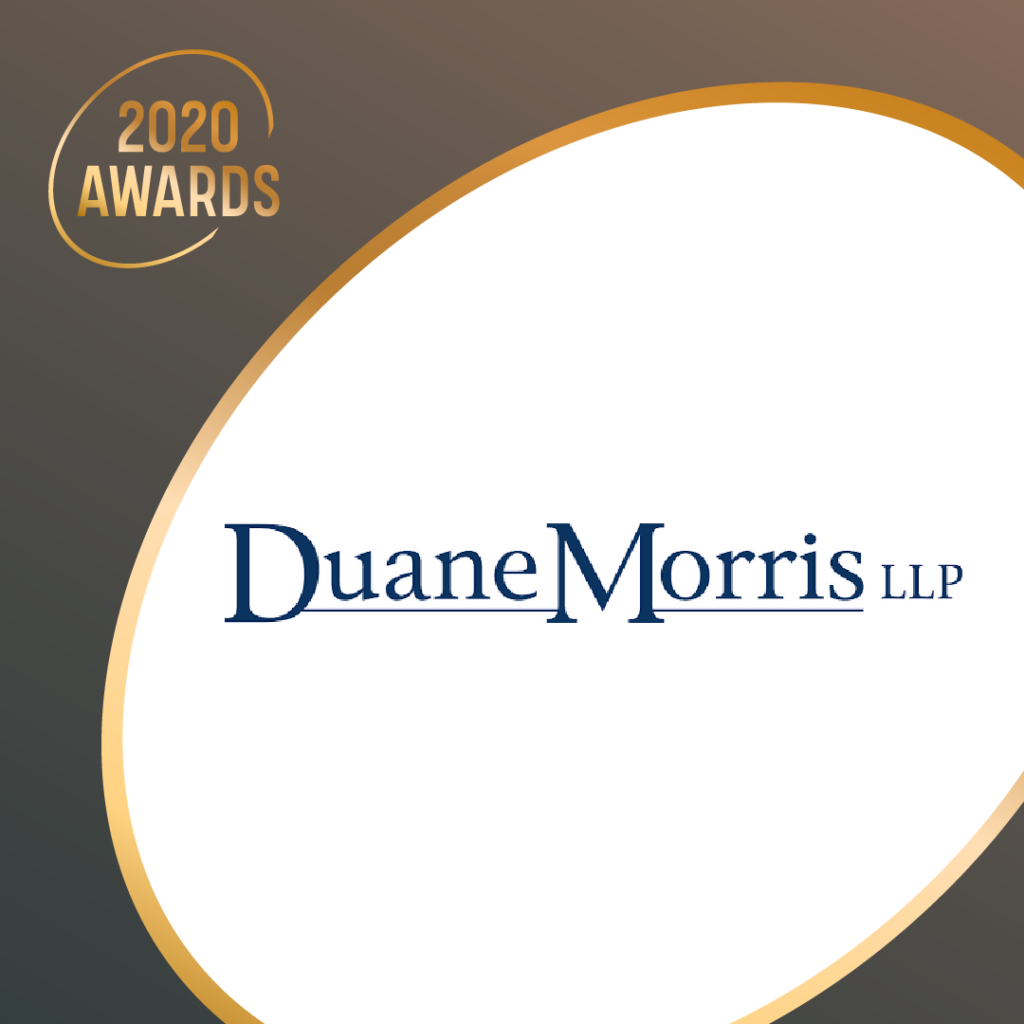 Diversity Award (Law Firm)
Recognizes outstanding efforts made to promote diversity in the legal profession, in their organization, or among their peers
Duane Morris, LLP
click to expand biography

Duane Morris manages its diversity and inclusion program with the objective of utilizing the best talent worldwide in solving legal problems. The firm recruits a diverse pool of lawyers that collectively possess an awareness of cutting-edge 21st century issues—legal, social and economic—for which clients require solutions. Because diversity management is integral to the core business of our management and each of our practice groups, our programs for the recruitment, retention and promotion of historically minority groups will continue and grow. The firm's attorneys and its leadership believe in accentuating the added value that diverse attorneys possess and generating profitable new business opportunities from this added value.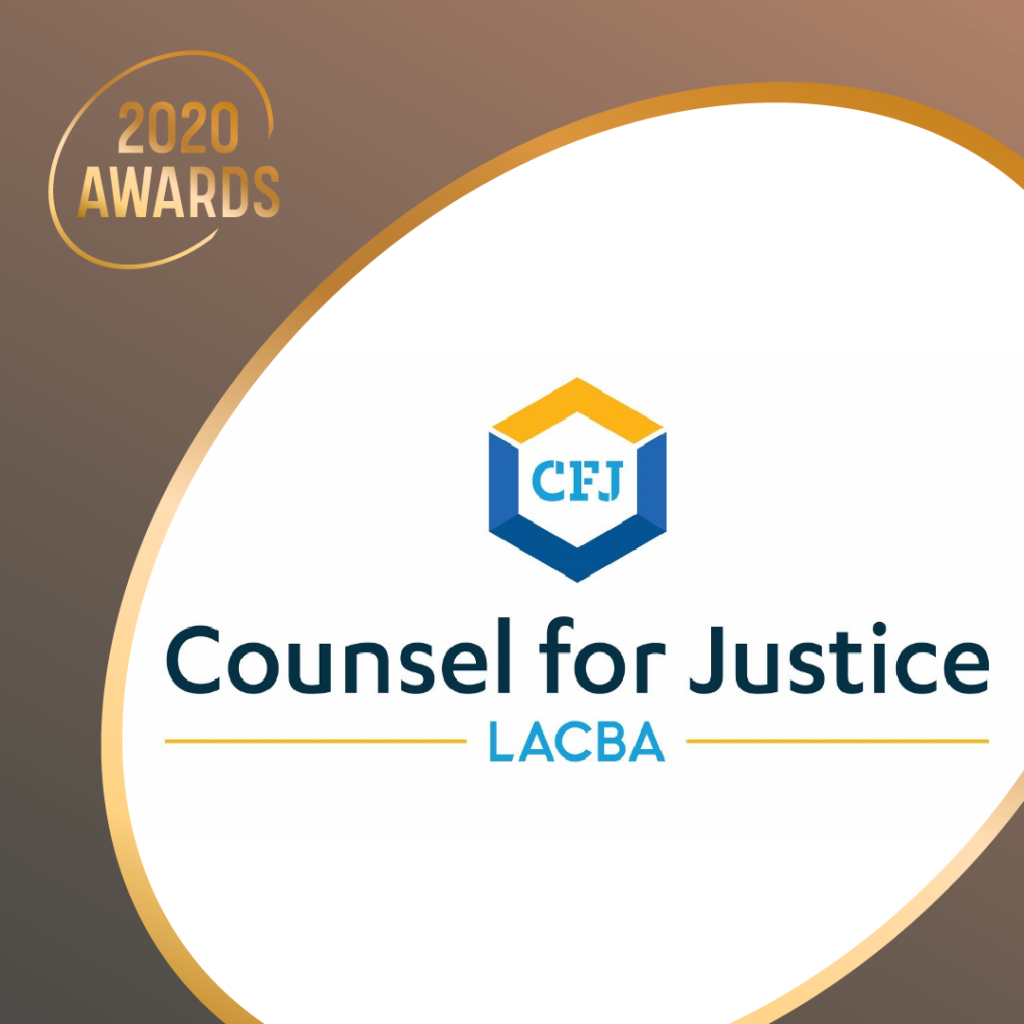 Diversity Award (Bar Association)
Recognizes outstanding efforts made to promote diversity in the legal profession, in their organization, or among their peers
Los Angeles County Bar Association Counsel for Justice
click to expand biography

The mission of the Counsel for Justice is to improve the administration of justice and help deliver legal services to the most vulnerable in our community.

Counsel for Justice brings together law firms, foundations, corporations, donors and volunteers in support of a more just LA. Together, we stand at the forefront of providing equal access to legal services in our community by raising funds and directly contributing at the frontlines of justice in four key areas: domestic violence, support of our veterans, immigration assistance and AIDS services.

With over 50 years of service as the charitable arm of the Los Angeles County Bar Association, our efforts have raised millions of dollars in giving and impacted hundreds of thousands of lives with better, more powerful paths to justice.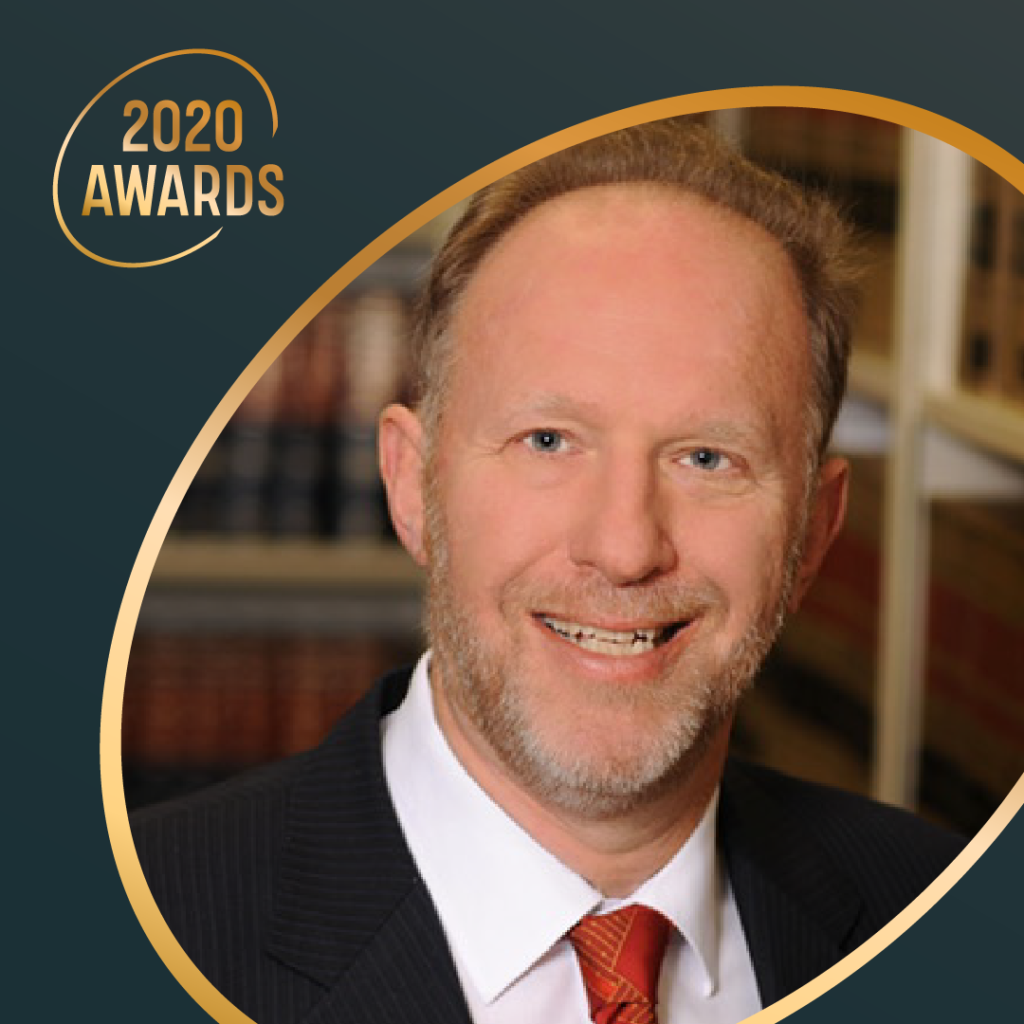 Loren Miller Legal Services Award
Honors an attorney who has personally engaged in significant work extending legal services to the poor
Robert Newman
click to expand biography

Robert Newman's story: I was admitted to the Bar in California in 1979. I began working for the Western Center on Law and Poverty in 1986 and am now its General Counsel. During all these years, I have served as counsel in dozens of class actions and other impact cases concerning indigents' rights to public assistance, health care and housing in state and federal courts. When the Western Center lost all its federal funding in 1995, I started a part-time private practice. As my older son has aptly described my private practice, I sue the man.

I have been fortunate in the course of my legal career to represent people who have righteous claims for justice and who have often shown tremendous courage in pursuing their legal remedies. My clients have included homeless parents simply trying to get a roof overhead for their children, undocumented workers fighting against wage theft in the garment industry in East Los Angeles and supermarkets throughout California, residents of the Housing Authority of Los Angeles County challenging excessive rent charges, and Medi-Cal recipients in Sacramento County with severe mental illness objecting to the abrupt termination of their existing outpatient mental health services.

I also have been fortunate to work on a wide range of matters. In chronological order, a sample of these lawsuits has resulted in the adoption of new intelligence gathering guidelines for the Anti-Terrorist Division of the Los Angeles Police Department, enjoined the threatened suspension of benefits to welfare recipients during a statewide budget impasse, increased access of Medi-Cal beneficiaries to obstetrical and dental care throughout California, obtained new intensive mental health services for foster children in Los Angeles County and all of California, prevented the threatened closure of Rancho Los Amigos Rehabilitation Center, and compelled Alameda County to provide Food Stamp benefits in a timely manner. I wish that I could say I have won all or nearly all my cases. But, even in defeat, I at least have no regrets about who I chose to represent, as in challenges to unannounced visits by Los Angeles County to the homes of welfare applicants and the wrongful deaths of two villagers in Nigeria on a Chevron oil platform.

Teams of lawyers and legal assistants have worked on all these lawsuits. Here, once again, I have been so fortunate. My colleagues have been bright, conscientious and caring people. Not everyone can say that about their co-workers.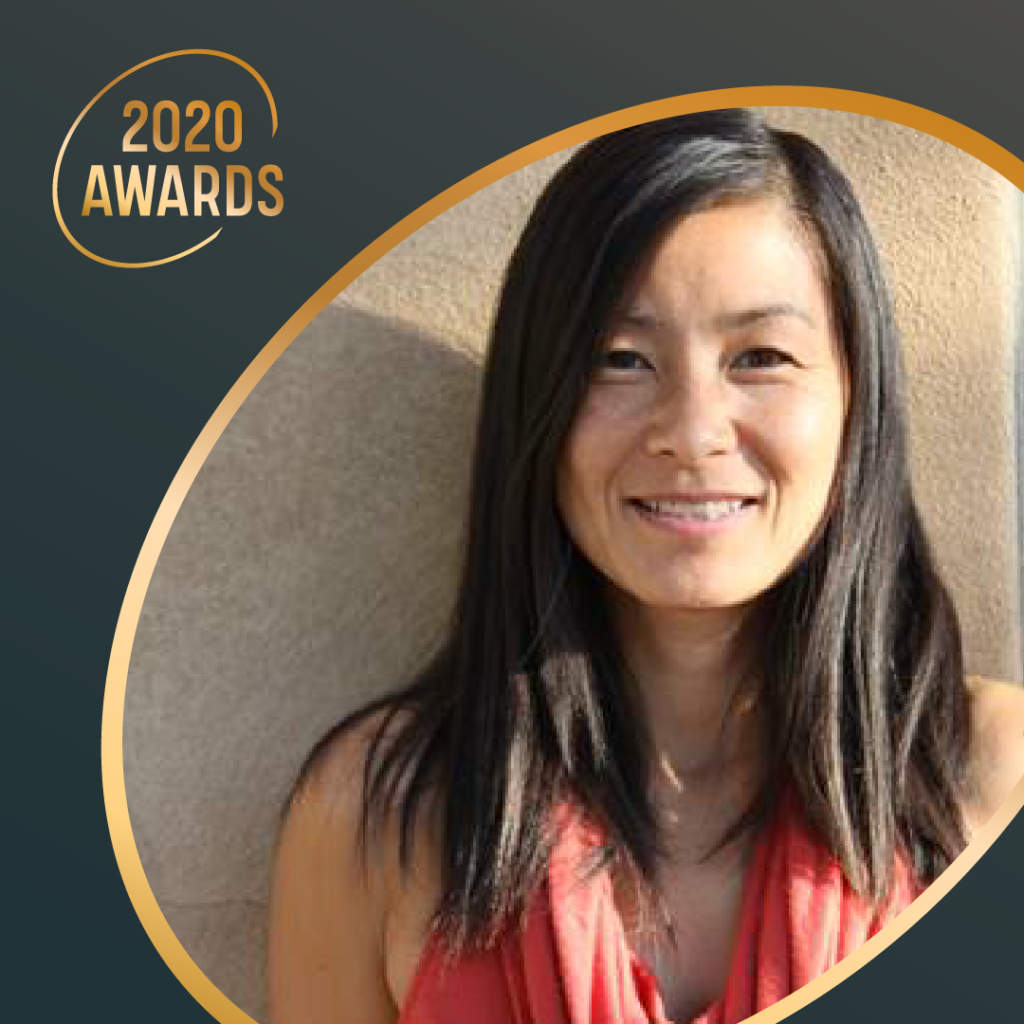 Loren Miller Legal Services Award
Honors an attorney who has personally engaged in significant work extending legal services to the poor
Jora Trang
click to expand biography

Jora Trang is the Chief of Staff and Equity of Worksafe, a nonprofit organization dedicated to promoting and protecting the basic right of all people to a safe and healthy workplace. Jora specializes in employment/labor law and has worked for over 20 years to advance social justice issues affecting marginalized populations. Jora joined Worksafe in 2011 and has been instrumental in directing Worksafe's strategic legal and policy work focused on strengthening worker health and safety laws, policies, regulations and standards; ensuring effective remedies for injured workers; and advocating for stronger government enforcement. Jora has also led efforts to increase the capacity of worker leaders, worker advocates, and legal aid organizations to represent vulnerable workers in occupational health and safety issues. Jora participates in statewide and national coalitions and is the current Chair of the National Council for Occupational Safety and Health.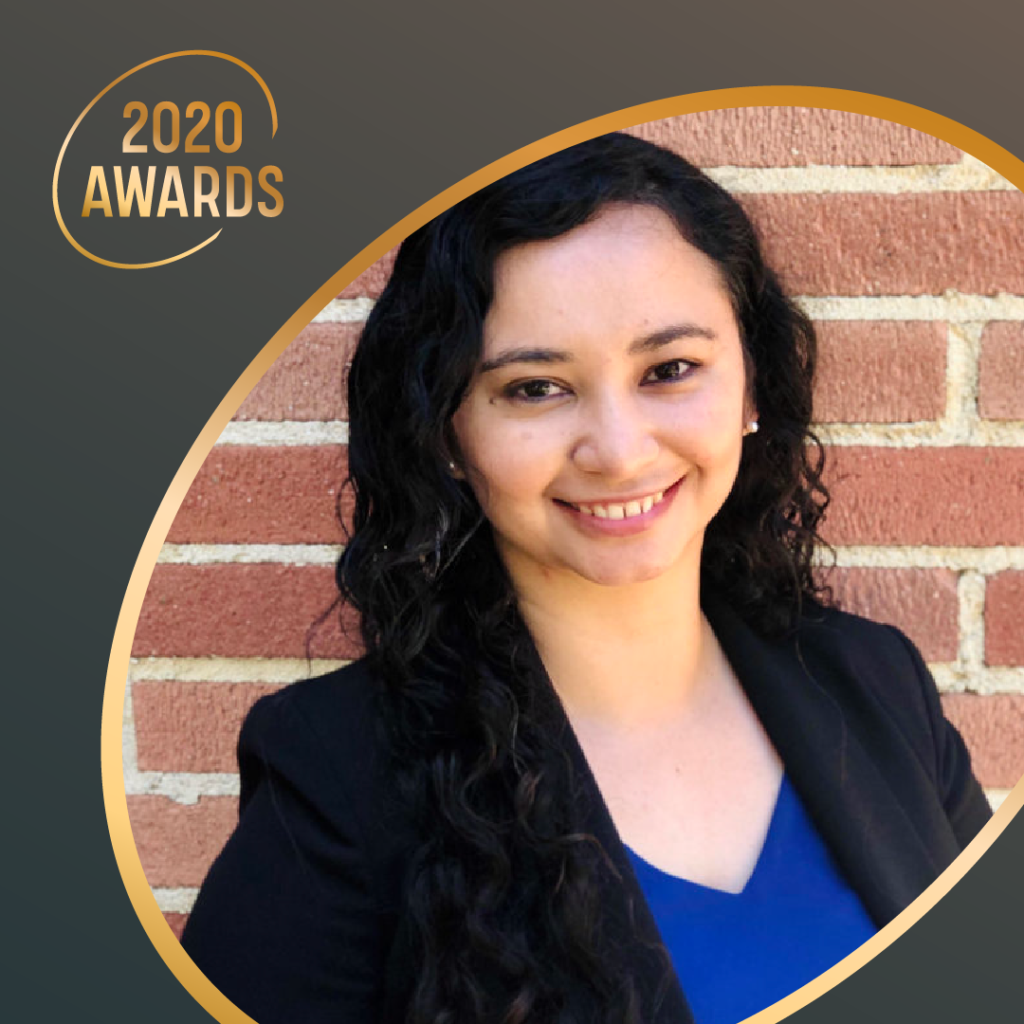 Jack Berman Award of Achievement
Recognizes a new or young lawyer for distinguished service to the public, the judiciary, or the legal profession
Mayra Joachin
click to expand biography

The California Young Lawyers Association is pleased to award the 2020 Jack Berman Award of Achievement to Mayra Joachin.

The California Young Lawyers Association (CYLA) annually confers the Jack Berman Award of Achievement to recognize a new or young California lawyer within their first eight years of practice for distinguished service to the public, the judiciary, or the legal profession.

Mayra Joachin embodies this award with her focus on advancing the rights of low-income immigrants through impact litigation, direct work with affected individuals, administrative advocacy, and technical assistance. Her passion for immigrants' rights stems from her experiences as a Salvadoran immigrant.

Her main areas of work involve expanding immigrants' access to status and crucial services, including access to health care and to public utilities, for all individuals regardless of race, status, or national origin. Ms. Joachin has appeared as counsel on several cases, including: Batalla Vidal v. Wolf, a lawsuit challenging the DACA rescission which resulted in the Supreme Court setting aside the 2017 Duke Memorandum that ended DACA, allowing hundreds of thousands of DACA recipients to continue to apply for protection for deportation and work authorization; GA State Conference of the NAACP v. LaGrange, a lawsuit in Georgia challenging two discriminatory utility policies that, after obtaining a favorable decision by the Eleventh Circuit, resulted in the Circuit recognizing fair housing act claims for individuals who are discriminated against after they acquire housing; and La Clinica v. Trump, the first lawsuit on behalf of organizations challenging the Trump Administration's public charge regulation and which is currently before a district court.

Ms. Joachin holds a bachelor's degree from the University of California, Los Angeles, and a J.D. from Columbia Law School.
Section Awards