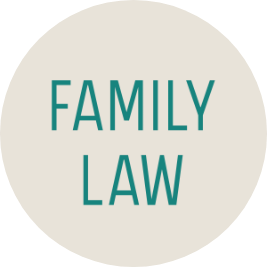 Applications are now closed for 2023
We have four questions for you to consider:
Do you have a colleague worthy of statewide recognition for their family law practice?
Is there a member of your local family law bench that stands out for their contributions to family law?
Does your local court have a staff member behind the scenes that deserves to be recognized for making the system move?
Do you know a young attorney making strides in the legal community?
If you answered yes to any one of those questions, we seek your nomination for the Family Law Section Awards.
The deadline to submit a nomination is June 1, 2023.
What are the award categories?
Family Law Judicial Officer of the Year
The award is intended to recognize excellence on the Family Law bench. Focus is paid to outstanding service to the practice of Family Law, career achievements, or a distinguishing singular act or performance of the nominee.
Family Law Lifetime Achievement Award
Designed to honor and recognize the most distinguished long-term achievements and sustained substantial contributions to the substance or practice of Family Law in the State of California over the recipient's career or lifetime.
Excellence in Family Law
The award is to honor and recognize recent notable acts or outstanding service that contributes substantially to the improvement of California Family Law substance or practice. Recipient need not be a lawyer.
Court Staff Award
The award is to honor and recognize sustained superior performance or extraordinary efforts in the recipient's performance of his or her work with the Family Law courts. Nominations shall be solicited from Family Law bench officers. Nominees shall be deserving court personnel, which may include (but not limited to) clerks, judicial assistants, Family Law Facilitators, DV counselors, court reporters, bailiffs, administrative personnel and Family Court Services employees.
Barrister of the Year Award
The award is to recognize outstanding contributions to the practice of Family Law or outstanding performance in the practice of Family Law for barrister lawyers. The recipient of this award must be a lawyer who practices primarily in the area of Family Law and who has been a member of the State Bar of California for five (5) years or less. The recipient need not be a member of the Family Law Section.
---
Award Recipients
Year
Judicial Office of the Year
Family Law Lifetime Achievement Award
Excellence in Family Law
Court Staff Award
2022
Hon. Monica F. Wiley
Hon. Monica F. Wiley
Com. Patti Ratekin
Barbara Y. Somorai and Joan Choi
2020
Honorable Susan M. Gill from Kern County
–
Brenda Joyce Russo, Esq. (posthumously awarded)
Jennifer Connelly
Trina Blackshire
2019
Hon. Michael J. Convey
Bonnie Rose Hough
Denise Subia
Sara Armstead
Nicolle Clark
Deanna McIntyre
---
For a list of past recipients for the Judicial Officer of the Year award, click here.
See More Under Awards