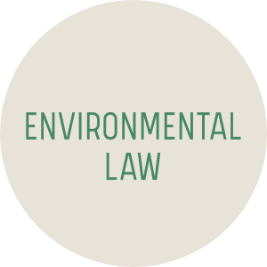 Lifetime Achievement Award
Each year, the Environmental Law Section presents its Award for Lifetime Contribution to the Field of Environmental Law, to recognize environmental lawyers who have contributed to the field of environmental law over a sustained period, achieved excellence in the practice of environmental law, and provided legal services with high ethics and collegiality. The presentation of the award each year at the annual Environmental Law Conference at Yosemite has become an annual tradition since the Section established the award in 2014.
The nomination period for 2023 is now closed.
Eligibility
A nominee must have at least five years of experience as a California environmental lawyer.
Selection Criteria
The following factors may be considered by the Executive Committee in its selection of the recipient of the Award for Lifetime Contribution to the Field of Environmental Law:
Contributed to the field of environmental law over a sustained period
Achieved excellence in the practice of environmental law
Demonstrated commitment to the practice of environmental law
Provided legal services with high ethics and collegiality
Exhibited a commitment to work on a range of environmental issues irrespective of the level of public attention and media focus on such issues
Implemented a new and/or creative approach to an environmental law issue
Provided quality professional services
Improved the lives of others
Promoted diversity, equity, or inclusion in the practice of environmental law
Nomination Process
To nominate an individual for this award, please submit the following:
Due May 21, 2023:
Nomination Form (see button below)
Nominator's Statement(s) of Nomination with Resumes/Biographies: The Statement is a short narrative description of the Nominee's career, accomplishments, and other information that you believe may be relevant to show how the Nominee meets various criteria for the Lifetime Achievement Award. The Nominator's Statement should be accompanied by the Nominee's resume(s) and/or biographies (indicating the Nominee's principal areas of practice, the number of years of practice, professional achievements, and other features of the Nominee's career, such as community involvement and bar association activities)
Due June 7, 2023:
Any Follow-up Information and Letter(s) of Support. Additional information about the Nominee and Letter(s) of Support are optional, but recommended. More than one person may sign onto a Letter of Support.
Nominees from prior years will be automatically reconsidered for the 2023 Lifetime Achievement Award. However, at your option, you may submit new or updated nomination materials for a prior Nominee below. If you are unsure of whether a Nominee has been nominated in prior years, please direct your inquiry exclusively to Environmental@calawyers.org.
---
---
Past Recipients
2022 Recipient: Jan Chatten-Brown
The Environmental Law Section is honored to present its ninth annual Lifetime Achievement Award to Jan Chatten-Brown.
In her over 50 years of practice, Jan has made important contributions to California's environmental jurisprudence and has been recognized as one of the top environmental litigators in the State. After graduating from UCLA Law School in 1971, Jan spent 21 years of her practice working in various public law offices. While in the Environmental Unit of the Attorney General's office, Jan argued the No Oil, Inc. case, as amicus, before the California Supreme Court. She then organized the first environmental prosecution program in the country for the Los Angeles City Attorney, and subsequently the first occupational safety and health program for the Los Angeles District Attorney.
In 1995, Jan opened her own public interest oriented environmental law practice, now called Chatten-Brown Carstens & Minteer LLP, where she litigated cases enforcing important public rights. She successfully argued before the Courts of Appeal and California Supreme Court, including the important California Environmental Quality Act decision, Save Tara v. City of West Hollywood, which involved the timing of environmental review. She was also part of the team that litigated the Newhall Ranch case, which was the first California Supreme Court case addressing climate issues under CEQA. Two of her cases led to the creation of two state parks in disadvantaged communities. While most of Jan's litigation has been under CEQA, Jan also litigated under NEPA to help stop a freeway expansion through South Pasadena and the El Sereno in Los Angeles.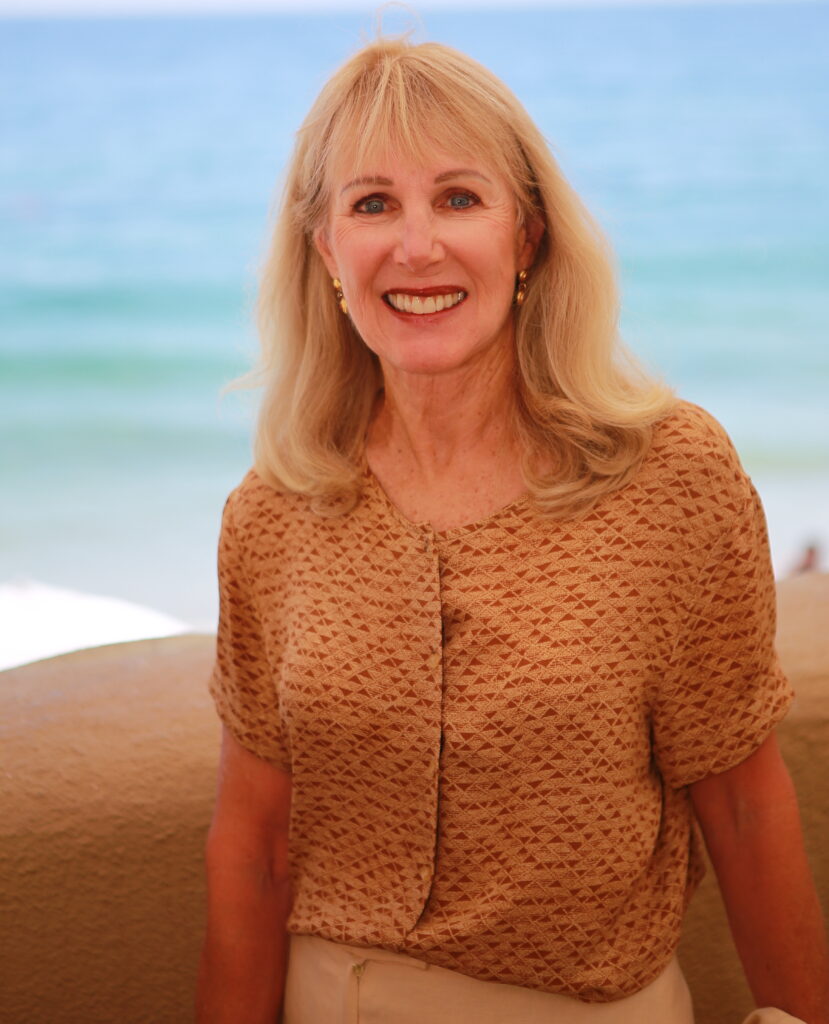 For the last ten years of her practice, Jan focused on climate issues. Capping off her career, Jan successfully challenged the San Diego County Climate Action Plan, which resulted in three Court of Appeal victories and helped stop urban sprawl. Jan retired this year, but is continuing her work on climate as a local activist.
Jan has been widely recognized as a champion of local communities, a generous mentor, and a collegial adversary. The Environmental Law Section is proud to recognize Jan for her lifetime of achievements in environmental law.
---
2021 Recipient – Clifford Lee

Clifford Lee's encyclopedic knowledge of California's water and species protection laws stems from more than four decades of high-profile litigation and regulatory work. Starting in 1977, as a staff attorney with the Governor's Commission to Review California Water Rights Law, and continuing for 40 years as a Deputy Attorney General, Cliff led many efforts to balance the State's competing interests in water resources and species protection. In addition to litigation in state and federal courts, at trial as well as at the appellate level, Cliff was an active participant in non-litigation solutions with federal agencies and through negotiated settlements. Cliff helped develop a new generation of environmental lawyers through his seminar presentations and selfless mentorship of colleagues and law students. For almost 20 years, Cliff taught water law at U.C. Hastings School of Law. After his "retirement" from the California Department of Justice in 2019, Cliff continued his academic work with a recent law review article "Federalism and Water: The California Experience" and is working on a project to modernize California water rights law. Cliff's intellectual rigor is matched by the wide-spread recognition of his absolute integrity and professionalism amongst his peers. The Environmental Law Section is proud to recognize Cliff for his lifetime of achievements in environmental law.
2020 Recipient – Hon. Ronald B. Robie

During the past 60 years, Justice Ron Robie has contributed greatly to the field of environmental law through dedicated public service spanning all three branches of government. Starting in 1960 in the Legislature, he was the key Assembly consultant in the passage of the 1967 law establishing the State Water Resources Control Board. He led the work on the landmark Porter-Cologne water quality legislation that passed in 1969. Governor Reagan appointed him as the attorney member of the State Water Board in 1969, where he served until 1975 when Governor Brown appointed him as Director of the Department of Water Resources. In 1983, he was appointed to the Sacramento County Superior Court where he served until 2002 when he was appointed as an Associate Justice, Court of Appeal, Third Appellate District. Although ruling in a wide range of criminal and civil matters, he has decided a disproportionally high number of environmental law cases. Meanwhile, he has taught environmental law at McGeorge School of Law, chaired the Environmental Law Section of the Sacramento Bar Association, co-authored environmental law treatises, and initiated environmental law courses for his fellow judges – always sporting a variety of colorful bow ties. The Environmental Law Section is proud to recognize Justice Ron Robie for his lifetime of achievements in environmental law.
2019 – Michael Sherwood

As an Earthjustice staff attorney for 39 years, Mike represented environmental plaintiffs such as the Sierra Club, National Audubon Society, The Wilderness Society and Greenpeace in numerous lawsuits across the country. His work included litigation to protect public lands throughout the west from irresponsible logging, mining, road construction and off-road vehicle use, to protect rivers and other water bodies from pollution, and to protect imperiled species under the federal Endangered Species Act. In California he brought suits to stop clearcut logging of old growth redwoods around the periphery of Redwood National Park, and to prevent the dredging and filling of wetlands in Bair Island, now part of the San Francisco Bay National Wildlife Refuge. In Alaska he sued to preserve the wilderness character of what is now Misty Fjords National Monument from the development of a molybdenum mine. In Hawaii he brought lawsuits under the Endangered Species Act to protect many threatened and endangered species, including humpback whales, Hawaiian monk seals, Hawaiian native plants, and the endangered Palila bird. Elsewhere he brought suits under the Endangered Species Act to protect salmon and steelhead populations in Washington, Oregon and California. In recognition of his expertise as an ESA litigator he has been invited to testify before Congress concerning the reauthorization of that act.
2018 – Mary Nichols

For over 45 years, Mary D. Nichols has been at the forefront of environmental law and policy, working steadfastly in the public interest to improve air quality and tackle climate change. She has worked for and represented non-profits, directed UCLA's Institute of the Environment, and served stints as U.S. EPA's Assistant Administrator for Air and Radiation, as California's Resources Secretary, and twice as Chair of the California Air Resources Board (CARB). In these posts, she has developed, implemented, and defended innovative regulatory approaches that now serve as models for jurisdictions across the world. Smog was her initial target in 1974, when then-Governor Jerry Brown appointed her to the California Air Resources Board. In the 1990s, at US EPA, Mary took on fine particle pollution from heavy-duty trucks. In 2007, then-Governor Arnold Schwarzenegger tapped Mary to lead California's fight against climate change and implement the state's Global Warming Solutions Act (AB 32) during her second, and ongoing, stint as Chair of CARB. Mary brings her legal acumen and a broad perspective on political and policy undercurrents to every issue. She also dives into the details of lawyering, playing a leading role, for example, in negotiating the landmark Volkswagen enforcement settlement. Over her decades of service, Mary has done more than perhaps any lawyer in the state to transform California's pioneering environmental goals into workable policies and enforceable protections. The Environmental Law Section is proud to recognize Mary for her lifetime of achievements in environmental law.
2017 – Byron Sher

As a state legislator for nearly a quarter century (1980-2004), much of it concurrent with his career as a Law Professor at Stanford University, Byron Sher was a driving force in shaping California's environmental laws. In both the state assembly and state senate, Byron held leadership positions on committees with responsibility for environmental and natural resources matters. His enduring influence on the environment is reflected in his authorship of legislation concerning, among other issues, clean air, waste management, wild and scenic rivers, forests and timber harvesting, and responsible mining operations. After retiring from the Legislature, Byron served on the boards of the Sierra Nevada Conservancy and the Tahoe Regional Planning Agency. Throughout his career, Byron maintained a steadfast commitment to using his knowledge and skills as a lawyer to strengthen and improve California's environmental laws and to guide several of our most important governmental land management and conservation organizations to make prudent decisions.
2016 – Johanna Wald

Johanna Wald, the recipient of the 2016 Lifetime Achievement Award, is one of the nation's leading advocates for the protection of public lands. A founding member of the Natural Resources Defense Council's California office in 1973, Johanna's landmark lawsuits and advocacy efforts led to fundamental changes in the management of public lands throughout the American West and resulted in the protection of millions of acres of wilderness. Johanna is not only an effective advocate for the environment; her willingness to share her time and wisdom with young attorneys and law students has made her a mentor and role model to attorneys throughout the country. In addition to her legal career in the non-profit sector, Johanna has dedicated thousands of volunteer hours to local and national non-profits.
2015 – E. Clement (Clem) Shute, Jr.

In 2015, the Environmental Law Section presented its second annual Lifetime Achievement Award to E. Clement (Clem) Shute, Jr. Over the course of his career, Clem has contributed to the practice of environmental law in numerous ways, including important work on early environmental law issues while with the Environment Division of the California Attorney General's Office, co-founding the law firm of Shute, Mihaly & Weinberger LLP, and, through his mentoring of younger attorneys, profoundly influencing new generations of environmental lawyers. From a substantive standpoint, Clem broke ground in fields such as coastal protection, the public trust doctrine, the California Environmental Quality Act, and regulatory takings. He also assisted in drafting the law under which the Tahoe Regional Planning Agency (where he is still a member of the Governing Board) operates today, and he has volunteered his time to many non-profit environmental organizations.
2014 – The Inaugural Award Presented to Joseph L. Sax

The State Bar Environmental Law Section's inaugural Lifetime Achievement Award was given in 2014 to the late Professor Joseph L. Sax, a true pioneer in the development of environmental law. Professor Sax was the principal voice behind the modern application of the public trust doctrine to the protection of natural resources, and a renowned expert on water, endangered species, and regulatory takings law. As a teacher, he was a mentor and inspiration to generations of California environmental lawyers. Professor Sax had a tremendous influence on policy and law not only through his seminal law journal articles, but also as the author of works such as Mountains without Handrails and Playing Darts with a Rembrandt.
See More Under Lifetime Achievement Award