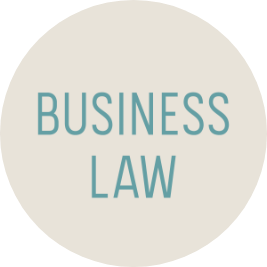 The Business Law Section serves its members and the public through its substantive Standing Committees and its Editorial Board. For more information, contact the officers for the committee in which you are interested, or contact Business Law Section Section at BusinessLaw@calawyers.org.
The Committees
The IPLC examines legal issues pertaining to the Internet and mobile applications, privacy concerns, security and enforcement and the protection of data by providing updates and education and co-sponsoring numerous symposiums and programs with other organizations, including BLS Standing Committees, CLA sections. Notably, as privacy interests crystalize in the national consciousness, the IPLC provides guidance to practitioners through the establishment of the CLA Privacy Section and the passage of CA Prop 24.
The Nonprofit Organizations ("NPO") Committee serves nonprofit lawyers addressing the legal problems of not-for-profit corporations and other nonprofit organizations, including corporate formation, federal and state tax issues, lobbying and political involvement, trustee duties and liability, charitable solicitations, and investments of financial assets. The NPO Committee is known for its informative and timely topical presentations during its meetings; most recently, the Committee presented on California campaign finance rules for multipurpose organizations. The Committee often presents programs with the Taxation Section of the CLA, given the overlapping nature of their practice.
The Partnership and LLC Committee (also known as "PLLCs") is a tight-knit group of new and experienced attorneys who focus on recent developments and current issues in the areas of general and limited partnerships, limited liability partnerships, and limited liability companies. Diverse opinions and diverse backgrounds drive PLLCs. The Committee is currently escalating its ambitions to include proposing clean-up legislation to the Revised Uniform LLC Act, concluding an LLC formation handbook, and expanding our continuing education services. PLLCs also disseminates monthly eBulletins with useful updates on various aspects of entity law practice.
Apply to be on a Business Law Section Standing Committee

Dear Business Law Section Member:

The Business Law Section ("BLS") serves its members and the public through its substantive Standing Committees (the "Committees"). This letter is to urge you to consider applying for membership on one of the Committees. The committees are the Standing Committees on Agribusiness, Business Litigation, Commercial Transactions (formerly UCC), Consumer Financial Services, Corporations, Financial Institutions, Franchise Law, Health Law, Insolvency Law, Insurance Law, Internet and Privacy Law (formerly Cyberspace Law), Nonprofit Organizations, Opinions, Partnerships and Limited Liability Companies, and the Editorial Board of the BLS.

Membership on a Committee affords unique opportunities to participate in the creation of law in your practice area, to get to know and be known by other practitioners, to work with the recognized leaders in your field and to stay on the cutting edge of developments and practice techniques. It is a rewarding experience that keeps one ahead of and in touch with business law developments. Beyond a willingness to contribute, there are few eligibility requirements. All members of the BLS who have been in practice at least five years are eligible to be appointed to a Committee, and the requirement of five years of practice may be waived for members of the Editorial Board. The BLS strives to include members from solo and small practices as well as larger firms, geographical areas outside California's major urban centers, women and members of ethnic and racial minority groups and other under-represented categories of the BLS's diverse membership base.

The Committees are relatively small (each has 16 to 30 members who are appointed for three- or four-year terms) and often have large workloads. Each member is expected to make a substantive contribution to the work of the Committee. Committees meet every four to six weeks, typically alternating between Los Angeles and San Francisco. However, many Committees also include telephone and video conference meetings during the year to reduce the amount of travel. Meetings generally last two to three hours. In addition to attending meetings, working on a Committee will require additional commitments of time, e.g., monthly reporting on case law or legislative developments, commenting on or drafting legislative proposals, or preparing and presenting educational materials and seminars. Travel costs are generally borne by the individual attorney or the attorney's employer, although reimbursement may be available for government, university and public benefit corporation employees.

To apply, print out, complete and return the Application Form. Applications will be accepted until all vacancies are filled. We look forward to hearing from you.
Sign Up to Receive Committee Email Notifications

Attention Business Law Section members! The Business Law Section and all of the standing committees send periodic e-mail bulletins to their constituencies. As a Business Law Section member, you can sign up to receive notifications in all areas that interest you.

BLS Section members are encouraged to Sign up for Standing Committee Email Updates.
Standing Committee Updates

To view our updates, click on one of the following:
Editorial Board
The Editorial Board is responsible for all editing and publication activities for the quarterly Business Law News, and the Annual Review of Recent Developments and Legislation. The Board reviews and selects articles for the two publications and supervises the production staff. For more information, see Editorial Board.
See More Under BLS Standing Committees