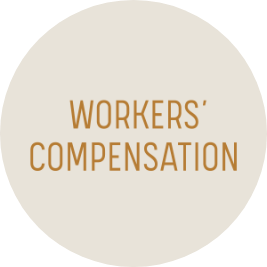 Congratulations to the 2022 Winners!

Applicants' Attorney of the Year: Kenneth M. Sheppard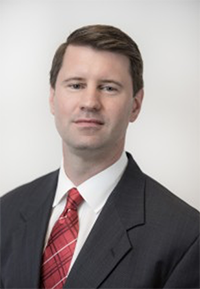 Kenny is a partner at Jones Clifford, LLP, a personal injury and workers' compensation firm in San Francisco, and practices in the areas of workers' compensation law and disability retirement law. He is certified by the State Bar of California as a specialist in workers' compensation law.
Kenny lectures extensively on the topics of workers' compensation law and disability retirement law. He is also a contributing author and editor for the California WCAB Noteworthy Decisions Reporter published by LexisNexis, the California Workers' Compensation Practice Guide published by Continuing Education of the Bar (CEB) and the Employment Litigation Practice Guide published by the Rutter Group. He additionally serves as a volunteer staff attorney for Legal Aid at Work, and a volunteer coach for the UC Hastings Center for Negotiation and Dispute Resolution.
New Lawyer of the Year: Hillary Nakano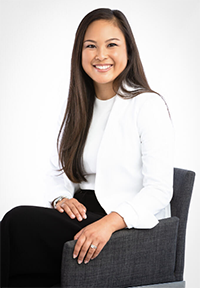 Hillary grew up in Oakland, CA before attending UC Santa Barbara where she double-majored in Asian American Studies and Feminist Studies.  Upon graduation, she moved to Washington D.C. to work in the office of the Vice-Chair of the Democratic Caucus—lead under Congressman Xavier Becerra—and then later, a civil rights non-profit organization.  She then returned to the Bay Area to earn her law degree from the University of San Francisco.  Upon graduation from law school, Hillary started working at Boxer & Gerson representing injured workers and has never looked back.
Hillary is a member of the California Applicants' Attorneys Association (CAAA) and serves on the Education Committee and is also an executive board member of the Japanese Cultural and Community Center of Northern California (JCCCNC).  When she is not serving her clients or fiercely rooting for the A's, Raiders, and Warriors, Hillary enjoys traveling with her husband.
Defense Attorney of the Year: Jamie Ann Louie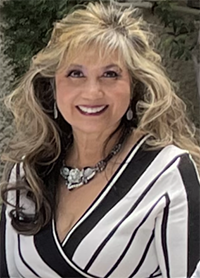 Jamie is a senior associate at the Burbank office of Louie & Stettler. During her 25 year tenure at the firm, she has litigated claims for insurance companies, large and small employers as well as public entities at all Workers' Compensation Appeals Boards in Southern California and a few in Northern California. Jamie has also recovered funds for insurance carriers in subrogation matters, which involved civil mediations and trial. She has presented educational seminars for employers, insurance companies, and colleagues.
While pursuing her Bachelor's degree in Entrepreneurship at Cal State University, Los Angeles, Jamie worked for her family's retail business designing and selling jewelry. Jamie received her Juris Doctorate Degree from Western State University, Fullerton in 1991. Her legal career began with representing women in Dalkon Shield products liability claims and other plaintiffs in various personal injury tort litigation. She transitioned to defending insurance liability claims for a civil litigation law firm in San Francisco in 1996.
Aside from her work, Jamie enjoys participating in volunteer work at her church, tending to her rose garden, attending live theater performances and concerts, and browsing at antique shops. Her hobbies include the study of foreign languages and Polynesian dance.
Judge of the Year: Judge Christopher Miller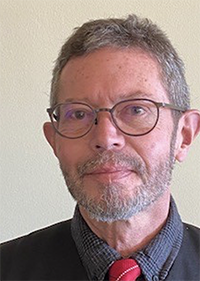 Chris Miller turned to workers' compensation in 1989.  He represented injured workers, and a couple who might not have been injured, for 15 years for a small firm he led for the second half of that time.  In 2004, he went to work as a judge in the Oakland District Office, in time to help roll out the Miracle of EAMS and see the Oakland judges replaced, more than 100%, by the current tremendous crew.  Judge Miller sometimes speaks publically, both viva voce and under his breath, and writes about workers' compensation matters. During the nomination process, Judge Miller was described as "a true legal scholar and an even-handed judge" who "always strives to reach a fair result and is incredibly conscientious."  His landmark decisions are often cited where a party seeks to rebut the permanent disability rating schedule, which is quite often.   Nominations for Judge of the Year came from both sides of the bar.  Judge Miller lives in Oakland with his wife, their adult son, and two half-insane cats.
Lifetime Achievement Award: Alfonso Moresi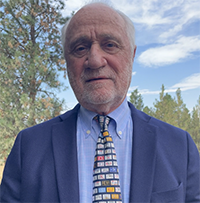 Born, raised, educated, and worked my whole life in San Francisco.
Received my undergraduate degree from the University of San Francisco in 1968 and took a year off to ski before enrolling at Golden Gate University Law School. Attended law school from 1969 until graduation in May of 1972. I was admitted to the Bar in November of 1972.
My first job as a lawyer was with Employers Insurance of Wausau, I began there in February of 1973 and was there for one year before moving on to Continental Ins Co. in 1974.
In 1975 I was recruited by Sedgwick, Detert, Moran and Arnold to work in their Workers Compensation department. In 1985 along with Mike Laughlin, Gerald Falbo, Roger Levy and John Bennett the firm of Laughlin, Falbo, Levy and Moresi was formed. I stayed with the firm until I was appointed to the Workers Compensation Appeal Board by Governor Schwarzenegger in April of 2007. My term as a commissioner expired in April of 2014 and I returned to Laughlin, Falbo in an of counsel capacity before retiring from active practice in December of 2015.
Since retiring I have remained active acting as an Arbitrator and Mediator for carve outs and various carriers and applicant attorneys.
More Info About the Awards
There are four separate award categories. Each has similar nominations/selection criteria. Please see below for more information.
Deadline: This year's deadline has passed. Check back at a later time for next year's info.
Click here for a list of past recipients.
Attorney Nominations
Knowledge of the law, professional courtesy, community service, professionalism, recent contributions to the practice of workers' compensation, service to client, and advocacy skills. Traditionally, an award has been conferred on an Applicants' Attorney and a Defense Attorney.
Judicial Nominations
Knowledge of the law, temperament, courtesy, timeliness of decisions, judicial integrity, clarity of decisions, community service, professionalism, contribution to the practice of workers' compensation, and availability to the parties.
Lifetime Achievement Nominations
Knowledge of the law, community service, professionalism, and significant lifetime contributions to the practice of workers' compensation.
Young WC Lawyer Nominations
For the Young Lawyer award, please limit your nomination to a lawyer who has been in practice for five years of less, or who is 35 years of age or younger.