2023 SPECIAL RECOGNITION AWARD RECIPIENTS
Applicants' Attorney of the Year: Raymond E. Frost, Frost Law Office, Fremont, California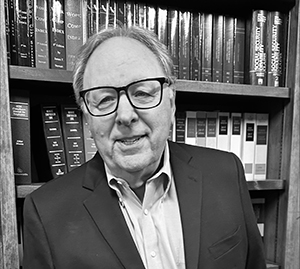 Ray Frost is a partner at Raymond E. Frost & Associates in Fremont together with his son, Zachary. Both Ray and Zachary are certified specialists in Workers' Compensation Law (Ray since 1986), and both are members of the California Lawyers' Association-Workers' Compensation Section and the California Applicants' Attorneys Association (CAAA).  Ray received his B.A. from San Jose State University, and his J.D. from the University of San Fernando Valley College of Law. His first job in the workers' compensation field was with the law firm of Rowen, Swanson & Rose, where he started as a law clerk. Upon being admitted to practice, he continued his employment there as a workers' compensation defense attorney. He is licensed to practice law before the United States Supreme Court, the California Supreme Court, and the United States Northern and Central District Courts. He has also been certified as an expert witness regarding workers' compensation law in both the California Superior Courts and the U.S. Federal District Courts.
Ray opened his own law office in Fremont in 1980, initially representing workers' compensation insurance companies in subrogation claims. He also handled bankruptcy cases for home loan companies, family law cases, personal injury cases, and pretty much "whoever or whatever came into the door." He even tried both a felony criminal case and a federal tax case against the IRS (losing one and winning one). By 1984 his practice had evolved into mainly representing injured workers in workers' compensation claims and related personal injury cases.
In addition to his private practice, Ray taught a workers' compensation class in the CSUEB Paralegal Program from 1985 to 1992 and has been a lecturer/panelist in workers' compensation law for various medical and legal organizations throughout the state. He has also served as a Judge Pro-Tem for the Alameda County Superior Court and is still a private arbitrator/mediator in both civil actions and workers' compensation cases. Ray co-authored California Civil Practice- Workers' Compensation (Bancroft-Whitney), and authored, Chapter 16 ("Settlements") of the California Workers' Compensation Practice – CEB. Ray also served as past Chair of the Executive Committee of the Workers' Compensation Section of the State Bar of California.
Defense Attorney of the Year: Yvonne Lang, Pearlman, Brown & Wax, LLP, Oxnard, California
Yvonne Lang is a partner with Pearlman, Brown & Wax, LLP, specializing in the defense of workers' compensation claims. She is an experienced trial attorney and has successfully litigated complex issues before the Workers' Compensation Appeals Board.
Yvonne graduated from the University of California at Irvine in 1991. She graduated with a Bachelor of Arts and Letters degree in Political Science (major) and Criminal Justice and Dance (minor(s)). She obtained her Juris Doctorate degree from the University of La Verne College of Law.
Prior to her legal career, she worked as a workers' compensation claims specialist, both for insurance companies and third-party administrators, obtaining her self-insurance certificate, WCCP designation, and her Certificate in Professional Disability Management (CPDM). Yvonne worked as a fraud investigator and assisted the National Insurance Crime Bureau and the Los Angeles and Ventura County District Attorneys' offices with the successful prosecution of several doctors in the "What's Up Doc?" sting and the Sycamore Pharmacy prosecution.
Long before SB 899 and SB 863 Yvonne was an active member of the California Workers' Compensation Institute's Utilization Review Committee and worked for the implementation of the California Code of Regulations 9792.6(g), Utilization Management and Review.
She is an energetic lecturer on topics of interest to insurance companies, third-party administrators, and employers.
Yvonne is a member of the State Bar of California, the American Bar Association. She was an active member of the former California Workers' Compensation Defense Attorneys' Association serving as President of the organization in 2013. She is also a San Fernando Valley Bar Association member and the Central Coast Chapter of CAAA. Yvonne was the 2015-2016 Chair of the State Bar Workers' Compensation Section Executive Committee (now the California Lawyers Association Workers' Compensation Executive Committee).
When not being a workers' compensation nerd Yvonne enjoys spending time in her art studio painting with acrylic and watercolors, working with ceramics, taking Zumba classes, going to lots of concerts, cooking, baking sourdough, and generally being creative.  In addition to being creative the biggest joy in her life is her husband Greg and her family (including her dogs), Alera and Bailey (Australian Labradoodles), just ask her – we're sure she's got a picture or two on her phone.
Judge of the Year: The Honorable Robert Hjelle, Presiding Judge, DWC Oxnard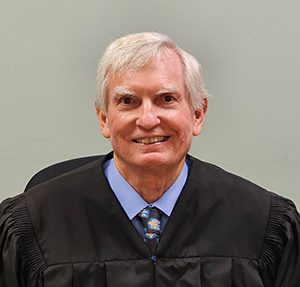 The Honorable Robert Hjelle has dedicated his life to the service of others.
Robert grew up in the Sacramento Delta region, among his four siblings. After his graduation from UC Davis, he enlisted in the army and served in Vietnam and Cambodia. Following his military service, Robert attended the University of the Pacific, McGeorge School of Law. He was fortunate to be able to enroll in the first course given in Workers' Compensation in the State of California, taught by Melvin Witt.
After becoming a member of the California State Bar Robert went to work for Farmers' Insurance, handling hospital malpractice claims in the Bay Area. Following Farmers, he accepted a position with State Compensation Insurance Fund practicing workers' compensation defense and subrogation. Five years later, Robert went into private practice.
In 1997, in keeping with his strong belief in public service, Robert became a judge in workers' compensation in Van Nuys. In 1998, Judge Hjelle saw a need for a training program for newly hired judges in California. To fulfill that need, Judge Hjelle created a comprehensive course of forty hours of training that became certified by the State. The vast majority of current WCJ's now hearing cases throughout the State received their initial training from Judge Hjelle. As a service to the WCAB, new commissioners sit in and audit the course as well.
In 2003, Judge Hjelle decided to take a position as Presiding Judge in Santa Monica. The District Office subsequently moved to Marina del Rey. Judge Hjelle then became the PJ of not only Marina del Rey, but simultaneously served as PJ of the Oxnard office. After some years, he opted to leave Marina del Rey and concentrate on serving Oxnard, but to do so, he was asked to also serve as PJ of Goleta. He moved that office to Santa Barbara.
Later, with the Los Angeles and Long Beach offices facing a backlog of more than two million liens, Judge Hjelle and his team at the Oxnard District office volunteered their assistance. Oxnard continues to help with this project ten years later.
Judge Hjelle has served in the field of workers' compensation for forty-six years and looks forward to continuing his mission of public service wherever there is a need. He continues to serve as Presiding Judge in Oxnard.
Lifetime Achievement Award: William A. Herreras, Arroyo Grande, California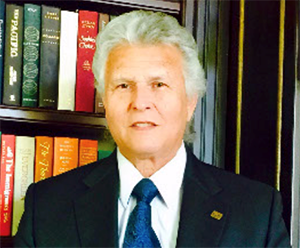 William A. Herreras graduated from Loyola University of Los Angeles with honors and then from Loyola Law School in Los Angeles, also with honors. He was admitted to the State Bar in 1967 and since 1972, he has been a certified specialist in the area of workers' compensation. Since 1975, Mr. Herreras has practiced on the Central Coast of California in the cities of Santa Maria and San Luis Obispo representing injured workers. Mr. Herreras loves his clients and loves the law. He is well-known for his engaging personality and by all accounts, his kind and thoughtful demeanor is genuine.
Mr. Herreras also loves the law. Over his esteemed career, In the workers' compensation community, Mr. Herreras has served various organizations on a statewide level in leadership positions. Importantly, Mr. Herreras has appeared before the California Supreme Court, the State Courts of Appeals, and en banc decisions of the Workers' Compensation Appeals Board (WCAB) including the landmark cases Rhiner v. WCAB (1993) 4 Cal 4th 1213; city of Moorpark v. Superior Court (1998) 18 Cal 4th 1143, Maples v. WCAB (1980)111 Cal.App.3d 827, Vasquez v. WCAB (1991) 226 Cal.App.3d 867, Costa v. Hardy Diagnostics (2006) 71 Cal.Comp.Cases 1797, Costa II (2007) 72 Cal.Comp.Cases 1492. He is an editorial consultant for LEXIS NEXIS California Compensation Cases and a lecturer for organizations on both sides of the bar.
---