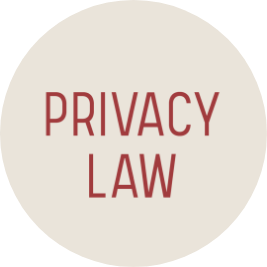 Privacy News
The Section publishes regular news blasts, in-depth analyses and profiles of privacy leaders in emails sent to Section members. Click here for a sample of our recent Privacy News offerings.
Privacy Law Treatises
California Consumer Privacy Law Handbook – Members of the CLA Privacy Treatise Subcommittee have drafted a comprehensive guide to the CCPA, which is scheduled to be published in 2021.
California Privacy Law Treatise – Members of the Antitrust, UCL and Privacy Section (precursor to the Privacy Law Section), drafted this master treatise which comprehensively documents and describes this area of law for practitioners and regulators. Each year, seasoned practitioners of differing perspectives are engaged in the Privacy Treatise Committee to update new developments in this area of law. A team of peer reviewers also drawn from the ranks of California's leading practitioners are tasked with the review of the yearly update. This treatise is published in paper with Matthew Bender (LexisNexis) and online with both Matthew Bender and Westlaw.
See More Under Publications