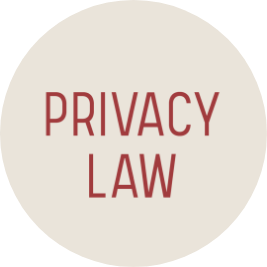 The mission of the Privacy Law Section is to bring together privacy practitioners working in diverse settings and provide members with a range of unique educational opportunities, create a community and allow for an exchange of ideas and technical know-how. Recognizing the unique role that the California Lawyers Association should play, the Privacy Law Section also advocates for the public by engaging with California legislators, regulators and businesses to ensure privacy laws and regulations protect consumers and foster innovation.
Established in 2020, the Privacy Law Section is the newest section within the California Lawyers Association. Our members include privacy attorneys working in practice settings ranging from BigLaw to solo practice, in-house privacy and cybersecurity officers and business executives, consumer privacy advocates, government regulators and consumer protection enforcers, and policy analysts at privacy think tanks. We welcome anyone interested in privacy law, including professors, law students, and cybersecurity professions inside and outside of California.
We have a number of standing committees, including Events, Publications, and Treatise, and invite members to stay active and engaged in our various workstreams.
We invite you to join our dynamic and accomplished group of privacy leaders in the Section's inaugural year.
Contact Us
Privacy Law Section
California Lawyers Association
400 Capitol Mall, Suite 650
Sacramento, CA 95814
Privacy@CALawyers.org