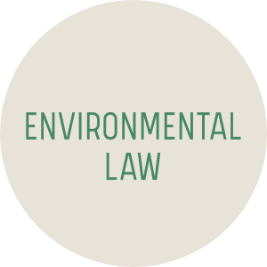 The Environmental Law Section furthers the knowledge of members in the fields of law affecting the environment and environmental regulatory law. Substantive areas and topics include: Air, litigation, energy, waste management, natural resources, water, land use, toxics and CEQA (California Environmental Quality Act).
The mission of the Environmental Law Section is to advance the quality, breadth, and availability of information and services related to environmental, natural resources, land use, and energy law, and to enhance the profession by cultivating a well-informed, collegial, and diverse group of lawyers and law students throughout the state. The Environmental Law Section further aims to bring attention to emerging issues related to environmental laws and to foster an informed understanding of the role of such laws in encouraging sustainable use of natural resources, protecting public health and safety and the environment, and addressing climate change and environmental justice.
The Section provides educational opportunities throughout the year, including opportunities for online participatory MCLE credit and self-study MCLE credit.
The Environmental Law Section is a State Bar of California approved MCLE provider.
MCLE Major Events and Programs
The Section sponsors the Environmental Law Conference at Yosemite every October and provides MCLE programs and social/networking opportunities. For information on opportunities for MCLE credit through online audio and video, or self-study credit through audiotapes, see Education.
Publications:
Legislation
For information about recent and pending legislation, see Bill Tracking for CLA Sections and Legislation on the Environmental Law Section's site.
Sustainability
The Environmental Law Executive Committee encourages you to sign the Eco Pledge, and share it with your colleagues. For more information, see Sustainability.
Committees
If you would like to join our section…
Contact Us
Environmental Law Section
California Lawyers Association
400 Capitol Mall, Suite 650
Sacramento, CA 95814
Environmental@calawyers.org
See More Under About Us