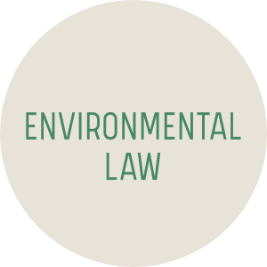 Staying Sustainable & Safe During the Pandemic
Curious how you can continue living sustainably during the COVID-19 pandemic? The Environmental Law Section has compiled the following resources to help you safely continue your sustainable practices during the pandemic:
Voluntary Eco-pledge And Voluntary Law Office Sustainability Policy

The day-to-day practice of law has significant environmental impacts. The legal profession uses enormous amounts of paper, energy, water and other natural resources, and generates a vast stream of waste products. The consumption of natural resources and its associated waste stream has a substantial impact on climate change and environmental quality, and has a significant impact on the quality of life for present and future generations. Additionally, implicit in the concept of sustainability is the notion that using fewer resources such as paper and energy will lower the costs of legal services, thereby making these services more affordable and accessible to clients.
Email environmental@CAlawyers.org to participate.
The California Lawyers Association recognizes that environmental protection, climate change and related environmental and social issues are urgent problems that require action. The solution to these problems must include efforts by individuals, businesses and organizations – including the legal profession – to reduce their environmental impacts.
ELS ECO-PLEDGE LIST
Best Best & Krieger LLP
Bick Law Group
Bowler & Associates
Brownstein Hyatt Farber Schreck, LLP
Caldwell, Leslie & Proctor, PC
Catherine Law
Charon Law, SP
Chatten – Brown & Carstens LLP
Coast Law Group LLP
Family Assets Planning, a practice of Law
Gerald Glazer
Golden State Law Group, P.C.
Hinson Gravelle & Adair LLP
Holland & Knight
Holman Kaye Law Group
Joseph D. Bussone, Attorney at Law
Karen A. Lapinski, Attorney
Law Office of Angela R. Pickett
Law Office of Cyndy Day-Wilson
Law Office of Daniela Romero, APLC
Law Office of Jeffrey S. Alford
Law Office of Petra Korn
Law Office of Roger Franklin
Law Office of Ryan T. Carrere
Law Office of William R. Frank
Law Offices of Elidia C. Dostal
Law Offices of James Birkelund
Law Offices of John Ota
Law Offices of Marcela B. Knaup
Law Offices of Rosemary Metrailer
Lesli M. Hogan, Attorney at Law
Monchamp Meldrum LLP
Moscone Emblidge & Sater LLP
Nadia V. Holober, Attorney at Law
Office of Chief Counsel, State Water Resources Control Board
Paladin Law Group LLP
PC Law Group
Perry IP Group A.L.C.
Rodrigo Law Firm
Rossmann and Moore, LLP
San Diego City Attorney's Office
Shiraz Law Group
Shute Mihaly & Weinberger, LLP
Soluri Meserve, A Law Corporation
State Water Resources Control Board
Sunrider International, Legal Department
The Law Office of Eric S. Gullotta
The Sohagi Law Group, PLC
Unique Law
Vokshori Law Group
Wactor & Wick LLP
Wendel, Rosen, Black & Dean