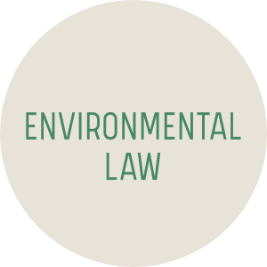 Attorney IV | Department of Water Resources| Sacramento
Posted 10/07/2021 – DEADLINE: OCT. 15TH


Under the general administrative direction of the Assistant Chief Counsel for the Flood Management Group in the Office of the General Counsel, the Attorney IV provides highly specialized legal advice and services to various divisions within the Department related to the more complex real property transactions. The incumbent represents the Department before the California Water Commission (CWC), Central Valley Flood Protection Board (CVFPB), and the California Government Claims Program (GCP) in matters regarding eminent domain claims, management of real property and tort litigation involving complex legal issues.

For more information please visit:
General Counsel | California Public Utilities Commission
Posted 09/22/2021 – DEADLINE: OCT. 1ST



Under direction of the President of the California Public Utilities Commission (CPUC), the General Counsel fulfills the role of principal legal advisor to the CPUC, who shall represent and appear for the people of the State of California and the CPUC in all actions and proceedings involving any question under the Public Utilities Code or under any order or act of the CPUC.

The General Counsel manages complex and sensitive litigation and performs accordingly with the Rule of Professional conduct 3-600 (Organization as Client) and California Government Code section 19572 (in its entirety).

The General Counsel provides material assistance on a variety of matters, including, but not limited to, budget preparation, reviewing proposed legislation, representing the Legal Division by attendance on various management committees within the CPUC, policy and legal strategy development, determining staffing needs, overseeing and/or serving on interview panels, developing training, and overseeing complex programs which require the guidance of an experienced senior practitioner.

Please contact Saul Gomez at Saul.Gomez@cpuc.ca.gov or (916) 327-6789 with any questions relating to the position.

How to apply

Submit a cover letter and resume outlining your experience to Jennifer.Crockett@cpuc.ca.gov no later than Friday, October 1, 2021.

You must have an active membership in The California State Bar to qualify for this position.
Public Law Contract Attorney | Kidman Gagen Law | Irvine
Posted 06/30/2021



KG Law is looking for a smart, self-motivated contract attorney with 3 to 10 years of experience. This contract position will require 15 to 25 hours per week. Candidates will have experience working with public agencies and an interest in water law. Key qualifications include excellent research and writing skills and litigation experience.

This position requires working knowledge of some or all of the following: Brown Act, Public Records Act, Political Reform Act, conflicts of interest, Government Claims Act, public contracting and procurement, and public property rights, including eminent domain and inverse condemnation. An understanding of water rights and groundwater management will be especially considered.

Please submit your resume and cover letter to spalmer@kidmanlaw.com.
Staff Attorney | Orange County Coastkeeper | Southern California
Posted 06/24/2021

Orange County Coastkeeper and its associated programs, including Inland Empire Waterkeeper and Coachella Valley Waterkeeper, is seeking a staff attorney to join its legal team. Coastkeeper's legal team works to protect water resources to ensure they are drinkable, fishable, and swimmable for present and future generations though advocacy and environmental litigation. The new attorney will focus on environmental issues affecting the Coachella Valley region and assist in litigation and advocacy matters in Orange County and the Inland Empire. This is a full-time, exempt position reporting to the Senior Staff Attorney.

Qualifications:

 Applicants must admitted to the California Bar.
 Spanish language skills.
 Familiarity with Coachella Valley region and environmental issues.
 Working knowledge of California regulatory agencies.
 Confident oral advocacy skills.
 Grant-writing experience.
 Minimum 1 year experience practicing law.
 Experience with groundwater issues, CWA, SDWA, RCRA, and/or tribal law a plus.
 A commitment to public interest work and a passion for Coastkeeper's mission.
 Ability to work both independently and in collaboration with others.
 Knowledge of the Clean Water Act is preferred.
 Reside in or willing to travel to Coachella Valley.

If you are interested in and qualified for this position, please send your résumé and a cover letter to Sarah@coastkeeper.org, subject line "YOUR LAST NAME, Staff Attorney." If your materials indicate a potential match for our requirements, we will contact you. Please, no phone calls or emails to the office regarding this opening. Position open until filled.