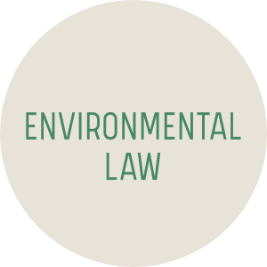 Legal Associate
Posted 6/7/2023

Summary

Surfrider Foundation is looking for an attorney to join our Legal Department. This is a full time employee with at least three to seven years of relevant legal experience preferred. A Juris Doctorate degree from a U.S. law school and bar certification from a U.S. state where Surfrider conducts mission work are required.

Salary: $75,000 Minimum – $113,000 Maximum 

Description

Surfrider Foundation seeks a talented and dedicated full time attorney to join the Legal Department as a Legal Associate, to work alongside the legal team and to report to the Senior Legal Director. The successful candidate will be an attorney with excellent analytical and communications skills, along with a strong commitment to protecting coastal areas. This position will work towards fulfillment of the organization's mission of "protection and enjoyment of the world's ocean, waves and beaches, for all people" by advancing our legal campaigns and assisting with in-house counsel duties. Surfrider Foundation engages in litigation, as well as legislative and policy advocacy, at the forefront of ocean and coastal law. This team member will assist our Senior Legal Associate and Senior Legal Director with an array of legal issues facing our organization, including a wide range of legal, programmatic, and administrative work undertaken by our nationwide grassroots network of 80 local Chapters and over 130 school clubs. The Legal Associate position will involve development of solutions through legal strategies to address coastal threats at the local, state and national level, including impediments to beach access, water pollution, offshore energy development, oil spill response, plastic pollution, climate adaptation and nature-based solutions to rising sea levels.

This position will be responsible for leading litigation and legal advocacy campaigns; analysis and execution of litigation strategy; reviewing, commenting on, and drafting legislative and other policy language; testifying before administrative and legislative bodies; and working with our staff and grassroots Chapter network and coalition partners to promote healthy and accessible beaches. This position will advise and provide leadership to Surfrider staff and chapters on legal campaigns, strategies and solutions, and work with outside counsel, experts, legal advisors and coalition legal teams, while managing litigation. We are seeking a candidate who works well in a team setting and is a collegial colleague. The ideal applicant is not only bright and thoughtful, but also enthusiastic and motivated to address pressing issues facing our coasts and ocean.

To view this position, please click here.
Attorney
Posted 6/7/2023

Summary

Department of Forestry & Fire Protection is hiring for an Attorney position. Final filing date is June 9, 2023.

Up to 10% of travel to meetings and legal proceedings throughout the State.
Travel may be local or require overnight stays.

Salary: $7,153.00 – $10,836.00

To view this position, please click here.
Attorney III/Attorney
Posted 4/14/2023

Summary

The Conservancy Attorney Team has ONE job opening for an Attorney III (Senior Staff Counsel) but will consider hiring at the Attorney (Staff Counsel) level. The State Coastal Conservancy values diversity at all levels of the organization and is committed to fostering an environment in which employees from a variety of backgrounds, cultures, and personal experiences are welcomed and can thrive. We believe the diversity of our employees and their unique ideas inspire innovative solutions to further our mission of protecting and enhancing California's coast and ocean for present and future generations.

Salary: 10,225.00 – $13,118.00 per Month

Description

Conservancy attorneys assist with acquiring conservation lands, constructing large scale wetland restoration projects, providing underserved communities with access to the coast, and implementing nature-based sea level rise projects, carbon farming, and many other climate adaptation projects. Conservancy attorneys handle a wide variety of legal issues, mostly in the areas of contracts, real property, land use and environmental permitting, and operations of state and local government. The Conservancy's legal team is small and coordinated; attorneys manage their own projects and consult with each other as needed.


The Attorney III will work under the direction of the General Counsel and in coordination with four other Conservancy attorneys. The Attorney III will provide oral and written legal advice to Conservancy staff; conduct research; identify legal strategies; negotiate and draft contracts, escrow instructions, and other documents; review and edit staff recommendations for consistency with Division 21 of the Public Resources Code, funding sources and CEQA; assess property acquisition documents, including title reports, environmental assessments, and purchase agreements; review CEQA documents; and track new legislation and case law. Conservancy attorneys also perform legal work for the San Francisco Bay Restoration Authority, a regional entity that allocates parcel tax revenues for protection and restoration of San Francisco Bay.

To view this position, please click here.
Senior Assistant Counsel
Posted 3/24/2023

Summary

The Bay Area Air Quality Management District is recruiting for the position of Senior Assistant Counsel in the Legal Office. This is a full-time, exempt, management position. There are up to two (2) vacancies.

The Air District is also recruiting for the Assistant Counsel I/II position concurrently with this recruitment for the Senior Assistant Counsel position. Applicants may apply for one or both positions at the same time.

Salary: $187,548.66 – $227,966.57 Annually

Description

Under direction, the position assists in administering and coordinating all phases of legal work for the Legal Division; performs the most specialized, complex and sensitive legal work; performs related work as assigned.

To view this position, please click here.
Attorney-Advisor (General)
Posted 3/8/2023

Summary

This position is located in the National Oceanic and Atmospheric Administration Office (NOAA), Office of the Undersecretary (UNSEC), Office of the General Counsel (OGC), with 1 vacancy to be filled in the Northwest Regional Office in Seattle, WA OR the Southwest Regional Office in Long Beach, CA.

Duties

An exciting opportunity is now available to be part of a team of attorneys with the NOAA General Counsel's Northwest Regional Office in Seattle, WA and Southwest Regional Office in Long Beach, CA. These offices are responsible for advising NOAA regarding ocean fishery conservation and management as well as the protection of threatened and endangered fish, marine mammals and other species, off the Pacific Coast. NOAA is a premier environmental agency located within the Department of Commerce and employs over 12,000 individuals nationwide. The agency's mission is to conserve and manage coastal and marine resources and to understand and predict changes in the Earth's environment to meet the Nation's economic, social and environmental needs. For more information see www.noaa.gov. The NOAA Office of the General Counsel employs approximately 110 attorneys nationwide who provide legal advice to the NOAA Under Secretary and the agency's constituent line offices. For more information, see www.gc.noaa.gov.

The attorney selected will be expected to provide legal advice to the National Marine Fisheries Service (NMFS) on protected resources actions such as those developed pursuant to the Endangered Species Act (ESA) and related federal administrative laws; as well as occasional issues under the Magnuson-Stevens Fishery Conservation and Management Act (MSA), Marine Mammal Protection Act (MMPA), and other conservation statutes. In particular, the attorney will prioritize legal advice to NMFS relating to actions the United States Forest Service proposes to undertake in California, Oregon, Washington and Idaho, especially consultations under section 7 of the ESA and essential fish habitat consultations under the MSA. In addition, the attorney will provide legal advice on listing determinations, critical habitat designations, consultations, permits, habitat conservation plans, and other NMFS actions under the ESA and all supporting environmental analyses related to these actions, as well as occasional advice on fishery-related matters under the MSA and marine mammal related matters under the MMPA. The attorney will also provide advice regarding related statutes, including the Administrative Procedure Act (APA), National Environmental Policy Act (NEPA), Regulatory Flexibility Act (RFA), National Historical Preservation Act, and Freedom of Information Act (FOIA). The attorney will coordinate with other lawyers, policy makers, and technical staff within NOAA and interact with other Federal agencies (e.g., Department of the Interior and Department of Justice), applicants, industry groups, public interest organizations, and tribal nations. The scope of the attorney's duties will include the geographic locations overseen by both the Northwest Regional Office and the Southwest Regional Office, and the attorney may be located in either Seattle, WA or Long Beach, CA. Depending on the location, the attorney will report to either the Northwest Regional Counsel or Southwest Regional Counsel.

To view this position, please click here.
CEQA Associate
Posted 2/14/2023

Best Best & Krieger LLP is a nationally recognized law firm focused on delivering effective and client-service oriented solutions to complex legal issues facing public agencies, businesses and individuals across the U.S. BB&K is proud to trace the firm's success back to the groundwork of professionalism and community service laid by its founders 135 years ago. Today, with nearly 250 attorneys in offices throughout California and in Oregon and Washington, D.C., we efficiently and meaningfully assist our clients with complex, multi-disciplinary issues and provide creative solutions.

At BB&K, we place a high degree of value in creating and nurturing a work environment that attracts the best talent and reflects our commitment to inclusiveness and collaboration. We are proud of our diverse workplace, where we respect and value our colleagues for their unique perspectives and experiences.

Our Environmental & Natural Resources Practice Group has an immediate opening for an associate with a minimum of 5 years of post-law school CEQA experience (both transactional and litigation). Land use experience is highly regarded but not required. The attorney can be based in our Riverside, Irvine, Los Angeles, or San Diego office but must be willing to travel to court and client meetings, as necessary. Candidates must be admitted to practice in California.

The reasonably expected pay scale for this position seeking an associate with 5 or more years of experience is $132,000 – $180,000. The actual salary within that range will depend on the selected candidate's years of practice and experience. We encourage all interested candidates to apply.

To view this position, please click here.
Legal Director
Posted 2/7/2023

Orange County Coastkeeper and its associated programs, including Inland Empire Waterkeeper, is seeking a legal director to lead the organization's litigation and legal advocacy program. Coastkeeper's legal team works to protect water resources to ensure they are swimmable, drinkable, and fishable for present and future generations through advocacy and environmental litigation. The legal director will be responsible for directing all legal advocacy initiatives and litigation – particularly, Clean Water Act enforcement. This is a full-time, exempt position reporting to the Executive Director.

Responsibilities

Direct all litigation and environmental enforcement.
Coordinate litigation with outside counsel, expert consultants, and pro bono attorneys.
Litigate Clean Water Act citizen suit matters through all stages of litigation, including investigation, discovery, trial, appeal, settlement, and compliance.
Supervise staff attorneys, legal internship and externship programs, and all pro bono legal work.
Develop and manage departmental budget.
Draft comment letters on permits, policies, and regulations related to water quality and water supply issues.
Represent Coastkeeper organizations at administrative agency hearings.
Research and write grants to fund environmental advocacy.
Provide general in-house counsel including drafting and reviewing contracts, reviewing grant contract compliance, assisting in environmental permitting for in-house restoration projects, and other corporate matters.
Apply Justice, Equity, and Inclusion initiatives to all litigation, advocacy, and enforcement work.

Qualifications

California Bar admission.
Willing to work in Costa Mesa, CA office in person.
A commitment to public interest work and a passion for Coastkeeper's mission.
Minimum 6 years of relevant legal experience, including 4 years of litigation experience.
Minimum of 4 years of experience supervising attorneys.
Must have substantial experience as lead counsel on litigation matters.
Demonstrated experience in Clean Water Act litigation, permitting, and compliance.
Working knowledge of California regulatory agencies.
Ability to work both independently and in collaboration with others.

Compensation/Benefits:

This is a full-time, exempt position.
Compensation is commensurate with experience and ranges between $115,000 – $135,000 annually.
Health and dental insurance is provided at no cost to the employee.
Coastkeeper provides for 11 paid federal holidays, 6 days of paid sick leave annually, and paid time off.

Equal Employment Opportunity

Coastkeeper is an equal opportunity employer, highly values diversity, and provides advancement opportunities to everyone. Employment decisions are based on merit, qualifications, and ability. We highly encourage individuals with diverse experiences and intersectional identities to apply.

Applications

If you are interested in and qualified for this position, please send your résumé and a cover letter to legal@coastkeeper.org, subject line "YOUR LAST NAME, Legal Director."
If your materials indicate a potential match for our requirements, we will contact you.
Please, no phone calls or emails to the office regarding this opening.
This position will remain open until filled.