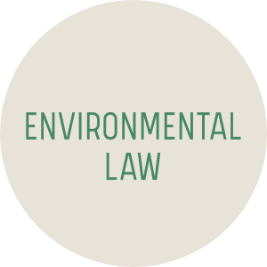 Assistant Chief Counsel | Department of Fish and Wildlife
Posted 10/11/2022

Link to posting & application: https://www.calcareers.ca.gov/CalHrPublic/Jobs/JobPosting.aspx?JobControlId=333303

This position will be a senior member of the California Department of Fish and Wildlife's (CDFW) highly collaborative and creative legal office comprised of natural resources, employment, contract, administrative, and water law legal professionals.This Assistant Chief Counsel position will supervise and direct a team of legal professionals working on natural resource law, with a heavy emphasis in water law. The position will also provide legal support to the Department on tribal issues, and mentor other CDFW attorneys doing the same. The Assistant Chief Counsel will provide legal guidance on the most complex and sensitive issues to CDFW's Director, deputy directors, branch chiefs, and other top-level management, and also will handle the highest level of communications with the Governor's Office, Natural Resources Agency and other, state, federal, and local government officials, the Legislature, and representatives of the Office of the Attorney General. As a member of the legal office's management team, this position will collaborate with the General Counsel and other Assistant Chief Counsels on office management, growth, and strategic planning to create the opportunities for all members of CDFW's office to thrive while providing the highest level of legal services to the client. A more detailed description of the position's duties is set forth in the duty statement.

In order to be eligible for this position, you must either be transfer eligible or take and pass the following exam:
Assistant Chief Counsel, https://www.calcareers.ca.gov/CalHrPublic/Exams/Bulletin.aspx?examCD=6PB37

Need help understanding the hiring process? We'd love to talk to you! Please contact careers@wildlife.ca.gov and include the Job Control number in the subject title.

You will find additional information about the job in the Duty Statement.
Assistant City Attorney I/II | The City of Ventura | Ventura
Posted 05/17/22

The Position

The beautiful, coastal City of Ventura has an immediate vacancy in its City Attorney's Office for the position of Assistant City Attorney I/II. This is an exciting opportunity to join a team dedicated to public service and working to positively impact the overall wellbeing of the City of Ventura and its citizens.  The Assistant City Attorney I/II works under general guidance and represents the City by providing a wide range of professional legal services, from routine to moderate complexity, in the areas of transactional/advisory legal services, with some litigation services.  This position may be filled at either level depending on qualifications. This Assistant City Attorney I/II will primarily serve in the transactional/advisory section and will work on a dynamic range of assignments.  As counsel for a full-service City, the Attorney's Office works in the areas of public works, parks, planning, police, fire, finance, water, wastewater, and other municipal affairs, all working from offices with stunning ocean views. The position will work with the City's Public Works Department, which is implementing an $850 million Capital Improvement Program with many exciting projects in the areas of transportation, stormwater, water, wastewater, and facilities.  The City is implementing innovative contract approaches, a potable water reuse program, a bridge replacement and freeway offramp relocation, a roadway extension and levee project, and several other exciting and impactful programs.  The position may also work with the City's Parks and Recreation and Fire Departments and assist with some litigation.  The Office has a very collegial atmosphere, collaborating to help accomplish the City's goals. Come join our team as we align our workforce to better serve our community together – they're counting on us! 

Transactional/Advisory Section
Attorneys in the Transactional/Advisory Section:

Provide and render legal advice to the City Council, members of City commissions, boards and committees and City staff on a wide range of municipal law issues including interpretation of the City Charter
Provide specific advice to all departments on requests for public records and compliance with subpoenas
Research legal issues and draft and review opinions, ordinances, resolutions, regulations, contracts, leases, deeds and other legal documents
Approve documents as to form and legality
Handle matters that range from routine to complex based on experience, expertise and demonstrated proficiency
May attend meetings of the City Council, Planning Commission or other City commissions, boards or committees as Legal Counsel or on a project-by-project basis
Provide guidance and/or supervision to lower-level attorney and support staff as assigned
Work as part of a transactional team that includes Assistant City Attorney I/II's and support staff
May serve as the assigned attorney to one or more City Departments and/or function areas
May recommend and supervise outside legal counsel.

Ideal Candidate

The ideal candidate will be a results-oriented individual who can work both individually and within a team environment. This candidate will be approachable to those who need guidance, and able to articulate their concerns and provide sound legal recommendations to customers at all levels within the organization. This person will possess excellent research, writing, and legal reasoning abilities and be capable of assuming independent responsibility of complex legal matters with limited supervision. This position is designated as "at will," serving at the pleasure of the City Attorney, and subject to discharge without cause or right of appeal.

City of Ventura

The City of Ventura is located just north of Los Angeles County and south of Santa Barbara County and is frequently considered one of America's most desirable places to live. The City is a full-service municipality that was founded in 1782, incorporated in 1866, and serves nearly 110,000 residents within its 32 square miles. With approximately 680 employees, the City is dedicated to delivering key services to our businesses, residents, and visitors to ensure Ventura remains a fiscally stable, economically vibrant, safe, clean, and desirable community. Locals and visitors enjoy Ventura's impressive park system that includes 32 parks and historic sites, and more than 800 acres of open green space. The City offers a remarkable year-round climate, friendly people, and a spectacular coastline. Ventura is an exciting location for a variety of outdoor activities such as biking, hiking, kayaking, paddle-boarding, sailing, surfing, whale watching and windsurfing. Other activities include the Channel Islands National Park, championship golf, world-class shopping, wine tours, and more. Learn more about the City of Ventura at www.CityofVentura.ca.gov

The Organization

The City of Ventura operates under the Council/ Manager form of government under a charter adopted by voters in 1934, with an elected seven-member City Council. This full-service municipality is supported by 11 major City departments: City Manager, City Attorney, Finance, Information Technology, Human Resources, Community Development, Parks & Recreation, Fire, Police, Public Works, and Ventura Water. The City's Adopted FY 2021/2022 Budget totals approximately $303.4 million. The City Council and the City Manager are dedicated to the highest standards of integrity, public service, and innovative approaches to governing. To learn more about the City of Ventura, please visit www.cityofventura.ca.gov and view the FY2021-22 Adopted Budget.

The Office of City Attorney

In accordance with the City Charter, the City Attorney is appointed by the City Council to act as the City's general counsel. The City Attorney provides a full range of legal services and manages outside special counsel. Among other things, the City Attorney is the chief legal advisor to the City Council, City Manager, all City departments, and all appointed boards and commissions. In addition, the City Attorney litigates both civil and criminal cases on the City's behalf. Currently, the City Attorney's Office includes six attorneys and three non-attorneys (City Attorney, two Senior Assistant City Attorneys, three Assistant City Attorneys, one paralegal, and two administrative support staff). The mission of the City Attorney's Office is to provide the highest quality legal services to elected and appointed officials and staff by rendering legal advice and opinions and drafting and reviewing contracts, ordinances, resolutions, and other documents needed to accomplish the City's policies and goals. The City Attorney's Office represents the City's legal interests before judicial and administrative agencies and prosecutes violations of the City Charter and Municipal Code.

Benefits and Additional Information

The City offers a total compensation package that includes both a generous salary and other benefits! Refer to the benefits tab on the job posting for more information. To be considered for this exciting opportunity, please complete an online City Job Application and supplemental questionnaire, and attach your resume/CV and cover letter by the filing deadline, Monday, June 6, 2022, at 5:30 p.m. For additional information on the duties and responsibilities of the position, refer to the job descriptions located on the City's Career Page at www.cityofventura.ca.gov/jobs or by clicking here Assistant City Attorney I/II. If you have questions about the recruitment process, please contact Bill Friedel at bfriedel@cityofventura.ca.gov. Minimum QualificationsAssistant City Attorney I: A combination of education, training and experience equivalent to graduation from an American Bar Association or State Bar of California accredited law school, and one year of practice is required. Depending upon assignment, prior municipal and/or litigation experience may be required. Assistant City Attorney II: A combination of education, training and experience equivalent to graduation from an American Bar Association or State Bar of California accredited law school, and three years of practice with a public agency or a private law firm that specializes in representing municipalities or other governmental bodies and/or specializes in governmental issues OR three years of practice in civil or criminal prosecutions is required. Prior municipal or public agency experience performing substantial public works or other transactional / advisory work with a private law firm on behalf of a public agency is desirable. License: Possession of or ability to obtain and maintain a valid California driver license is required.Certificate: Active membership in good standing with the State Bar of California is required.Selection ProcessSubmit an online City job application and supplemental questionnaire including your resume/CV and cover letter by the filing deadline at www.cityofventura.ca.gov/jobs. It is important that your City job application show all the relevant education, training, and experience you possess. Resumes, CVs and cover letters must be attached to your application but will not be accepted in lieu of a completed job application or supplemental questionnaire. Submitting an incomplete application or supplemental questionnaire, may disqualify you from further consideration in the recruitment process.

Application Filing Deadline: Applications and supplemental questions will be accepted until Monday, June 6, 2022, at 5:30 p.m.

Application Review Process: All applications and supplemental questionnaires submitted will be screened in relation to the criteria outlined in this job announcement. Candidates will be reviewed and only those candidates determined to be most qualified on the basis of experience, training and education, as submitted, will be invited to participate further in the selection process. Candidates will be notified about their status after the filing deadline.

Department Selection Interview: A select number of candidates will be invited to a qualifying panel interview process that is tentatively scheduled for the week of June 20, 2022. Select candidates will be notified of specifics after the filing deadline. Please note, given the current COVID-19 situation, initial panel interviews may be conducted via video teleconference. Selected applicants will be notified of specifics at the appropriate time. The department selection interviews will be scheduled promptly after the panel interview process is completed. The Eligibility List established for this classification may be used to fill other regular and temporary vacancies at the discretion of the City.