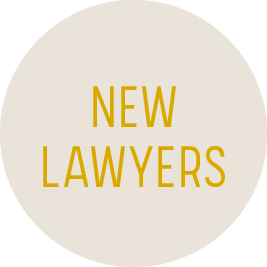 About the Award
The New Lawyers Section (NLS) annually confers the Jack Berman Award of Achievement. This award recognizes a new or young lawyer for distinguished service to the public, the judiciary, or the legal profession.
NLS established this prestigious award in 1992 in memory of Jack Berman. Mr. Berman was a young attorney who performed outstanding service to both the public and profession before he tragically died in a shooting in San Francisco. The Award honors his dedicated service to issues of concern to the profession, especially to its young lawyers.
The nomination period is now closed.
Award Criteria
Any active California attorney who is in their first 8 years of practice is eligible.
Award applications should describe a project or service to the public, the judiciary, and/or the legal profession. The project or service may—but need not be—pro bono.
The award recognizes a new or young lawyer for their individual achievements.
Past Award Recipients
2023 Award – Monica Valencia

Congratulations to the 2024 Jack Berman Award Winner Monica Valencia!

Monica Valencia is a lawyer, clinical professor, non-profit director, activist and artist. She is from Echo Park in Los Angeles, California and grew up in an undocumented immigrant family, and later – a mixed-status family.[1] Born to immigrant parents from Mexico, Monica very much grew up in an immigrant household as a first-generation Latina. As such, Spanish is her native language. Monica believes that her language and her culture are both important to her identity, but also to the ways in which she navigates her spaces in society. She is the first in her family to attend college, graduate, and receive higher education.

Monica enlisted in the U.S. Air Force after high school and received station assignments in the U.S., South Korea and Germany. She excelled in the military receiving numerous awards and spent six years in service of her country, traveling through Europe, Asia, and the U.S. Monica also graduated from the Pitsenbarger Airman Leadership School in Germany at Spangdahlem Air Base. Monica returned home to California with an honorable discharge at the rank of Staff Sergeant.

After the military, Monica graduated Magna Cum Laude with a B.A. in Sociology and a minor in Human Rights from the University of Southern California (USC) in Los Angeles, where she excelled academically and received numerous awards, scholarships and fellowships. As a McNair Scholar and Mellon Mays Fellow, she was able to design, conduct, & complete an Honors Thesis under the instruction of Dr. Pierrette Hondagneu-Sotelo and Dr. Jody Agius Vallejo. Monica spent a year and a half in the field conducting ethnographic research based on participant observation and in-depth interviews in an indigenous community in Oxnard, California. Monica successfully presented her research findings at numerous sociological conferences around the nation and coined the term "transnational prejudice." Monica graduated from USC having received one of the highest honors; the Order of the Laurel and the Palm, among other honors that celebrated her academic abilities.

Monica went on to study law and received her Juris Doctorate (J.D.) degree at the University of San Francisco School of Law. While at USF Law, she gained practical skills by interning and externing at various organizations including the Immigration Center for Women & Children, Justice Now, and the Immigration & Deportation Defense Clinic at USF Law. Monica taught Street Law to high school students in the Mission District of San Francisco, CA, and competed on the Asylum Moot Court Team at USF Law. She was also one of ten students selected to participate in the Keta Taylor Colby Death Penalty Project and was assigned to the Capitol Defenders Office in Jackson, Mississippi. Monica also volunteered at the U.S./Mexico border to assist asylum seekers with legal intakes and Know-Your-Rights presentations.

As a result of her dedication to the profession of law, she has been awarded several awards including the San Francisco Trial Lawyers Association Fellowship, the Equal Justice Works Public Interest Law Award, and the OneJustice Pro Bono Publico Gold Award two years in a row. Monica graduated from law school having received a public interest law certificate with high honors. At her graduation, Monica was also the recipient of the 2017 "Pursuit of Justice" award; which is awarded to one student from the graduating class.

While in law school, Monica founded the Dreamer Fund in 2016, a non-profit in San Francisco, California, in hopes of giving back to undocumented law students and her immigrant community. She is currently the co-executive director of the Dreamer Fund and she uses the Rebellious Lawyering model to work collectively and learn from the undocumented and immigrant communities to create social change and education equity. Monica was trained under the "Rebellious Lawyering" model by her mentor and professor, Bill Ong Hing, both as a law student and a Post-Bar Fellow at the Immigration & Deportation Defense Clinic at USF Law. She continued her training with Prof. Bill Ong Hing, Esq. and Prof. Jacqueline Brown Scott, Esq. at the clinic for three years.

Monica considers herself a Rebellious Lawyer, rather than a traditional lawyer, a term coined by Prof. Gerald Lopez, Esq. from UCLA. Not only does she practice law as a Rebellious Lawyer and teaches her staff to practice under this model, but she also teaches her law students under this model at Golden Gate University. Monica is the Immigration Clinic Co-Director and adjunct professor at Golden Gate University School of Law in San Francisco, California.

Today, Monica is also the Managing Attorney for the Removal Defense Unit & Student Legal Services Department at the Coalition for Humane Immigrant Rights in Los Angeles (CHIRLA) in Los Angeles, California. Monica manages two distinct legal services teams that provide effective and intentional legal services to college students in both Southern and Northern California at the community college and Cal State University levels. As a defender, she also provides superb legal services to asylum seekers who are fleeing systemic persecution and violence around the world – with a focus on LGBTQ persecution and violence against women.

[1] Mixed-Status families refers to growing up in a family where members of your family having different immigration status.
2022 Award – Deeva Shah

Ms. Shah is an associate attorney at the Keker, Van Nest & Peters LLP ("KVP") representing clients in all facets of commercial litigation, including intellectual property, legal malpractice, and contract disputes.

In the face of significant professional risk, Ms. Shah has dedicated the last five years to advocating for reforms in one of our nation's oldest, most revered institutions and the cornerstone of our democracy, the federal judicial system. Shortly into Deeva's clerkship at the U.S. District Court for the Central District of California, two female colleagues shared with her that they had experienced sexual harassment on the job.

Their stories moved Ms. Shah to co-found Law Clerks for Workplace Accountability, an organization whose mission is to ensure that the federal judiciary provides a safe workplace environment, free of harassment, for all employees. She has spoken at panels all over the country on these issues and is regarded as a thought leader in the space. In February 2020, Ms. Shah testified to the House Judiciary Committee about the conditions in the federal courts that make harassment possible, and explained why the existing mechanisms are not adequate to prevent or remedy misconduct that occurs.

Ms. Shah earned her J.D. from the University of Michigan Law School and B.A. in political and social thought from the University of Virginia. Ms. Shah is a first-generation college student originally from Virginia Beach, Virginia. Ms. Shah stated that she was humbled and honored to receive NLS' 2022 award. Ms. Shah believes that "aside from bringing attention to reform efforts in the federal judicial system, the Jack Berman Award highlights to the importance of diversity in the judiciary and in our profession."
2021 Award – Gilberto Vera

The recipient of the 2021 Jack Berman Award of Achievement is Gilberto Vera.

Mr. Vera is a Senior Attorney at the Legal Aid Society of San Diego where he manages a staff of four attorneys, two advocates, and one case manager on the housing team. Before the start of the pandemic, Mr. Vera's practice focused on unlawful detainer defense, representing families facing housing insecurity. At the start of 2020 and through 2021, Mr. Vera transitioned his practice to address COVID-19 and the ensuing economic impact and housing crisis. Throughout the COVID-19 pandemic, Mr. Vera connected residents to rental assistance, legal representation, and bilingual access to eviction moratorium information that proved invaluable to 1,466 individual households in San Diego County. In addition to direct work with clients, Mr. Vera led trainings in English and Spanish on various local, state, and federal eviction moratoria, and became a sought-after subject matter expert on new legislation by elected officials.

Mr. Vera holds a bachelor's degree from the University of California, Berkeley and a law degree from Loyola Law School, Los Angeles. A first generation Mexican-American, Mr. Vera is a South San Diego native and has dedicated his career to public service with the mantra "to give his community a voice."
2020 Award – Mayra Joachin

The recipient of the 2020 Jack Berman Award of Achievement is Mayra Joachin.

NLS annually confers the Jack Berman Award of Achievement to recognize a new or young California lawyer within their first eight years of practice for distinguished service to the public, the judiciary, or the legal profession. We had an outstanding pool of nominees this year, and we would like to recognize and thank everyone who took the time to send in submissions

More about Mayra Joachin

Mayra Joachin focuses on advancing the rights of low-income immigrants through impact litigation, direct work with affected individuals, administrative advocacy, and technical assistance. Her passion for immigrants' rights stems from her experiences as a Salvadoran immigrant.

Her main areas of work involve expanding immigrants' access to status and crucial services, including access to health care and to public utilities, for all individuals regardless of race, status, or national origin. Ms. Joachin has appeared as counsel on several cases, including: Batalla Vidal v. Wolf, a lawsuit challenging the DACA rescission which resulted in the Supreme Court setting aside the 2017 Duke Memorandum that ended DACA, allowing hundreds of thousands of DACA recipients to continue to apply for protection for deportation and work authorization; GA State Conference of the NAACP v. LaGrange, a lawsuit in Georgia challenging two discriminatory utility policies that, after obtaining a favorable decision by the Eleventh Circuit, resulted in the Circuit recognizing fair housing act claims for individuals who are discriminated against after they acquire housing; and La Clinica v. Trump, the first lawsuit on behalf of organizations challenging the Trump Administration's public charge regulation and which is currently before a district court.

Ms. Joachin holds a bachelor's degree from the University of California, Los Angeles, and a J.D. from Columbia Law School.
2019 Award – Rose Carmen Goldberg

The recipient of the 2019 Jack Berman Award of Achievement is Rose Carmen Goldberg.

Rose Carmen Goldberg founded a Medical-Legal Partnership for homeless and low-income veterans at the Oakland Vet Center. The partnership integrates legal services and mental health treatment. It is the first legal partnership at a Department of Veterans Affairs Vet Center in the country. The partnership serves veterans who were kicked out of the military with an other-than-honorable discharge consequent to combat PTSD or sexual assault. Rose launched the partnership as a Skadden Fellow and continued to grow it as a Supervising Staff Attorney at Swords to Plowshares, a veterans rights organization in San Francisco.

Currently Rose now works to protect the consumer rights of service members and veterans as a Deputy Attorney General in the Office of the California Attorney General. Rose is also a Lecturer at Berkeley Law School, where she is teaching a course on how lawyers and doctors can collaborate to better serve vulnerable populations. She is the Vice Chair of the California Lawyers Association Litigation Section's Veterans and Military Affairs Committee. Rose has written on veterans issues in the Wall Street Journal, Washington Post, Slate, and Harvard Law & Policy Review.

Rose clerked for the Honorable Theodore A. McKee, Chief Judge of the U.S. Court of Appeals for the Third Circuit. Her work background includes several years of health policy at the U.S. Department of Health and Human Services, where she was nominated to serve on the Health Reform Evaluation Committee. She also worked for the U.S. Senate Judiciary Committee and at the White House on Native American affairs.

Rose has a J.D. from Yale Law School, where she advocated for reform of the Department of Veterans Affairs' evidentiary standards for military sexual trauma claims as a member of the Veterans Legal Services Clinic. Prior to law school, Rose graduated from Columbia University with a Masters in Public Policy and Administration. She received her B.A. from St. John's College's "great books" program in New Mexico.
2018 Award – Panida Rzonca

The recipient of the 2018 Jack Berman Award of Achievement is Panida Rzonca.

Ms. Rzonca works for the Thai Community Development Center (Thai CDC), a nonprofit organization whose mission is "to advance the social and economic well-being of low and moderate income Thais and other ethnic communities in the greater Los Angeles area through a broad and comprehensive community development strategy including human rights advocacy, affordable housing, access to healthcare, promotion of small businesses, neighborhood empowerment, and social enterprises." Thai CDC's Slavery Eradication and Rights Initiative (SERI) Project assists Thai human trafficking victims by providing an immediate response team that arranges shelter, food, clothing, medical care, and legal counsel.

As the lead attorney for the Thai Community Development Center's anti-human trafficking programs, in 2017, Ms. Rzonca worked on the largest transnational sex trafficking case in the U.S. involving hundreds of Thai victims. She represented 14 clients from this case directly and continues to coordinate with new victims that come forward as victims of the same sex trafficking enterprise.

The Award Committee selected Ms. Rzonca for her work in 2017, but also because her commitment to her cause. She has advocated for human trafficking victims in immigration and criminal settings for the past 10 years.
2017 Award – Douglas A. Smith

The recipient of the 2017 Jack Berman Award of Achievement is Douglas A. Smith.

We are thrilled to recognize Douglas A. Smith with the 2017 Jack Berman Award of Achievement. Mr. Smith, a Litigation Associate at Skadden, Arps, Slate, Meagher & Flom LLP in Los Angeles, performed varied and deep pro bono service in 2016. From 2,700 hours of casework last year, Mr. Smith provided over 900 hours of volunteer representation and leadership in cases seeking safety and legal fairness for our state's immigrants, consumers, animals, and others.

Mr. Smith has brought fairness to our fraught immigration system in the class action case Hernandez v. Sessions. Co-counseling with the ACLU of Southern California, he argued that the government should consider ability to pay and nonmonetary conditions of release when setting bonds for thousands of detainees whose cases reside in the Central District of California. The Court has since enjoined the government, determining that its policies or practices likely violate the Constitution.

He also fought for the safety of his client from El Salvador. In Gonzalez-Beltran v. Lynch, Mr. Smith filed an opening brief in the Ninth Circuit Court of Appeals, seeking withholding of removal under the Immigration and Nationality Act and Convention against Torture. Notwithstanding his client's challenging previous conviction, the federal government declined to file an answering brief and encouraged the Ninth Circuit to remand the case.

Last year, Mr. Smith upheld justice for Orange County consumers and decreased the likelihood of harm to its animals. Working with the Animal Legal Defense Fund ("ALDF"), he defended an injunction against a pet store that was selling unhealthy puppies and misleading its customers. This case involved substantial class action and settlement work for which he provided hundreds of pro bonohours and received ALDF's 2016 Advancement in Animal Law Pro Bono Achievement Award.

NLS enormously thanks Mr. Smith for advancing justice, pro bono publico, and on behalf of those who are most vulnerable. Additionally, NLS commends Skadden for supporting Mr. Smith in his service to the community. At Skadden, Mr. Smith has litigated antitrust, securities, trade secret, advertising, and tax matters, among others. He is a graduate of William & Mary Law School.
2016 Award – Elizabeth Balassone

The recipient of the 2016 Jack Berman Award of Achievement is Elizabeth Balassone whose commitment to pro bono service has upheld the civil rights and dignity of persons with disabilities and immigrants.

Ms. Balassone is a litigation associate in Morrison & Forester's San Francisco office. Her practice focuses on complex civil litigation, with an emphasis on the defense of class actions involving breach of contract, unfair competition, privacy laws, business torts, and lending and securities laws.

In 2015, in addition to her full time private practice, Ms. Balassone dedicated more than 700 hours to pro bono service.

In 2014, Ms. Balassone served as a leader on the litigation team in Hart v. Colvin, a class action lawsuit against the Social Security Administration challenging its reliance on medical reports provided by a now disqualified physician examiner. Ms. Balassone's clients were denied disability benefits based on an examination and subsequent report from a doctor who was grossly deficient. For many of her clients, the denial of disability benefits represents a grave hardship and affects their ability to afford food and other basic life necessities. This significant case seeks to provide relief for individuals who were subjected to a tainted process that determined their eligibility for benefits.

In every way, Ms. Balassone has been a relentless advocate and leader on the litigation team. Ms. Balassone defeated a motion to dismiss, certified the class, and negotiated a settlement in principle which, if approved, could benefit thousands of people with disabilities and improve the Social Security Administration's disability adjudication process.

Despite her substantial commitment in the Hart litigation, Ms. Balassone's commitment to serving vulnerable groups continued. She also filed a claim in 2014 against a Border Patrol agent for killing a teenager. That same year she secured asylum for a person from China who self identifies as gay. Currently, Ms. Balssone is providing pro bono representation to individuals suffering from inadequate conditions of detention in U.S. Custom and Border Protection facilities within the Tucson Sector of the United States Border Patrol. Ms. Balassone has been a tireless volunteer advocate for wide ranging and worthy causes and has obtained deeply impactful results.

Ms. Balassone graduated from Stanford Law School, where she was managing editor of the Stanford Law & Policy Review. During law school, she externed for the Organized Crime and Drug Enforcement Task Force of the United States Attorney's Office in San Francisco. Prior to law school, she worked for Court Appointed Special Advocates and interned for Judge Katherine Lucero of Santa Clara County. She received her B.A. degree from Brown University with a double major in psychology and sociology. She was captain of the Varsity Women's Water Polo team and a Division I All-American (Honorable Mention) and Academic All-American.

Ms. Balassone's pro bono service is by all accounts exemplary and, for her clients, potentially life changing. Her commitment to securing civil and human rights for vulnerable and marginalized groups makes her a deserving recipient of this year's Jack Berman Award.
2015 Award – Bryant Yang

The recipient of the 2015 Jack Berman Award of Achievement is Bryant Y. Yang, who is incredibly devoted to pro bono work and community service, both individually and through his practice at Irell & Manella LLP in Los Angeles.

A 2007 graduate of U.C. Berkeley School of Law, Mr. Yang served as a judicial law clerk for the Honorable Barry G. Silverman, Circuit Judge for the Ninth Circuit Court of Appeals, and the Honorable S. James Otero, District Judge for the Central District of California. He previously tried misdemeanor cases for terrorist threats, child endangerment, petty theft, and unlawful use of a controlled substance as a Special Prosecutor for the City of Burbank.

In 2012, Mr. Yang joined Irell & Manella LLP, where he has committed hundreds of hours to pro bono work. In 2014, Mr. Yang devoted approximately 150 hours to representing Mr. Edel Gonzalez, who is believed to be the youngest juvenile offender to have been sentenced to life without the possibility of parole in Orange County's history. On behalf of Mr. Gonzalez, Mr. Yang obtained the first ever recall and resentencing of an inmate under Senate Bill 9, the California Fair Sentencing for Youth Act. As a result of Mr. Yang's work, Mr. Gonzalez was paroled after serving twenty-four (24) years in prison.

Also, in partnership with the Western Center on Law and Poverty, Mr. Yang devoted approximately 100 hours of pro bono work to representing homeless and soon-to-be-homeless residents of Kern County in a lawsuit seeking to enjoin the County from denying general assistance. While the lawsuit has not yet resolved, as a result of this impact litigation, Kern County has increased general assistance funding and improved access for qualified residents.

Through Bet Tzedek Legal Services, Mr. Yang spent numerous hours of pro bono work representing two garment workers before the California Labor Commissioner against their former employer. The clients had been denied minimum wage and overtime pay. In May 2014, the Division of Labor Standards Enforcement awarded the two clients $81,370.73 in wages, damages and reasonable attorneys' fees.

Mr. Yang's community service through bar associations and non-profits is equally impressive. Last year, Mr. Yang created the Los Angeles Intellectual Property Law Association's Diversity Fellowship. The fellowship gives a diverse law school student an opportunity to work for an in-house legal department. He also worked to secure funding and persuaded Honda Patents & Technologies North America, LLC to host the inaugural fellow. In 2014, Mr. Yang also developed a 3L Bar Stipend for the Asian Pacific American Bar Association ("APABA") of Los Angeles County, which covers the cost for a bar study program for a law school graduate interested in pursuing public interest law. While a member of the Board of Directors from 2008 to 2011 for OCA-Greater Los Angeles Chapter (formerly known as Organization of Chinese Americans), he created a naturalization grant that helps pay the fees for a legal permanent resident to become a United States citizen. For close to a decade, Mr. Yang has helped run the Jeff Sein Kwan Yang Memorial Scholarship, which supports immigrants and children of immigrants in their pursuit of higher education.

Mr. Yang is currently the President-Elect of APABA, and has served on the State Bar's Civil Justice Strategies Task Force. He is Vice Chair of the State Bar Committee on Administration of Justice, and a member of the American Bar Association's Legal Opportunity Scholarship Committee and the Los Angeles County Bar Association's State Appellate Judicial Evaluation Committee.

Mr. Yang's service, leadership, energy, and results on behalf of those he represents are truly outstanding and worthy of recognition as the recipient of the 2015 Jack Berman Award of Achievement.
2014 Award – Aaron J. Fischer

The recipient of the 2014 Jack Berman Award of Achievement is Aaron J. Fischer, whois devoted to the rights of prisoners and of people with disabilities, both individually and through his practice at Rosen Bien Galvan & Grunfeld.

A 2006 graduate of Columbia Law School, Mr. Fischer began his legal career as a Skadden Fellow at the Children's Law Center in Washington, D.C., where he advocated on behalf of children with disabilities and serious medical needs to secure appropriate special education services, safe housing, and public services. He then served as a law clerk for two federal judges, first the Hon. Jack B. Weinstein in the Eastern District of New York, followed by the Hon. Kimba M. Wood in the Southern District of New York.

In 2010, Mr. Fischer joined Rosen Bien Galvan & Grunfeld in San Francisco where he currently practices constitutional and civil rights, commercial and other complex litigation, and employment law. Mr. Fischer's commitment to the constitutional and civil rights of individuals and to integrity in the legal profession has established him as a respected member of the legal community and an outstanding litigator. His recent work has included litigation to improve conditions for California's prisoners with mental illness, and community advocacy to protect the rights of individuals living with diabetes.

In 2013, Mr. Fischer was a key member of a litigation team that successfully fought to protect the rights of a class of California prisoners with mental illness to humane conditions, adequate mental health treatment, and relief from the toxic effects of prison overcrowding. See Coleman v. Brown, 938 F. Supp. 2d 955 (E.D. Cal. 2013) (ongoing constitutional violations require continuation of federal orders); Coleman v. Brown, 922 F. Supp. 2d. 1004 (E.D. Cal. 2013) (enforcement of prison overcrowding orders). The Coleman court held that detention in California's solitary confinement units presents significant risks for prisoners with mental illness, including suicide. The court ordered the removal of the most vulnerable prisoners from solitary confinement, reform of the state's use-of-force policies, and an end to the practice of placing prisoners with mental illness in solitary confinement for non-disciplinary reasons, such as administrative convenience.

Personal experience has deeply influenced Mr. Fischer's advocacy work. Having been diagnosed with Type 1 diabetes at age 19, he recognized that many Californians with diabetes still face unfair obstacles to full participation and opportunity at work, in school, and in the community. Recognizing a need that was not being met, he founded the Bay Area Diabetes Legal Advocacy Committee, a partnership with the American Diabetes Association. He presents regularly on the rights of people with diabetes, and has assisted multiple clients in obtaining meaningful remedies for diabetes-related discrimination.

Mr. Fischer has also provided pro bono legal assistance in support of diabetes advocates' legal victory in ANA v Torlakson (57 Cal.4th 570), assisting families of children with diabetes to receive the care they need to be safe and successful at school. His efforts on behalf of individuals with diabetes were highlighted in the July 2014 issue of Diabetes Forecast.
2013 Award – Melissa A. Tyner

As a 2006 graduate of the University of California, Santa Cruz, and a 2009 graduate of Whittier Law School, Ms. Melissa A. Tyner has devoted herself to issues affecting veterans and people with disabilities. She was nominated for the Jack Berman Award of Achievement for her work on behalf of female homeless veterans as a Senior Staff Attorney for the Los Angeles-based Inner City Law Center. Melissa's public service accomplishments as a young lawyer, and particularly her substantial and impressive achievements in 2012 in serving Veterans, make her an outstanding twentieth anniversary year honoree of the Jack Berman Award of Achievement for Distinguished Service to the Profession and the Public.

The dearth of legal services for low-income and homeless Veterans is especially troubling because legal services are often essential to removing barriers to obtaining or retaining permanent housing, receiving needed healthcare, increasing income and opening doors to employment. Nationwide data show a veteran's likelihood of success with claims for VA healthcare and other benefits increases dramatically when they are represented by an attorney. Ms. Tyner has impressively and effectively addressed this growing need for legal representation of Veterans.

In August of 2009, Ms. Tyner founded the the first legal clinic in the nation to provide legal aid to homeless female veterans at Inner City Law Center. ICLC is a nonprofit law firm focused on combating slum housing, preventing homelessness, and aiding homeless Veterans.ICLC provides a wide variety of legal services focused mainly on housing and homelessness to low-income individuals and families. ICLC employs a staff of 40 including 20 attorneys and remain the only provider of legal services on Skid Row.

Ms.Tyner's practice focuses on disability rights and disability benefits law. In January of 2012 she was promoted to Senior Staff Attorney at ICLC. In this role, Ms. Tyner has also expanded ICLC practice to include other areas of law relevant to disabled Veterans including discharge upgrades, expungement of minor criminal offenses, ticket clearing, and various other matters.

To date, under Ms. Tyner's supervision, the ICLC Homeless Veterans Project secured more than $1.3 million in retroactive benefits for veterans. Ms. Tyner leads monthly legal clinics for veterans at five area homeless shelters. ICLC has served as a national model for providing veteran services. Ms. Tyner has also partnered with medical service providers and homeless shelters to provide legal services and she has reached out to law firms to leverage the talent and resources of attorneys to help secure more benefits for veterans. Ms. Tyner's work has been featured in the New York Times, CNN, National Public Radio, and several other media outlets.

Melissa demonstrates distinguished service to the profession and the public through her dedicated advocacy on behalf of disabled and homeless Veterans. Driven by the ICLC principal that ''each person should be treated with dignity and respect, Ms. Tyner works for long term, positive and meaningful change." Ms. Tyner's service, dedication, expertise, energy and results on behalf of one of the most vulnerable and deserving populations is truly outstanding and worthy of recognition as the recipient of the 2013 Jack Berman Award of Achievement.
2012 Award – Ana de Alba

We're pleased to have presented 2012 Jack Berman Award of Achievement to Ana de Alba.

To say Ana de Alba is zealous about workers' rights is an understatement. Starting at the age of six, Ana spent her summers toiling alongside her family picking tomatoes in California's Central Valley. When she and other field workers complained about the grimy, brackish water provided in the fields that summer, they were threatened with a raid from Immigration and Naturalization Services. Understandably, no one dared complain about the water again. A few years later when she was nine, Ana's mother spent an entire summer working on a cucumber farm while being promised she would be paid "next week." Unfortunately for Ana's family, "next week" never came.

Because Ana was so indignant about this maltreatment, her oldest brother, whose wisdom belied his age, encouraged her to become an attorney to fight for the rights of other workers. With the single-mindedness of a child, Ana did just that. She excelled academically and graduated from UC Berkeley and UC Berkeley School of Law, Boalt Hall. Ana then returned to the Central Valley to begin her legal career at Lang, Richert & Patch. Although she has only been practicing for five years, Ana has already made her mark in the pro bono community. Locally, she serves on the Board of Directors for Central California Legal Services, Inc. ("CCLS") and is a member of the Fresno County Bar Association's Pro Bono Services Section. In 2009 she was appointed to a three year term on the California State Bar Standing Committee for the Delivery of Legal Services and in 2010 she joined the California State Bar Pro Bono Coordination Committee.

In addition to sitting on committees, Ana has taken a leadership role in designing and implementing the Central Valley Pro Bono Challenge, launched in 2009 by then California Supreme Court Justice Ronald George. The Challenge encourages attorneys in the Central Valley to provide pro bono assistance to the underserved. Most recently, Ana has served as a driving force behind the Workers' Rights Clinic in Fresno. The Clinic is sponsored by CCLS, Legal Aid Society – Employment Law Center, and the Consulate of Mexico in Fresno. It is the largest project Ana has spearheaded to date and is one that she hopes will change the landscape of pro bono in the Central Valley. The Clinic assists low-wage workers every month with a myriad of employment issues. In addition to meeting the demands of raising a family and being an associate with billable hour requirements, Ana still fervently takes part in weekly telephone conferences, numerous meetings, and several television and radio appearances to promote the Clinic.

"I could not have accomplished any of this without the support of my family, law firm, and the mentorship of some of its most senior partners," she says. "The collaborations that I have been able to form with local organizations are a direct result of the goodwill Lang, Richert & Patch has built in the legal community. I am honored to be able to utilize that to try to make justice more accessible for all."
2011 Award – Emily Arnold-Fernandez

This article originally appeared in the California Bar Journal in October 2011.

Helping refugees, worldwide, is a young lawyer's calling

By Diane Curtis
Staff Writer

These statistics are front and center on the Asylum Access website:

The average time spent in a refugee camp is 17 years.
Most refugees are denied the right to work and provide for their families.
Half of all refugees are children.
126 countries have signed the Refugee Convention but refuse to honor it.
Developing countries are host to four-fifths of the world's refugees.

Emily Arnold-Fernandez once assumed that some organization or agency was watching over the world's refugees to make sure they were getting the rights to which they are entitled under international law. But an experience working on refugee rights in Egypt after her first year of law school demonstrated otherwise. Many deserving refugees were not even getting refugee status. Even those with refugee status were getting little beyond emergency food and shelter in camps. When the urgency of a refugee movement dissipated and the TV cameras went home, refugees were left to languish in tent camps. The prospect of getting a job, sending children to school, opening a bank account ― rights written into international law and enjoyed by the rest of society ― typically amounted to a pipe dream.

Rather than just lament the problem, Arnold-Fernandez decided to do something. After law school and some years working in civil rights law and for a nonprofit organization, she founded Asylum Access, a San Francisco-based nonprofit that has enlisted volunteer lawyers and helped more than 7,000 refugees in Asia, Africa and Latin America in the five years of its existence.

For her work, Arnold-Fernandez, 34, is the recipient of the 2011 Jack Berman Award of Achievement for Distinguished Service to the Profession and the Public. Named after a young lawyer killed in a shooting spree at a San Francisco law office in 1993, the award honors a lawyer who is in the first five years of active State Bar membership or under age 36 who has provided outstanding service to the legal profession and public and demonstrated dedication to issues of concern to new and young lawyers.

"I'm very, very honored," Arnold-Fernandez said in an interview, adding that her work "is not an individual endeavor. It's not something I can do alone."

A graduate of Georgetown Law Center, Arnold-Fernandez' interest in human rights started early. She was on her high school's Amnesty International board, "my first introduction into human rights advocacy." It was when she went to Egypt that "I became aware of massive violations of refugee human rights . . . I had an idea that rights would be respected, but unfortunately that isn't the case."

Her first experience was with a Liberian refugee who fled his country after he was abducted and forced to fight as a child soldier. The young man was initially denied refugee status, but Arnold-Fernandez "sweat blood" and got him the refugee status he deserved and he eventually settled in the United States ― a rare occurrence, she notes. Only 1 percent of refugees ever end up in the U.S., Canada or Australia. "I saw the profound impact of volunteer legal representation on the lives of refugees ― and the potential for a revolutionary model of legal aid," she has said of her experience.

Before founding Asylum Access, Arnold-Fernandez litigated civil rights claims in private practice and with Equal Rights Advocates, where she was part of the legal team in the landmark gender discrimination case against WalMart. She has received numerous honors, including being named by the Dalai Lama as one of 50 "Unsung Heroes of Compassion" from around the world, honored as Pomona College's Inspirational Young Alumna and she is a recipient of the prestigious Echoing Green fellowship.

As CEO of Asylum Access, Arnold-Fernandez is working to change regional laws to give more teeth to international law. Ecuador has been a particular success story and has rewritten its constitution to give more rights to refugees. She also has been pushing the Office of the United Nations High Commissioner for Refugees to follow their own rules. "They've had some really serious due process problems," including not giving refugees reasons for denial of asylum. Arnold-Fernandez credits the office with showing some improvement, however.

Arnold-Fernandez also oversees a growing number of projects around the world. Seventy-five percent of the work of the volunteer force of lawyers involves getting refugee status. "If you don't have legal status, you can't make a complaint to a government," she says. Once refugee status is achieved, volunteers try to work informally at first to obtain other rights. For example, if a client has taken his child to school but been rebuffed by the headmaster because the child doesn't have a birth certificate, the Asylum Access lawyer will meet with the headmaster to explain international law. If that doesn't work, the lawyer may go to an administrative court. Other issues involve refugees, who Arnold-Fernandez calls "forced immigrants," not being paid for their work. If an unofficial talk with the lawyer doesn't work, the lawyer can take the case to a labor board, as has been done successfully in Ecuador.

Refugees also are being trained to do their own advocacy. Many do not know what rights they have, she says. To get an idea what refugees feel like, she instructs, imagine that one day you're told the authorities are coming to kill you and you must leave the U.S. tonight. You go to the nearest border, Mexico, and you don't speak Spanish, yet you're supposed to explain in Spanish why you qualify for refugee status under the 1951 Geneva Conventions.

"For half a century, international law has given refugees the rights to live safely, seek employment, send children to school and rebuild their lives," Arnold-Fernandez says. "But those rights are meaningless unless they are respected on the ground. Asylum Access provides a rare opportunity to fill a gaping hole in our human rights system ― by making refugee rights a reality for real people."
2010 Award – Sonia R. Fernandes

Sonia R. Fernandes' wide ranging creative and effective advocacy in 2009 on behalf of vulnerable children and women was productive and noteworthy for rendering outstanding service to both the community and the profession.

Sonia is Staff Counsel for the State of California, Department of Managed Health Care, where she serves the public interest ensuring that enrollees get the health care they need. She investigates and litigates matters involving health plans and the requirements of managed health care laws, ensuring quality, and continuity of care for enrollees, and challenges the improper denial of medically necessary treatment. In addition, Sonia oversees investigations into the deceptive marketing practices of discount medical plans which masquerade as health insurance, and as team leader, spearheads the Department's prosecution of unlicensed discount health card purveyors, some of which target the minority and low income communities.

Sonia identified and prosecuted a novel and complicated matter involving a pattern and practice of improper denial of a diagnostic test and tool used to guide treatment of patients with breast cancer. Sonia's investigation against one of California's largest health plans resulted in the health plan revising its medical policy to cover the test, and retroactively paying approximately $470,000 in denied claims. Sonia's findings contributed substantially to providing the underpinnings of a 2009 settlement in which the plan agreed to pay an administrative penalty of $2.5 million, and also agreed to significant changes in its future operations.

In the community, Sonia's work to protect women and children spans multiple organizations and projects. As a board member of Women Lawyers of Sacramento (WLS), Sonia played a major role in creating the Ad Hoc Child Protection Committee and has chaired it since its inception in 2008. She has been instrumental in the Committee's success in raising awareness of two significant issues impacting women and children in that community; human trafficking and sexual exploitation of children and protecting children in the foster care system.

In the area of human trafficking, Sonia focused on educating the legal community about this growing problem and creating a network of attorneys to assist trafficking survivors. In April 2009, Sonia was the primary force in organizing a training on legal remedies for human trafficking victims. In September 2009, WLS co-sponsored a six-hour training session by the Coalition to Abolish Slavery & Trafficking The committee made its first "match" when it was contacted by Sacramento Rescue and Restore Coalition in need of a Spanish-speaking attorney to represent a human trafficking victim. Sonia's efforts have laid the groundwork for an effective network of advocates providing assistance to this vulnerable population. In the area of child protection, Sonia focused the Committee on raising awareness of the continued issues within Sacramento County Child Protection Services (CPS) and on providing aid to children in the foster care system. Sonia drafted an open letter from WLS to the Sacramento County Board of Supervisors urging the Board to take immediate action implementing the recommendations of the independent review board hired to investigate CPS following several recent deaths of children within the foster care system. The Board of Supervisors initially stated they would not take action on the recommendations within the report for 90 days. As a result of WLS' letter, bolstered by the efforts of other organizations, the Board of Supervisors lifted their self-imposed stay and instead immediately reviewed the independent report and began implementing changes within CPS.

Sonia's interest in improving outcomes for children in foster care was demonstrated early in her career, as a Staff Attorney at Sacramento Child Advocates, Inc. (SCA). Since joining SCA's advisory board in August 2008, she helped increase SCA's visibility in the legal community, and has brought the talents of Women Lawyers of Sacramento to SCA's aid. In addition, Sonia drafted resolutions addressing the needs of teen parents in foster care, consistent with legislative findings that young parents in foster care need additional support.

Sonia serves on My Sister's House advisory board, and volunteers monthly in their legal clinic assisting victims of domestic violence. She guides these victims with compassion as she prepares their documents for restraining orders and other family law matters, and assists victims as they prepare for their court appearances.

In 2009, Sonia also served as Director-Elect of the Operation Protect and Defend (OPD) Events Committee. OPD educates high school students about the importance of our Constitution and the civil rights and liberties it guarantees. Sonia has dedicated her own time and energies to integrating and educating underprivileged high school students through this program.

Whether it is her work as a board member of SCA, WLS, My Sister's House, OPD, or her work with the Asian Pacific and South Asian Bar Associations in which she mentors law students on the importance of public service, Sonia embodies a clear way of life in which she takes every opportunity to protect those who cannot protect themselves.
Recipients before 2010 include:
2009 Award – Heather McGunigle
2008 Award – Natalie Prescott
2007Award – Jorge Aguilar II
2006 Award – Christine A. Hayashi
2005 Award – Seth D. Levy
2004 Award – Margaret Adams
2003 Award – Eric Lifschitz
2002 Award – Tracie L. Brown
2001 Award – Phillip Scott Campbell
2000 Award – Thomas Saenz
1999 Award – Anthony E. Kalikas
See More Under Jack Berman Award of Achievement