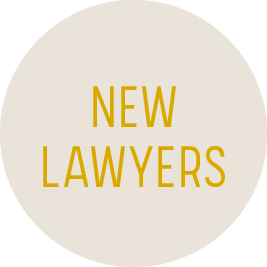 Webinars
Our webinars are crafted to assist with each individual's success during their initial years in practice. Frequent topics include tips on how to navigate personalities, law firm culture, pitfalls of practice and other ethics issues to be aware of, balancing the practice of law with the business of law, and wellness.
See all webinars at here.
OnDemand CLE and Podcasts
Our catalog includes programs put on by the New Lawyers Section and the various Sections which are particularly valuable to a new practitioner.
A number of our programs are available in our online MCLE catalog as "on demand" CLE or podcasts. The programs offer participatory CLE credit, accessible whenever is most convenient to you. Once purchased, you have access to the program for three months.
You can also search the general OnlineCLE catalog for programs offering credit in Legal Ethics, Elimination of Bias, Competency Issues, courses offering Legal Specialization credit, and courses in various areas of practice.
Self-Study MCLE Articles
In addition to on demand online CLE and podcasts, we have also created low-cost MCLE self-study articles.
Recent self-study articles:
CLA EDUCATION
For more information on all education offered by CLA, including our free MCLE of the month, click here.