Meet Criminal Law Section Executive Committee Member Eddie A. Jauregui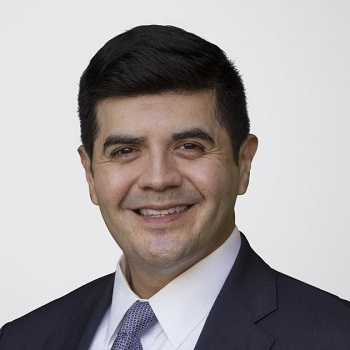 Eddie A. Jauregui is a litigation partner at Holland & Knight in Los Angeles, where he is a member of the firm's white collar defense and investigations team. Prior to joining Holland & Knight, Eddie served as an Assistant United States Attorney (AUSA) in the Central District of California from 2014-2020. During his tenure as a federal prosecutor, Eddie prosecuted a number of complex fraud and public corruption cases, including the landmark prosecutions of former Los Angeles County Sheriff Lee Baca and Undersheriff Paul Tanaka for obstruction of justice in connection with a federal civil rights investigation of the LA County jails. For his role in these prosecutions, Mr. Jauregui was awarded a California Lawyer of the Year Award (CLAY) in 2018, as well as a Special Recognition Award from the Los Angeles County Bar Association. After serving in the US Attorney's Office's Major Frauds Section for several years, Eddie was promoted to Deputy Chief of the General Crimes Section, where he trained and supervised new prosecutors handling all types of federal criminal cases. Before entering government service, Eddie was a litigator at two international law firms in New York.
In addition to serving on the Criminal Law Section's Executive Committee, Eddie is a member of the CLA's Federal Courts Committee, the ABA White Collar Crime Committee of Southern California (where he is a program co-chair), and the Hispanic National Bar Association.
Eddie is a 2007 graduate of Columbia Law School, where he was a Harlan Fiske Stone Scholar and recipient of the Valentin Wertheimer and Allen Morrow Prizes. In law school, Eddie served as an extern to then-judge Sonia Sotomayor of the Second Circuit Court of Appeals and upon graduating, he served as a law clerk to the Hon. Jan E. DuBois of the United States District Court for the Eastern District of Pennsylvania.
Eddie received a master's degree in public policy from Harvard's John F. Kennedy School of Government and a bachelor's degree in public policy from Occidental College. He was previously recognized by the LGBT Bar as one of the nation's top lawyers under 40.
---