Meet Criminal Law Section Executive Committee Member Basil Williams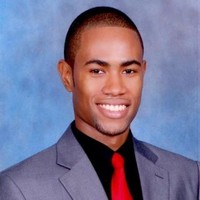 Basil is a Deputy Attorney General in the Appeals, Writs, and Trials section of the California Department of Justice and Lecturer at UC Berkeley School of Law.  At the state DOJ, Basil briefs and argues felony criminal appeals and related writs in the California Courts of Appeal and the California Supreme Court.  He also responds to habeas petitions and related appeals in federal district court and the Ninth Circuit.  Basil serves as a law clerk supervisor and is a member of the Attorney General's Black Employees Advisory Committee, which advises the Attorney General on issues affecting black employees, including recruitment and retention efforts. 
In addition to his state DOJ responsibilities, Basil dedicates substantial time to teaching legal research, writing, and advocacy skills to law students at UC Berkeley.  Before joining the California Department of Justice and UC Berkeley, Basil worked at the California Court of Appeal for the First Appellate District.  He has also taught Legal Research and Writing at UC Hastings College of the Law, where he obtained his LL.M degree.  Prior to attending UC Hastings, Basil worked for the Attorney General's Office in his native Kingston, Jamaica.  
In addition to serving on the Criminal Law Section's Executive Committee, Basil serves on the Board of the Bay Area Lawyers for Individual Freedom (BALIF). He is also a member of the CLA's Racial Justice Committee, the Charles Houston Bar Association, and the California Association of Black Lawyers.
---