Spotlight on Distinguished Members of the Workers' Compensation Judiciary
An Interview with Presiding Judge Kathleen Ortega—Redding District Office of the WCAB by Judge Therese DaSilva, Oakland District Office of the WCAB
Presiding Judge Kathleen Ortega leads the DWC Redding District Office which also has satellite offices in Marysville and Chico. As an attorney, she represented both applicants and defendants in Orange County and the Los Angeles area and honed her administrative management skills. When SB899 ushered in reform, Judge Ortega thought it would be a good time to make a career change. In 2005, she was appointed as a WCJ in Bakersfield for which she gives credit to retired Judge Mark Kahn.
How has your office adjusted to teleconferences and Lifesize Cloud video hearings during the pandemic?
Actually, the Redding office was on the forefront of the technology! We have two satellite offices in Marysville and Chico. When the Chico satellite office was closed by administration, Judge Newman who was then Chief Judge allowed us to continue operating remotely, first by telephone conferences and then we were the first to do conferences on the Lifesize Cloud. This was five or six years ago.
In the many years that you have been conducting remote hearings, have you had issues with credibility of witnesses?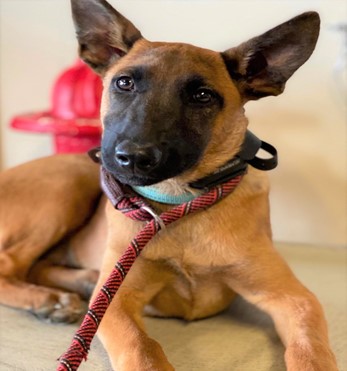 Even over the phone, I feel I can determine a person's demeanor. There are factors such as voice inflections. Over the course of 30 plus years, there has been only one case where had I not seen defense looking at me straight in the eye, there might have been a problem, but even in that case, the applicant, a widow, was the most credible. Face to face is probably still the best option, but in this day and age of COVID and teleworking, which is great, video is an excellent option. Now, Lifesize has great new options like the ability to show documents. The video is excellent but, if there is low connectivity, we can use the telephone (audio) option as well. The judge has a list of exactly who is on the video conference. If you want to see who is in the room with the witness you can.
On teleconference lines, we don't know who is there. We can hear people come into the call or hang up, but it is a public line and we must be reminded to be professional. I had a contentious case the other day between applicant attorneys and I believe some defense attorneys stayed on the line out of curiosity. So be careful as to what you say. We remain open to the public.
Have you done anything else new during the pandemic?
My husband is also teleworking and being at home, we decided to get a puppy! She is a Belgian Malinois named Bella who is three months old now. My quartet, the Shasta Singers, has meet by Zoom but it's very different to sing on Zoom. I started singing semi-professionally at age 17. I sang in the choir for the Robert Schuler's weekly "Hour of Power" television show, at the beginning of the Crystal Cathedral. A claim to fame for me is being on "The Gong Show" with my group the Sunshiners. So I've had fun watching and listening to other groups sing online.
---
Related Content