Spotlight for Attorney of the Month: Danielle Fontanesi, Esq.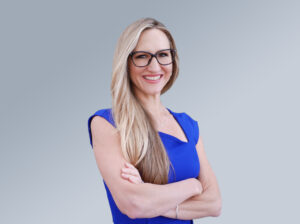 As a seasoned corporate and transactional attorney, Dani Fontanesi provides companies with the tools and legal expertise needed to help them grow, scale, and thrive – strategically. Dani's portfolio of clients range from early stage, rapid growth companies backed by some of the top investors in the world (Sequoia Capital, Andreessen Horowitz, Y Combinator, Redpoint, Sound Ventures, Bain Capital Ventures, and Founders Fund) to established enterprises and well-known investors. Dani's practice is focused on efficiency, responsiveness, and providing legal guidance that allows her clients to make decisions quickly and strategically.

Dani has had a distinguished legal career beginning in 2007 when she was awarded the Scholar in Law Award, a $90,000 merit-based scholarship, from a top tier law school. Since then, Dani has focused her career helping businesses of all sizes navigate their legal risk — from startups to multinationals. Dani is actively involved in her community, dedicating her time, money, and voice to cancer research and patient advocacy. Dani has served on the Board of Trustees for the Leukemia & Lymphoma Society – Southern California & Hawaii Chapter, and has helped raise over $1 million in funding for organizations like UCSD's Moores Cancer Center.

Prior to founding Fontanesi Law Firm / Advisory, Dani was in the M&A / Capital Markets team of an internationally reputed law firm. Dani's in-house experience includes serving as Associate General Counsel of a multibillion dollar, publicly traded renewable energy company. She was also lead in-house counsel of an Andreessen Horowitz backed tech company in San Francisco.
---