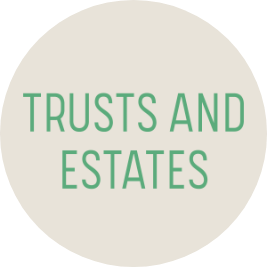 Ongoing Opportunities for Self-Study and Participatory MCLE Credit
See Our Events, Education Programs, and Updates >>
Self-Study CLE
Online articles from Section publications are available for self-study MCLE credit. Each article is worth 1 hour of self-study credit. It's easy … read an article and then take a 20 question quiz. The answers and justifications are available immediately upon submitting the quiz. You can earn up to 12.5 hours of self-study credit per reporting period. For more information, see our online catalog of articles.
Online CLE for Participatory Credit
View Trusts and Estates programs over the internet for participatory MCLE credit. Choose from hundreds of hours of official MCLE programs.
For an up-to-date listing of recent programs available in our catalog, see Trusts and Estates Programs.
Podcast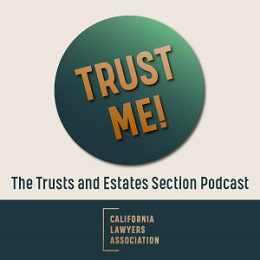 "Trust Me!" is produced by the Executive Committee of the Trusts and Estates Section of the California Lawyers Association ("TEXCOM").
The podcast can be found on all major podcast players or you can listen online here.
The Podcast Committee is composed of Herb Stroh, Ciran O'Sullivan, Ryka Farotte, and Jeff Galvin.
Suggestions for topics or other feedback can be sent to Herb at herbstroh@gmail.com . We value your input so please, let us hear from you.
Episodes
CLA EDUCATION
For more information on all education offered by CLA, including our free MCLE of the month, click here.