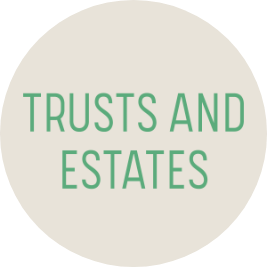 Ongoing Opportunities for Self-Study and Participatory MCLE Credit
See Our Events, Education Programs, and Updates >>
Self-Study CLE
Online articles from Section publications are available for self-study MCLE credit. Each article is worth 1 hour of self-study credit. It's easy … read an article and then take a 20 question quiz. The answers and justifications are available immediately upon submitting the quiz. You can earn up to 12.5 hours of self-study credit per reporting period. For more information, see our online catalog of articles.
Online CLE for Participatory Credit
View Trusts and Estates programs over the internet for participatory MCLE credit. Choose from hundreds of hours of official MCLE programs.
For an up-to-date listing of recent programs available in our catalog, see Trusts and Estates Programs.
Podcast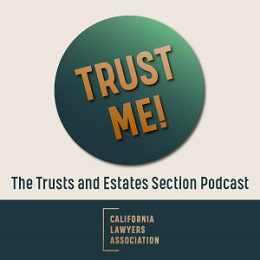 "Trust Me!" is the podcast of the Trusts and Estates Section. In conversations with guests, we cover an eclectic mix of topics of interest to California trust and estate lawyers, and others interested in the field. Since we do not offer continuing legal education credit, we have more flexibility with our programming.
You can find descriptions of and links to each of our episodes below. You can download them on Apple Podcasts, Buzzsprout, and other podcast players. Please subscribe to Trust Me! so you will get new episodes as they are released each month.
The Podcast Team is composed of Anna Soliman, Ryka Farotte, Kimberly McGhee and Kevin Bryce Jackson, all members of the Executive Committee of the Section.
We welcome your comments, and we invite you to propose topics and guests for future episodes. To reach us, please email Anna Soliman, asoliman@ftci.com.
CLA EDUCATION
For more information on all education offered by CLA, including our free MCLE of the month, click here.