Top 10 Reasons to Attend the 47th Annual IP Institute
September 2023
By John Pavolotsky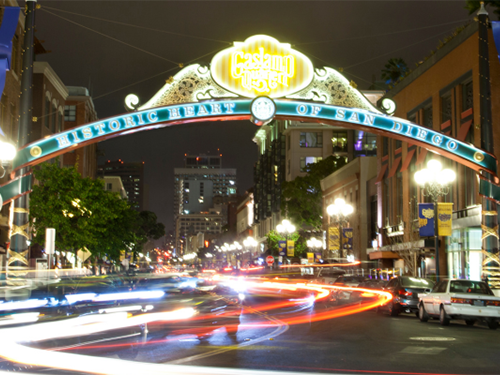 Intellectual property lawyers, mark your calendars for the 47th Annual IP Institute in San Diego from November 2-4, 2023.
As conference chair (and incoming chair of the IP Section of California Lawyers Association), I had the privilege and task of picking the venue.
San Diego was an easy choice. I am a UC San Diego graduate. Go Tritons! Where else can you get 70-degree weather in November? Our venue, the fabulous Omni Hotel, is a quick drive from the airport and easily accessible from Highway 5. Has anyone not been to the Gaslamp District? If not, why not?!
I have been a member of the IP Section for most of my 20+ year legal career and attended my first IP Institute, at the Claremont Hotel in Berkeley, 10 years ago. Since then, except for the 2014 Institute (Anaheim), I have attended every conference, with the most recent one in beautiful Dana Point in November 2022. As the current vice chair (and incoming chair), it is my turn to plan our section's flagship event.
I have a great planning committee and fantastic support staff from California Lawyers Association. Our programming is top-notch. In short, the IP Institute will be awesome, but if you need more convincing, below are my top 10 reasons to attend.
1. Cutting-edge topics and incredible speakers, reasonably priced. AI, copyright, patents, trademarks, privacy, and more!
2. San Diego. Of course!
3. Access to 14 hours of continuing legal education, including 2 specialty hours!
4. The perfect size. Planned for 200-250 attendees. Big enough to meet a lot of people but small enough to not get lost in the crowd, to meet and connect with the speakers, and to create and develop lasting relationships.
5. Lunch Table Topics, to be moderated by the leaders of our Interest Groups. Enjoy a delicious lunch and learn about a substantive area of the law.
6. Vanguard Awards for IP leaders in academia, private practice, etc., and the Larry Maxham Award for lifetime contributions to the IP Section and IP law generally.
7. Fun Friday Event (TBD) after the first day of programming. Complimentary with your registration.
8. Student Reporters! Each year, three or four students from California law schools attend and report on the institute. It's not too late to apply!
9. Did I mention the Gaslamp District?
10. Tradition! And where the past meets the present and the future! The history of the IP Section runs deep, and the centerpiece is our flagship Annual IP Institute.
Sign up here, and see you in San Diego!
John Pavolotsky is the incoming chair of California Lawyers Association's Intellectual Property Section. He's an of counsel attorney at Stoel Rives, focusing on data privacy and security matters and complex technology transactions.
---
Related Content