Legislative Day Highlights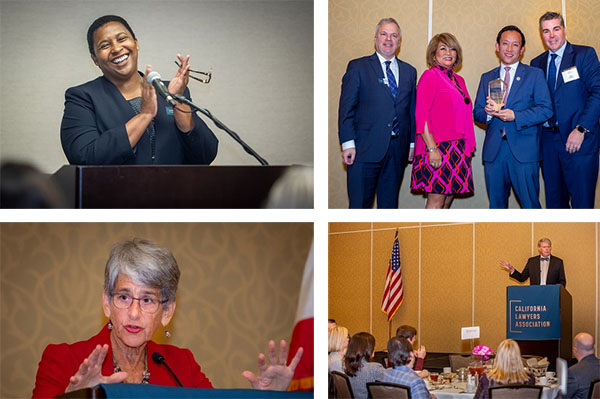 Members of the California Lawyers Association met with state lawmakers in Sacramento last month to learn about the legislative process and exchange information.
The second annual Legislative Day on March 4 – held shortly before CLA canceled all in-person meetings and events for March and April to mitigate the spread of the virus that causes COVID-19 – was well received by attendees, said Saul Bercovitch, CLA's director of governmental affairs.
More than 100 registrants came from all over the state and from all Sections as well as the California Young Lawyers Association. Attendance doubled last year's inaugural event, which featured a half-day of programming.
This year's full-day event provided CLA members with an opportunity to meet legislators and learn more about the process. In addition, CLA highlighted the technical expertise in various practice areas that its Sections can provide.
Assemblymember Mark Stone gave the keynote speech at a lunchtime awards presentation that honored Sen. Hannah-Beth Jackson and Assemblymember David Chiu with Legislator of the Year Awards.
The day kicked off with Cory Jasperson, director of governmental affairs for the California Judicial Council, providing perspective from the judicial branch. Four lawmakers then took the floor for 30 minutes each – Sen. Bill Monning, Assemblymember Rebecca Bauer-Kahan, Sen. Tom Umberg and Assemblymember James Gallagher. Each talked about various topics including pending legislation, efforts to tackle the state's homelessness problem and how lawyers can become involved in the legislative process.
After lunch, the group divided into two breakout sessions – one combining the Family Law and Trusts and Estates Sections and the other geared toward the CLA's Privacy Working Group.
---
Related Content