Billing Time to Personal Wellness
May 2023
By Erika Frank, Associate Executive Director, Sections Chief and General Counsel, California Lawyers Association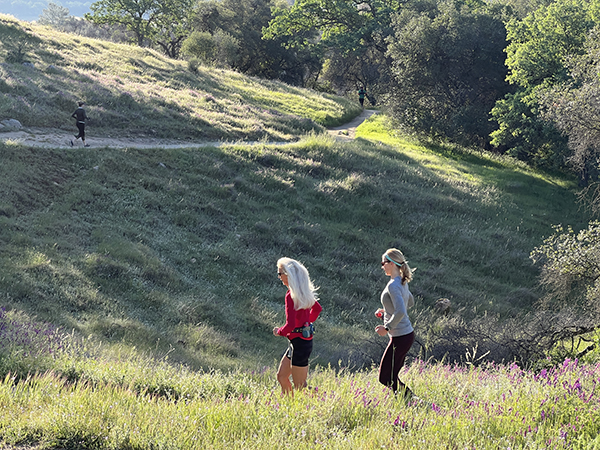 The month of May invites many reasons to celebrate—Mother's Day, graduations, warmer weather, and summer vacations knocking at the backdoor. May also invites the opportunity to celebrate personal wellness—something that many of us forget, let alone celebrate.
Defining Our Terms—What Does "Wellness" Mean to You?
As lawyers, we are trained to focus on every word because, after all, one word can change the outcome of an entire argument or transaction (does the difference between "may" and "shall" sound familiar?). However, not every word has an objective definition, such as the meaning of "wellness."
The Oxford Dictionary defines wellness as "the state of being in good health, especially as an actively pursued goal." The National Wellness Institute defines wellness as "an active process through which people become aware of, and make choices toward, a more successful existence." In other words, wellness is individually defined and subjective in nature—and unlike many things in life, wellness is something that we have the privilege to define and redefine as our personal needs change.
Although I have always been that person who chooses to wake up before the sun comes out to enjoy the crisp morning air, what I have yearned for and gained from those zero-dark-thirty mornings has varied depending on that moment in time.
During my early years as a spouse, lawyer, and mom, I defined wellness as meeting my close friends for a daily 6-mile run, we commonly coined "therapy on legs." We were all in our trenches defined by work, motherhood, and any other life stressor, but we always knew no matter how the day ended, it always began with ourselves—a chance to be "selfish" and, of course, efficient because, after all, we got two benefits with each mile—physical and mental wellness. Over the years, my body no longer enjoys pounding the morning pavement daily, but my mind still requires the endorphin high and mental solitude physical activity brings to me. The consecutive days of running are now separated by early morning laps in the pool—and, of course, swimming buddies.
Billing Time to Your Wellness Bucket
For many of us, our days are defined and measured by increments of one-tenth of an hour or .1 of time. By nature, most lawyers are task-oriented and schedule driven, and as you've probably figured by now, so am I. I've found the time of day and activity that brings personal wellness to me. Waking up and starting the day with "me time" is now as routine as brushing my teeth—in some ways, it is no longer a conscious action.
One size does not fit all when it comes to wellness. A colleague recently shared with me that she enjoys reading before her workday begins—opposite from my morning routine but with the common benefit of personal wellness. There is not enough room on this page to itemize the problems I've solved, ideas I've formed, tears I've cried, and sights I've seen during my "wellness" mornings, and I cannot imagine how different my life would be without that morning "personal time."
If you're not sure where to start, or you're looking to connect with other buddies on your wellness journey, California Lawyers Association has some wonderful resources for you. CLA is celebrating Well-Being Week in Law with free events on preventing injury and busting your inner critic.
I encourage all of you to "bill" time to yourself and take a wellness adventure to discover what you need to be physically and mentally well.
Erika Frank is Associate Executive Director, Sections Chief and General Counsel for California Lawyers Association
---