Performing at Our Best Requires Wellness, Patience, and Consistency
May 2023
By Jeremy M. Evans
President of the California Lawyers Association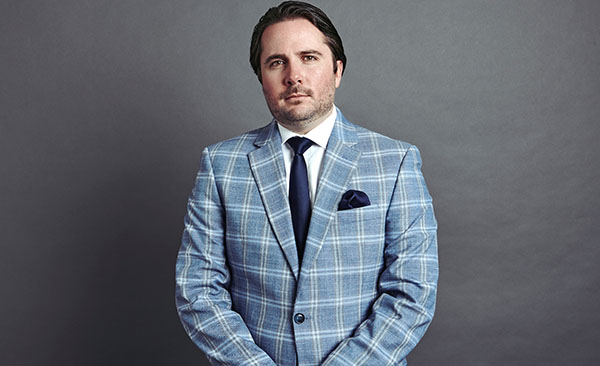 Attorneys, more than any one group of professionals or section of the American workforce, understand that it is not always the best argument, legal standard, or fact that wins out. In life, this principle of "best does not always win" applies as well. Often, it is not the smartest, most attractive, or even the most prepared person who wins. It is the person who is most consistent and stays the course. It is also the one most willing to be responsive to a change in circumstance or circumstances in general.
Many people, including attorneys, make the mental mistake of caring too much about what others think of them or not caring enough about the people who matter and care about them. They might also incorrectly compare themselves to others who are not similarly situated, even though social media might want to tell a different but untrue virtual story. However, wisdom in life from experience is a beautiful thing and often helps one increase their capacity for wellness, patience, and consistency. Wisdom provides perspective and an antidote to a lack of wellness in one's life. If we could preach anything to the legal community, it would be to:
compare yourself to yourself of yesterday, not your colleagues;
have a strong set of morals and values that you follow daily, even when no one is looking; and
always act with civility in mind towards others. A point can be made with grace in delivery but force in point, after all.
One can find examples of great leaders who practiced a life of wellness, patience, and consistency. Baseball legend Jackie Robinson spoke and practiced the servant-led life and, like Martin Luther King Jr., preached the principle of consistency and care for others and their communities. UCLA basketball coach and icon John Wooden would often remind his college players that God-given talent could never overcome effort, practice, and self-care in the long run, which is proven by ten NCAA National Championships. There is a selflessness that comes with the attorney oath and practice in that zealously advocating for clients is hard work and often draining. Hard work is why self-care is more important than success. Good self-care is also a recipe for greater success.
The question of why people cannot be of good cheer throughout the year beyond the holiday season has always been baffling. Perspective is important. Life is a gift, and one should treat it as such.
For example, in speaking with a law student recently, the idea came to mind that if they knew the struggles ahead in their life, they might be unwilling to take the trip or cross the bridge. That uncertainty itself is what makes life beautiful. (This trait is stronger in those with an entrepreneurial spirit, but it can be trained and nourished). If everything was known before doing, there would be no purpose in the journey, and the result, much like the written pages of a book, would have been completed before arrival. The uncertainty in life and the practice of law is a great gift when embraced with grace.
Balance is so very important in a successful life and practice. So too, are letting go of bad habits and replacing them with good practices and discipline. The discipline of ourselves and our actions is all one has. The good news is that our association and your colleagues are here to help you focus on your well-being and reach your goals.
Yours Truly,

Jeremy M. Evans
President, California Lawyers Association
Want to read past messages from President Evans? Read more, below!
---
Related Content