In Memoriam: Philip Shapiro
By Sabrina Green, Chair, Solo and Small Firm Section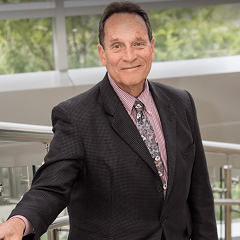 It is with saddened hearts that Solo Small Firm Section Executive Committee must announce the passing of our dear friend and colleague, Philip Shapiro who passed away Saturday night. Philip was an extraordinary person. He was devoted to his family, the San Diego legal community, and to the SSF community.
Philip A. Shapiro was born in Chicago, Illinois. He enlisted in the Marine Corps after high school. After active duty, he went to Southern Illinois University for his undergraduate degree. Immediately after graduation, Phil was commissioned as a Special Agent in the U.S. Secret Service. He then went on to graduate school at National University and received his MBA degree. Graduating from Thomas Jefferson School of Law (then Western State) in 1985, he was the Law Review co-editor. Phil practiced law in partnerships and solo practice beginning in 1988. In 1998, he was awarded the "AV Preeminent" rating from Martindale-Hubbell. He received the A. Thomas Golden Alumnus of the Year Award in 2006 from Thomas Jefferson School of Law. Philip joined the SSF Section Executive Committee where he has served as a member and advisor since the 1990s.
While Philip had a legendary professional life, it will be his wit, humor, friendship and support that everyone will always remember. He will be dearly missed.
---
Related Content