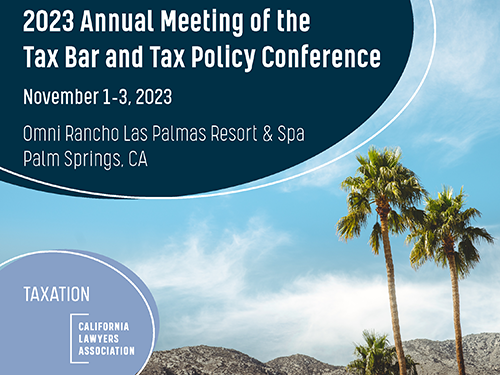 This program explores the Bank Secrecy Act ("BSA") including BSA reports and other duties through the lens of a tax attorney.
In 2013, the Taxation Section revived its annual delegation to Sacramento, where tax practitioners present papers offering proposals related to topics of concern to high-ranking officials of the Board of Equalization, California Department of Tax and Fee Administration, Franchise Tax Board, Office of Tax Appeals, and Legislative staff. The proposals and comments contained in the papers are the individual views of the authors who prepared them and do not represent the position of the California Lawyer's Association (CLA) or the Taxation Section of the CLA.
Come to the 2023 Taxation Section Annual Meeting in Palm Springs!