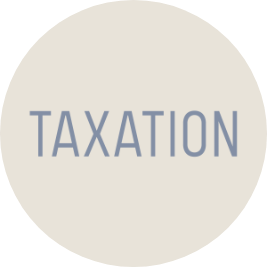 The mission of the Taxation Section is to provide educational opportunities to our members in all aspects of the practice of tax, promote diversity and inclusion and foster collegiality within the tax community, and to advocate for our members and the public to ensure an equitable and efficient tax system.
The Taxation Section is California's only statewide tax bar association. The Taxation Section's current membership is approximately 3,000, and we invite you to join us. The Section accepts attorneys from other states and non-attorneys as Affiliate Members. Affiliate Members include accountants, financial planners, pension and trust administrators, actuaries, tax executives, federal, state and local tax administrators, educators, other tax specialists, and law students. The Taxation Section has a number of standing committees. The Young Tax Lawyers have local committees throughout California established especially for tax practitioners with less than 10 years of practice experience.
Articles Sought
California Tax Lawyer
California Tax Lawyer, the Taxation Section's official publication, is sent free to members of the Section. The journal is designed to keep tax lawyers and other tax professionals apprised of the latest developments in the field, as well as up-to-date on the activities of the Section. To receive a subscription, you need only join the Section.
Anyone can submit an article to the Editors for consideration for publication in California Tax Lawyer. Submissions are typically due February 15, May 15, August 15, and November 15. For more information, please read these guidelines.
The California Tax Lawyer is also seeking authors to publish self-study articles that offer the reader MCLE credit. If you are interested in more information and guidelines for the self-study articles, please contact editor-in-chief, Courtney Hopley.
Social Media
The Taxation Section maintains a Facebook account, Twitter account, and a LinkedIn group. We will be posting regularly, so like us on Facebook, follow us on Twitter and join us on LinkedIn.
Meet Your Executive Committee
The Taxation Section is managed by its Executive Committee, which meets quarterly and is comprised of tax lawyers working in private law firms, accounting firms, government, and corporations throughout California. See contact information for the current Executive Committee members, or see the appointments process for information on becoming a member of the Executive Committee in the future. We encourage you to become involved.
Online CLE for Participatory Credit — Available Anytime!
Past programs are available over the internet for participatory MCLE credit. For more information, see online CLE and select Taxation Section. Be sure to check out CLEtoGo if you're interested in downloadable podcasts.
Contact Us
Taxation Section
California Lawyers Association
400 Capitol Mall, Suite 650
Sacramento, CA 95814
Taxation@calawyers.org