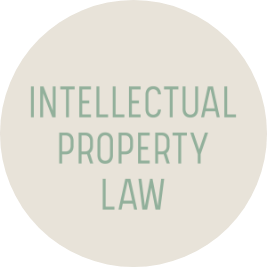 Our Events, Education Programs, and Updates >>
Hone your practice skills at Section programs, where leaders in the profession discuss the latest case law, legislation, and policy considerations, along with practical approaches to emerging and recurring issues in all areas of IP practice. Regularly offered programs include:
Our flagship annual IP Institute
The Patent Office Comes to California
The Trademark Office Comes to California
The Copyright Office Comes to California
IP in Entertainment & Media
IP and the Internet
Section Interest Groups offer timely updates and practice pointers via frequent webinars. The Section also offers an extensive online catalog of on-demand CLE.
Section members receive discounts on in-person programs and are given access to complimentary CLE self-study credits in ethics and other required topics. These discounts pay for Section membership many times over.
For more information on all education offered by CLA, including our free MCLE of the month, click here.
---
Interest Group Calls
Several of our Interest Groups have regular monthly or quarterly calls to discuss current cases and developments and work through practical hypotheticals. Interest Groups also offer opportunities to write articles, coordinate or speak on webinars, and participate in the IP Section in other ways. See a list of the upcoming interest group calls.
---
46th Annual IP Institute—Online CLE Now Available
In November 2022 the Intellectual Property Law Section convened with members, students, judges, and international practitioners for the 46th Annual IP Institute.  There are 11 panels available for viewing as a webinar and/or listening as a podcast – that's 10.75 hours of MCLE! 
Access the 46th Annual IP Institute panels in the CLA's online course catalog.
---
Self-Study CLE
Online articles from Section publications are available for self-study MCLE credit. Each article is worth 1 hour of self-study credit. It's easy … read an article and then take a 20 question quiz. The answers and justifications are available immediately upon submitting the quiz. You can earn up to 12.5 hours of self-study credit per reporting period. To see our self-study offerings, go to the CLA online catalog of articles and select "Intellectual Property Law."
Online CLE for Participatory Credit
Did You Miss One of Our Teleseminars or Webinars? Our Recent Programs Have Now Been Added to Our CLE Catalog
Take IP Section programs over the internet for participatory MCLE credit. Choose from hundreds of hours of official State Bar of California MCLE programs at both modem and broadband connection speeds. To see all programs, go to https://cla.inreachce.com/ and select "Intellectual Property".
Below are our recent additions.