Civics Engagement and Outreach Initiative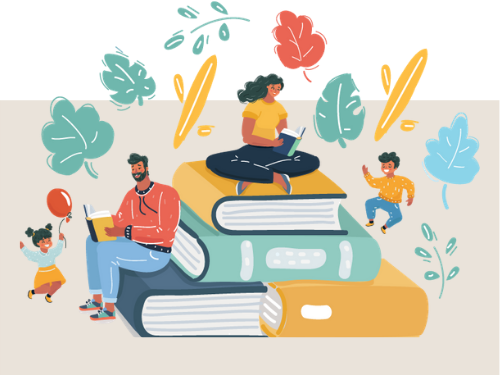 One of CLA's key priorities is to help increase the civic awareness, knowledge and engagement of Californians. Facilitated by our Civics Engagement and Outreach Committee (CEO), there are numerous opportunities to get involved at CLA or your local community.
Resources and Outreach
DID YOU KNOW?
The CLA's Civics Engagement and Outreach Committee (CEO) recently launched a new social media campaign, Did You Know?, in July 2020. The purpose of this campaign is to bring interesting civic education to the public and our members in a fun, easy-to-digest format. The Committee focuses on one civic topic per month, sometimes aligning the topic with current events or important historic dates.
---
You can find these monthly Did You Know? posts on the CLA's Twitter, Facebook, Instagram, and LinkedIn pages with #CLACivics. If you have any topic suggestions for the CEO Committee feel free to reach out to Lauren Oakley.
---
TOOLKIT: CENTENNIAL CELEBRATION OF THE 19th AMENDMENT
CLA has developed a new toolkit for use in the classroom in time for Law Day/Law Week (May 2020), 100th Anniversary of 19th Amendment (August 2020), Constitution Day (September 2020), or to accompany any discussion around the U.S. Constitution, the right to vote generally, or women's right to vote. This toolkit focuses on the 100th Anniversary of the 19th Amendment (providing women with the right to vote) and is intended for a 5th grade audience.
The Centennial Celebration of the 19th Amendment Toolkit includes:
A 30-45 minute PowerPoint presentation with Speaker Notes[1]

Optional activity to accompany an Ice Breaker Exercise
Additional information that addresses how the Spanish Flu of 1918 may have contributed to the passage of the 19th Amendment.
User Guide addressing both Teachers and Volunteer Attorneys
This toolkit is able to be presented by either teachers or attorney volunteers. Attorney volunteers can also be made available to answer any questions teachers may have and provide support. Our classrooms and school schedules continue to be impacted by the COVID-19 pandemic, however this presentation can be given virtually via zoom or the preferred platform being used by the class. The CEO Committee piloted this toolkit in select classrooms and have some insight on approaching the virtual options.
[1] Full PowerPoint deck can be emailed upon request. Included in this download is a PDF of the full toolkit. Reach out to Lauren Oakley to receive the PPT file of this toolkit.
Educators can click here to schedule a presentation of this toolkit or any other outreach programs CLA has to offer for your class!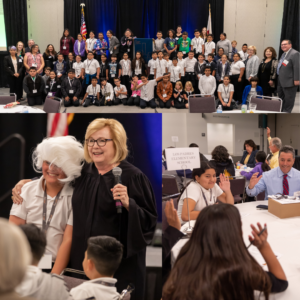 NO ANIMALS ALLOWED
This program, targeted for the 5th grade, helps explain the rule of law by guiding students through an exercise on whether animals should be allowed in school.
Initially held during CLA's 2019 Annual Meeting in Monterey, CA, this session has now moved to Zoom. Schools can simply request a team from CLA to conduct the session virtually. CLA will provide lawyers and judges for breakout sessions. This program also features an introduction by the Chief Justice of California Tani G. Cantil-Sakauye and lesson by the Administrative Presiding Justice Judith McConnell.
The "No Animals Allowed" lesson plan is one of many curated by the Judges in the Classroom program which is part of Chief Justice Tani G. Cantil-Sakauye's Civic Learning Initiative.
Educators can click here to schedule a presentation of this program or any other outreach programs CLA has to offer for your class!
Comic Book: What Do Lawyers and Judges Do?
Creating greater diversity in the legal profession begins in kindergarten and continues through law school. Tools like this comic book serve to engage students at an early age and introduce them to the idea that people who look like them are and can be legal professionals. This comic book is a product of the California Lawyers Foundation, based on the Missouri Bar's coloring Book, "What Do Lawyers and Judges Do?", which was a project of the Missouri Bar Young Lawyers Section and the Missouri Bar Citizen Education Program.
To order copies of the Comic Book for your classroom, please reach out to Lauren.Oakley@Calawyers.org.
Brochure: "When You Turn 18: A Legal Survival Guide"
Providing civic education and resources is one of our priorities. As citizens of California, your rights and legal responsibilities only change a couple of times and when you turn eighteen is certainly one of them. In 2021, the California Lawyers Foundation worked with CLA to update this twenty-four-page brochure which was previously a publication of The State Bar of California. This resource covers many of the legal considerations that new adults face including rental agreements and housing, car insurance and road safety, parties and substance use, banking, marriage and partnerships, crimes and consequences, and so much more. With California's diverse population in mind, we have made a digital copy of this publication available in Spanish.
To order copies of the English brochure, please reach out to Lauren.Oakley@calawyers.org.
Educators can click here to schedule a presentation focused on this resource or any other outreach programs CLA has to offer for your class!
JUDICIAL FAIRNESS COALITION
CLA is proud to partner with the California Judges Association (CJA) to increase awareness about judicial independence and the importance of an impartial judiciary. The CJA launched the Judicial Fairness Coalition (JFC) on August 1, 2018 – the JFC is a statewide coalition of active and retired justices and judges, bar associations and their leaders, and law school deans and professors. The California Judges Association, National Association of Women Judges and the American Judges Association have curated a collaborative resource guide for judicial independence. Resources include presentations, handouts, how-to guides, and articles related to the importance of a free and impartial judiciary. One of the noteworthy resources included is the Informed Voters, Fair Judges Project (IVP), a project of NAWJ, which is a non-partisan voter education initiative developed to educate the public about the constitutional role of the judicial branch and to protect our courts from outside influenced. IVP serves as both a reliable resource of accurate nonpartisan judicial information and a support system for judges seeking to protect fair and impartial courts.
---
CLA's Civics Engagement & Outreach Committee
CLA's Civics Engagement and Outreach Committee (CEO) works to raise awareness about the importance of civic knowledge and participation. The Committee also generates civic education resources and materials and connects legal professionals with volunteer opportunities which promote civic education. The 2020-2021 committee is comprised of: Jerrilyn Malana, Chair; Erik Silber, Vice Chair; Alex Calero; Rachelle Cohen; Caroline Ham; Thomas Lenz; Matt Powelson; and Corey Weber.
---
Opportunities to Get Involved
IMMEDIATE & INTERNAL OPPORTUNITIES TO VOLUNTEER:
Interested CLA Members are invited to sign up to support 5th Grade Classrooms with the presentation of the Centennial Celebration of the 19th Amendment Toolkit by completing this brief online form. All volunteers will receive everything needed to deliver a 30-45 minute presentation and facilitate group activities.
---
EXTERNAL & OTHER OPPORTUNITIES TO VOLUNTEER:
There are a variety of opportunities to help with civics engagement at the K-12 level and in the community:
---
Civics Engagement and Outreach Resources
Want to learn more about why CLA is committed to civics engagement and outreach? The following resources demonstrate the critical need in our state:
Understanding the Civics Crisis in California: The Chief Justice has made civics learning a priority and for good reason. We highly encourage you to review some of the resources and information we have provided below to learn more about the Chief Justice's efforts through the Civic Education Initiative and the Power of Democracy project, in addition to many others. To read more about the critical need for Civics Engagement, click here. We also encourage you to read Revitalizing K-12 Civic Learning in California, a report of the California Taskforce on K-12 Civics Learning that includes a series of findings and recommendations.
Resources
Click the resource category below to expand.
Resources & Information for Volunteers, Schools, and Teachers
---
For more information about CLA's Initiatives, contact:
Lauren Oakley, Initiatives Manager
(916) 541-4550
Lauren.Oakley@calawyers.org