California Lawyers Association Civic Engagement and Outreach (CEO) Committee hosted 90 fifth grade students and their teachers from Harborside Elementary School at a Civic Education Luncheon during CLA's Annual Meeting in San Diego on September 22, 2023. The students were joined by over 40 judges and attorneys, who generously volunteered their time to engage with them in a fun and interactive civics program called, "No Animals Allowed."
During the luncheon, the fifth graders learned about the three branches of the government, the role of the judicial branch, and how to interpret the law fairly and equally. They also learned about the role of judges and attorneys, and their career paths in the legal profession. The students practiced critical thinking skills as they applied a fictional law: No animals allowed for safety reasons.
CLA and its CEO Committee are grateful for the generous support of the California Lawyers Foundation, the CLA Section of Litigation, and the many other sponsors and volunteers who made the Civic Education Luncheon possible. For a full summary of the event, please read our CLF e-news.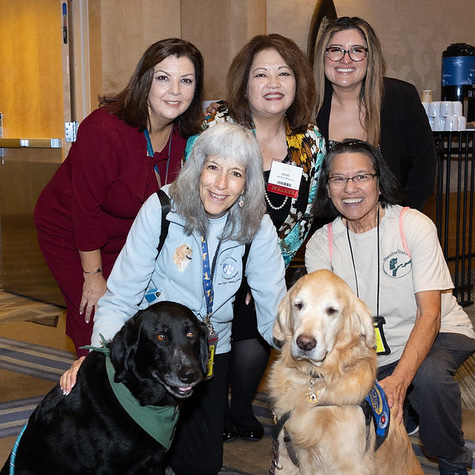 We would like to thank our 2023 Luncheon Sponsors
Presenting Sponsors
Access to Justice and Civics
Engagement Committee